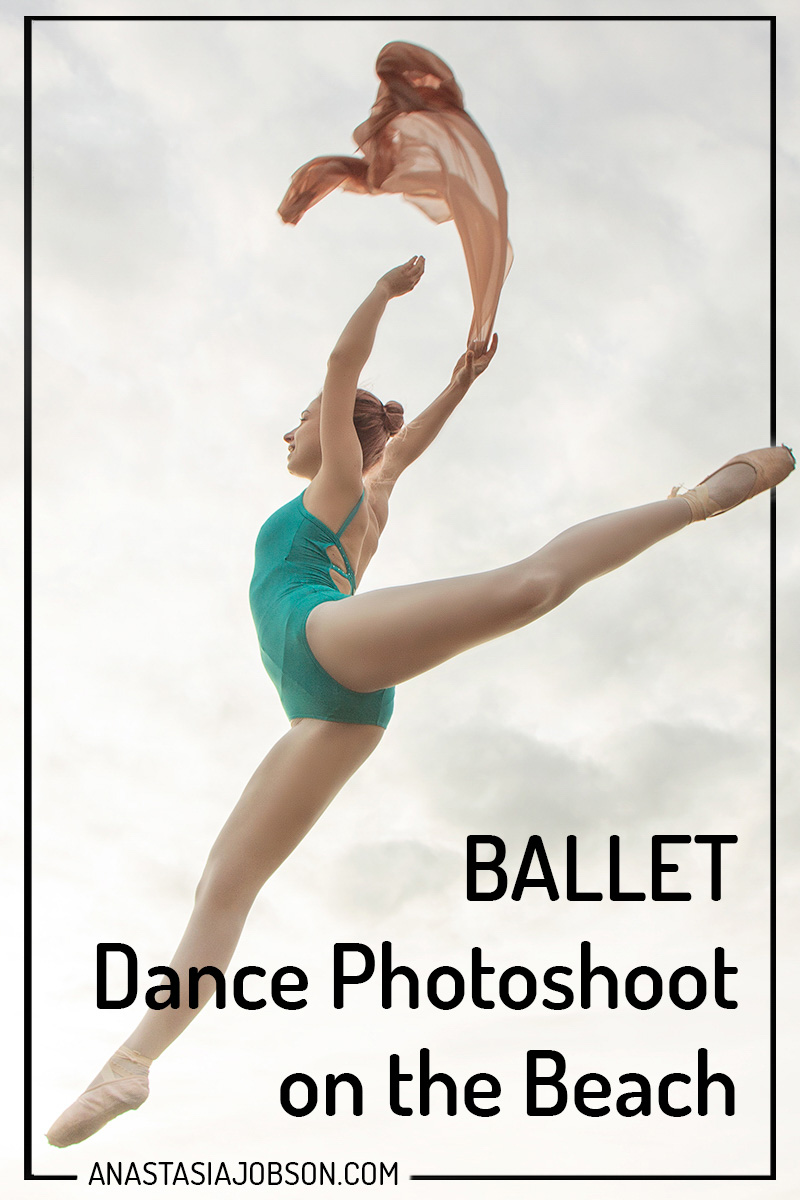 Ballet Dance Photoshoot on the Beach
I always wanted to do a photo session on the beach… Doing a ballet dance photoshoot on the beach was beyond amazing!
This time I teamed up with Riana Desager, an incredibly talented ballet dancer from Belgium. Alongside Pauline Leran who did Riana's make up. Location scouting didn't take much time as we headed straight to Brighton beach.
It was a cold October day in Brighton. The weather only left us hoping for the best. Until the very last minute it was grey and miserable, thankfully, on the way to the location it started to get dry, hell yeah! The best thing about the weather was the sky; a thin layer of clouds gave a beautiful soft light with a textured feel to the sky which I absolutely loved.
I love the sky! It inspires me.
As you can see in the photos, I was more fascinated by the sky than the sea…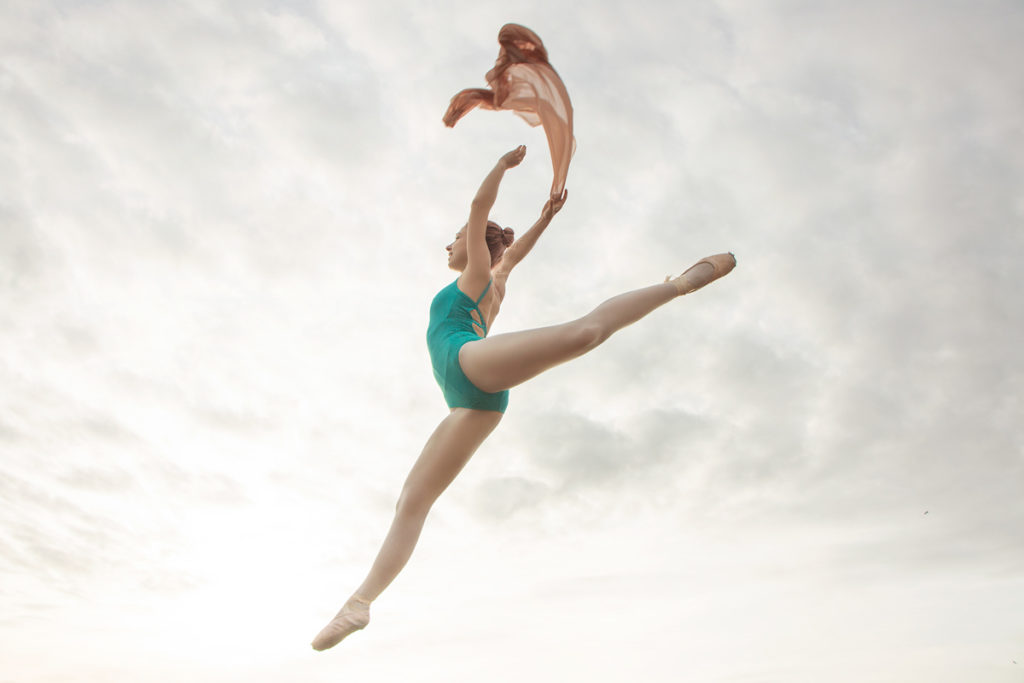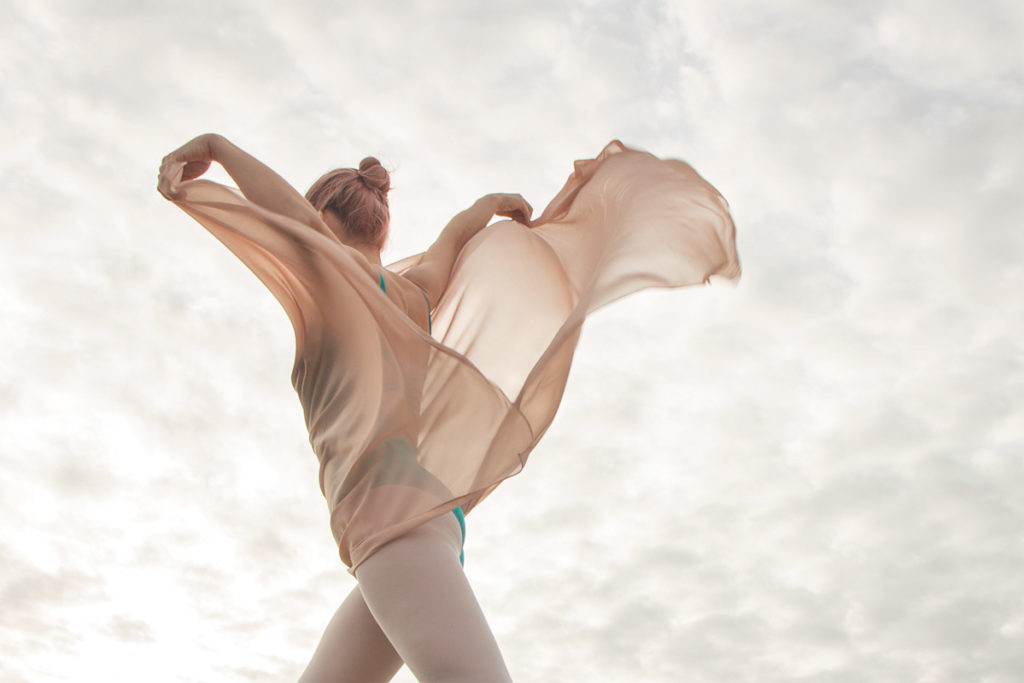 My favourite locations are generally those with large open space, and the WIND is my number one prop.
Working with the wind
The best thing about the wind is it creates movement. Your model doesn't even have to do anything (if it's a still portrait), but we were shooting dance, so still dance poses did the trick.
All you need for a stunning dance image in the wind is light-weight clothes or a piece of fabric, a skilled dancer and a bit of creativity.
For this session we used Riana's nude colour satin scarf. I asked her to hold the scarf with both hands (so it didn't fly away), but also to let go of controlling it, so it wrapped around her hands and her body. We ended up with still poses with the scarf being the only thing moving.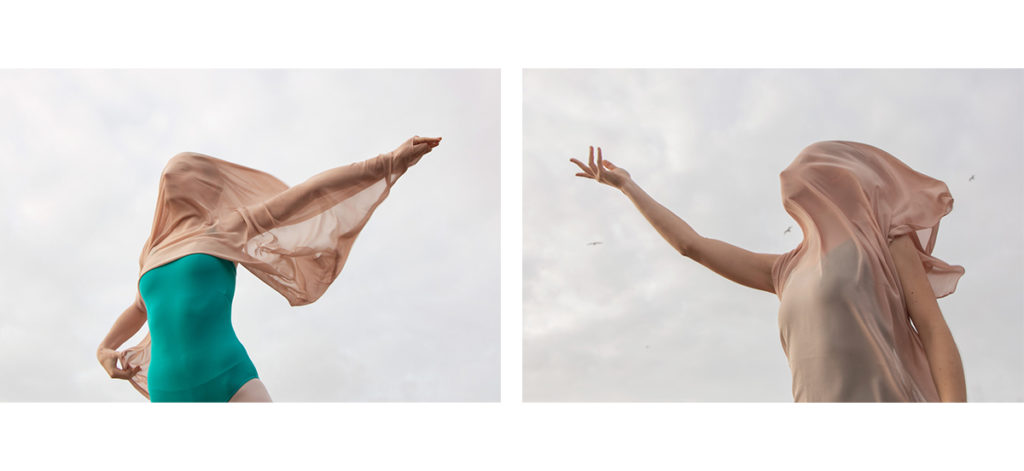 Later during the shoot, Riana let her hair down and we got more of a relaxed, lifestyle feel in the photos.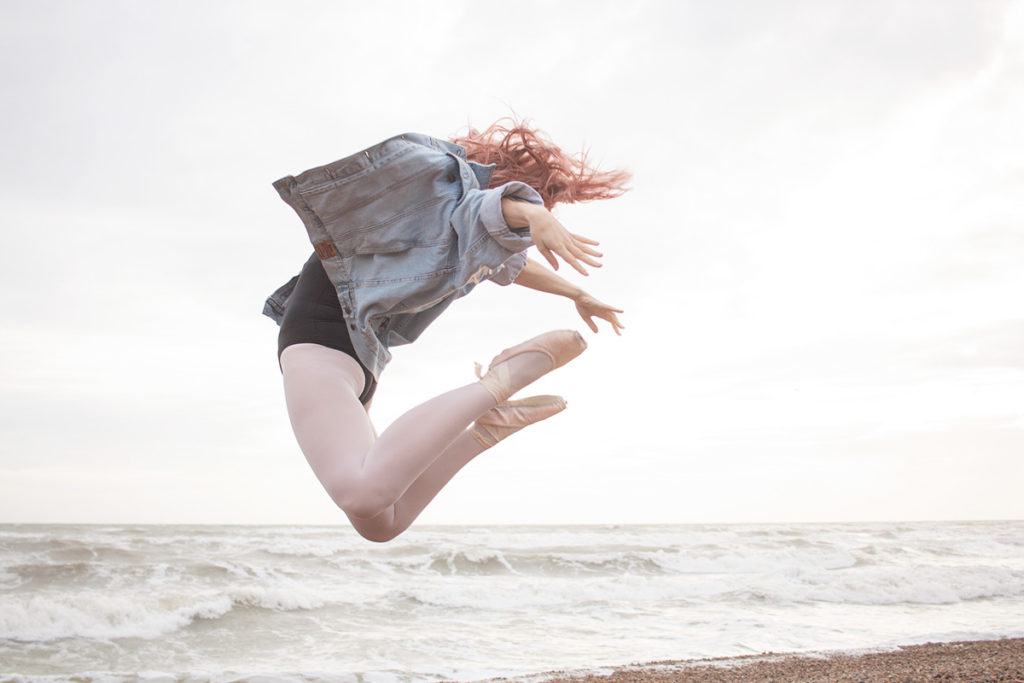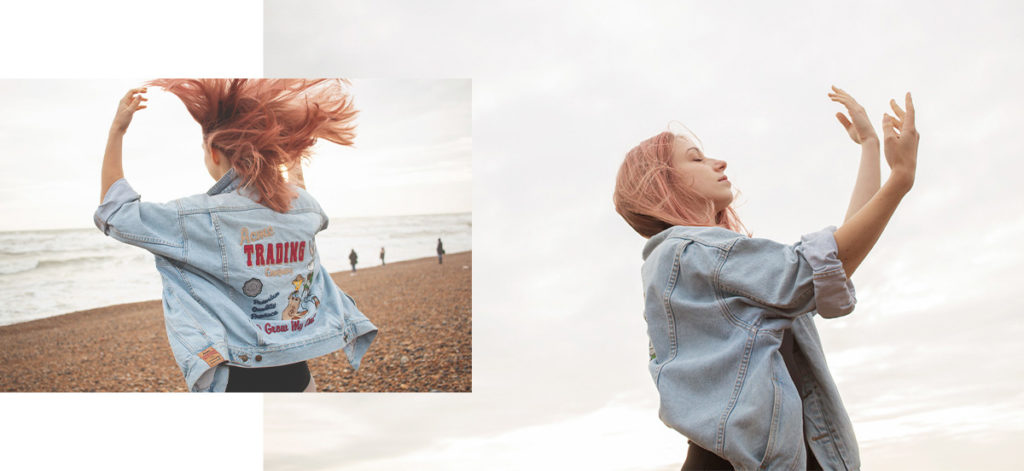 Working in a big open space such as a beach however is quite tricky; the wind can be so strong that your model might struggle with balance, put aside balancing in pointe shoes… It's hard work! Not only that, October wind is also FREEZING!
During this photoshoot my main struggle was to get the horizon right as the wind was ruthlessly blowing in my face, and my hat was about to fly away. Here's a TIP for female photographers out there, have your hair up to avoid distracting hairs getting in your eyes and ruining your shots.
Equipment
For this photoshoot my kit was only Canon 70D, my two go-to lenses (24mm 2.8 and 18-135mm 3.5-5.6) and a reflector which I only used it for a couple minutes while the sun was out. For action portraits I tend to use wide angle, but sometimes it's nice to get of a more tight crop showcasing the emotion behind movement, and that's when I zoom in.
I felt a little creative during the day and decided to take a few shots with a vintage lens on my Canon DSLR. I used a little vintage lens Industar 50-3.5. on top of M42 adaptor for Canon cameras. This lens gave a such beautiful overexposed hazy look, and the colours came out so creamy and soft. It saved me so much time in the post-production as the RAWs we already stunning.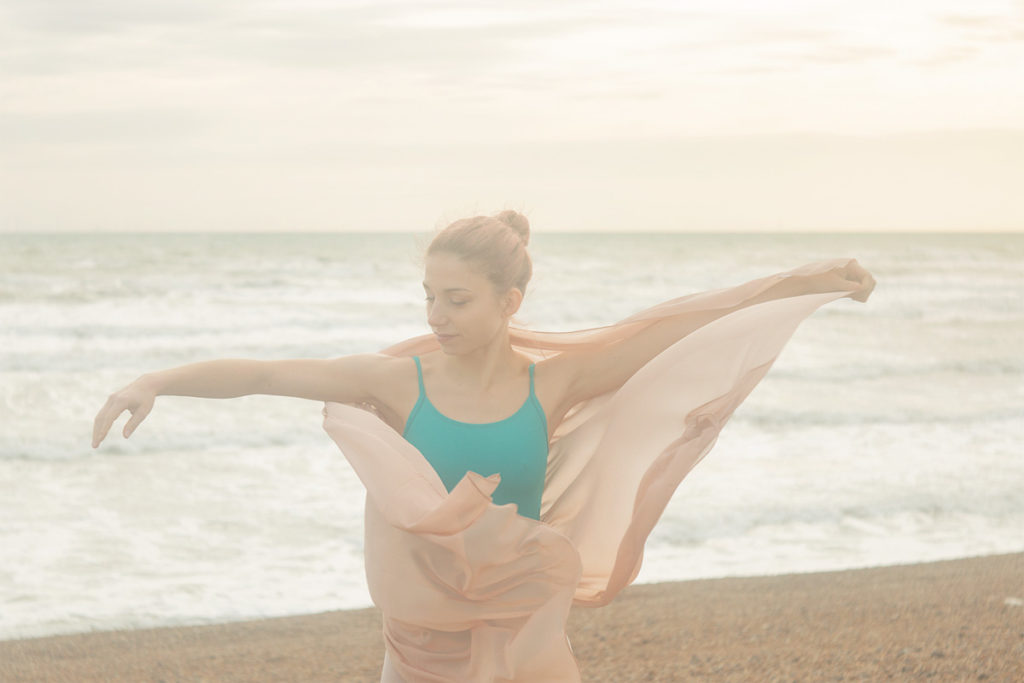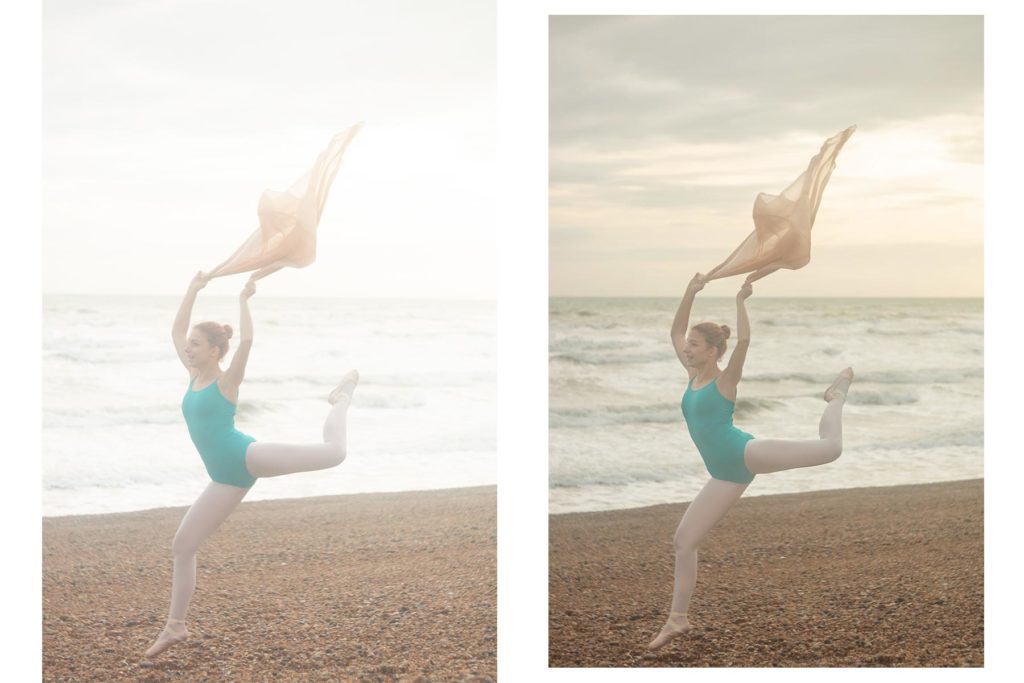 Here are my TIPS for a ballet dance photoshoot on the beach:
Plan in advance (location, angles, look – dancer's outfit and make up)
Have a back up plan (weather is unpredictable and always changing)
Having an assistant is very handy (have someone to hold a reflector or capture backstage footage)
I hope you enjoyed this week's blog! Let me know about your experience doing a ballet dance photoshoot on the beach!