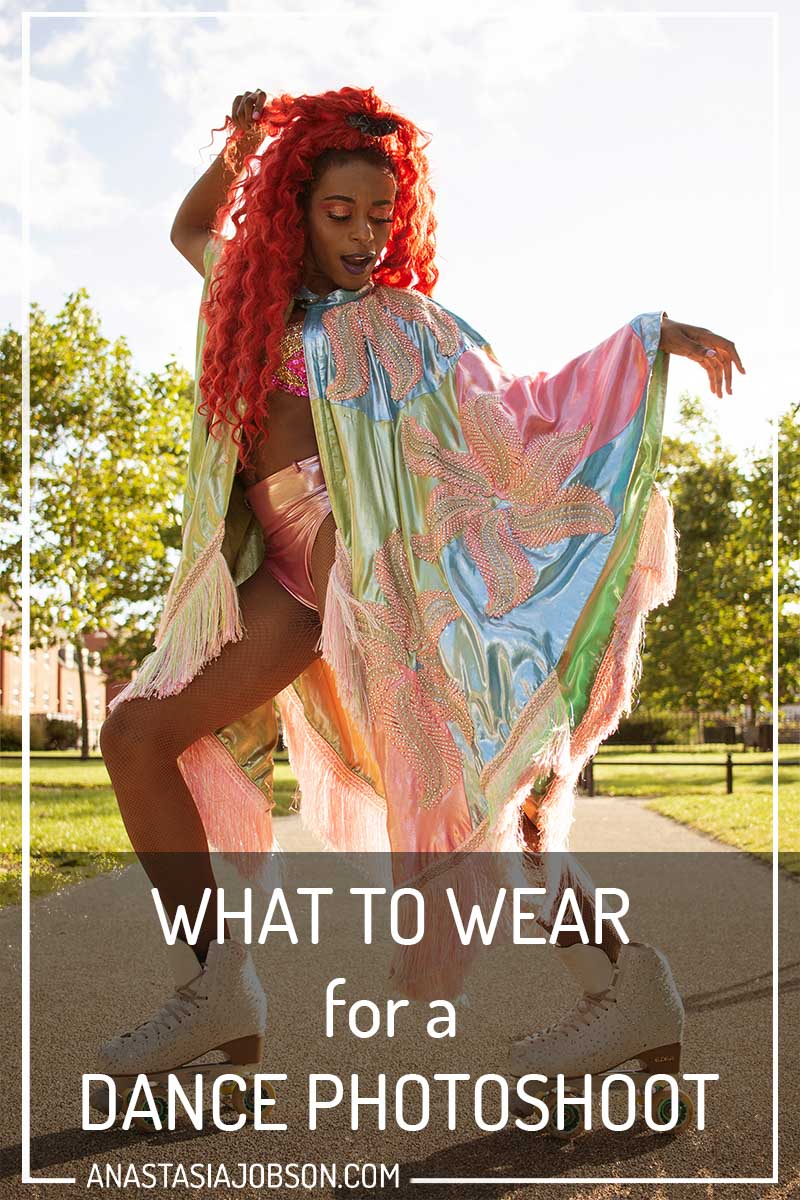 What to Wear For a Dance Photoshoot
More often than not I get asked before a dance photoshoot about what to wear. So today, let's dive into this topic, and discuss what are the best clothing options to bring for your upcoming dance photo session.
Dance portfolio sessions often include headshots and body shots, so let's start here.
Headshots
Headshots are your first impression, a physical representation of you even before you walk into a room for an audition. You want to make sure you look your best and the outfit you are wearing is as flattering as possible. If you want to learn more about dance headshots, make sure to check out my previous blog post.
The best choice to wear for a professional headshot session is simple, solid colour clothing. Choose colours that compliment your eyes and complexion. For instance I wouldn't recommend wearing a 'ghost white' t-shirt if you've got quite pale skin.
Your headshot shouldn't have any brand names and logos, as you wouldn't want to appeal to just one particular brand. The more neutral your portraits are the more potential jobs they will be great for.
One last thing, notice the neck line of a top your want to wear to your photoshoot. Is it flattering or not? For example if you have a short neck, you can make it seem longer with a U-neck or V-neck line top; by choosing a high neck or a 'crew neck' you will do yourself a disservice by visually shortening your neck even more.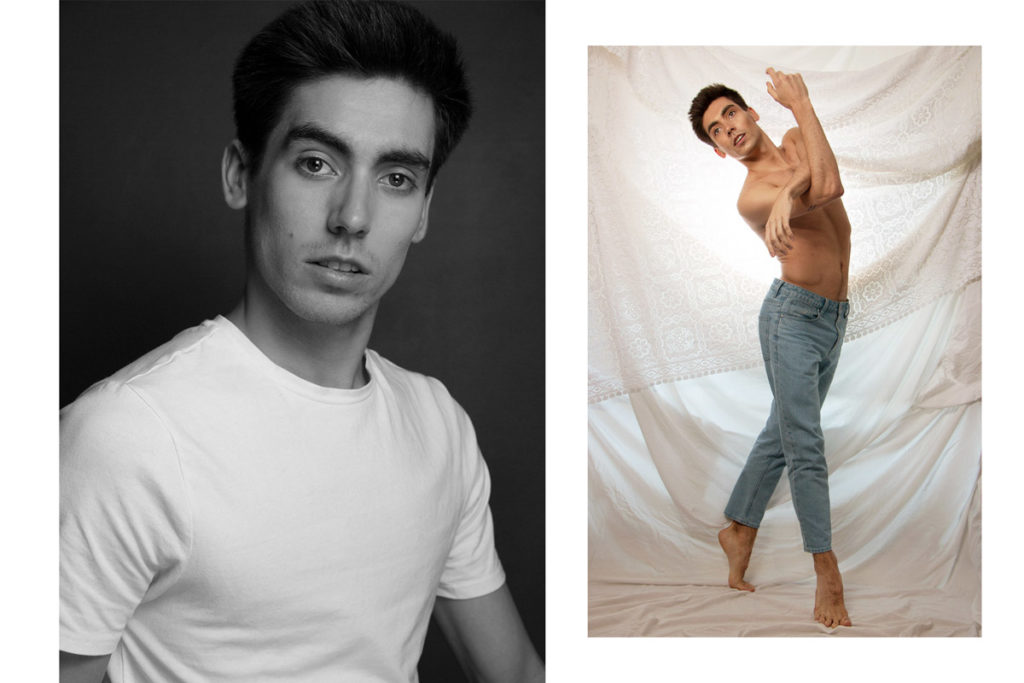 Body Shots
For your body shots you should choose well-fitted and body-flattering clothes. You would want to show yourself at your best in the photos while also letting an audition committee people see your body type and visuals you in different roles.
It's always a good idea to bring a few colour options. Depending on your photographer's backdrop selection, choose the colour that stands out from the background. For instance if it's a black backdrop wear lighter colour clothing such as grey, white, etc. With a white background, wear something a little bit darker. Don't go over the top with colourful outfits, you want your outfit to compliment, not to distract from your face or your body.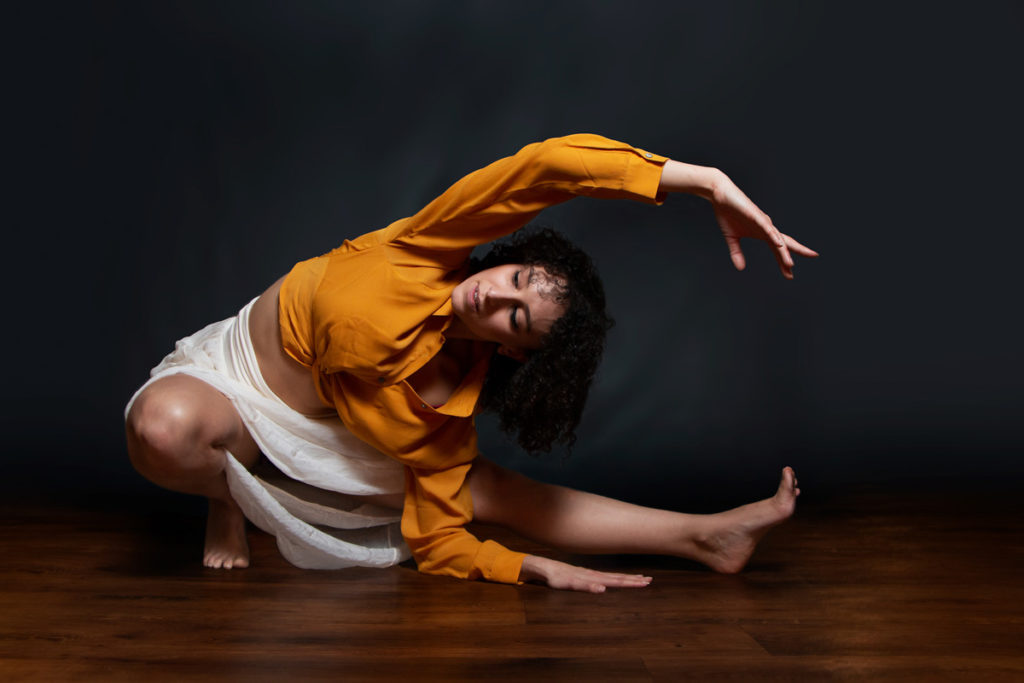 Dance/Action Shots
Don't get carried away by the latest fashion in your dance photos. Make sure you're not restricted by your clothes at all. The last thing you want is to rip those expensive designer jeans when doing a split, or wearing a gorgeous new dress that doesn't allow you to show your full dance potential.
If you are looking to get powerful and creative dance shots to impress your friends and fans on social media, perhaps try a long, flowing dress. The material will create it's own unique movement and will result in a truly stunning look.
To get inspired, it's worth looking at NYC Dance Project where they combine dance and fashion in breathtaking action shots.
If you are ever in doubt about what to wear for a dance photoshoot, choose tight-fitting leggings or cycling shorts with a crop top or a classic leotard. This way you will show off your physique as well as your clean lines in the action poses you're striking.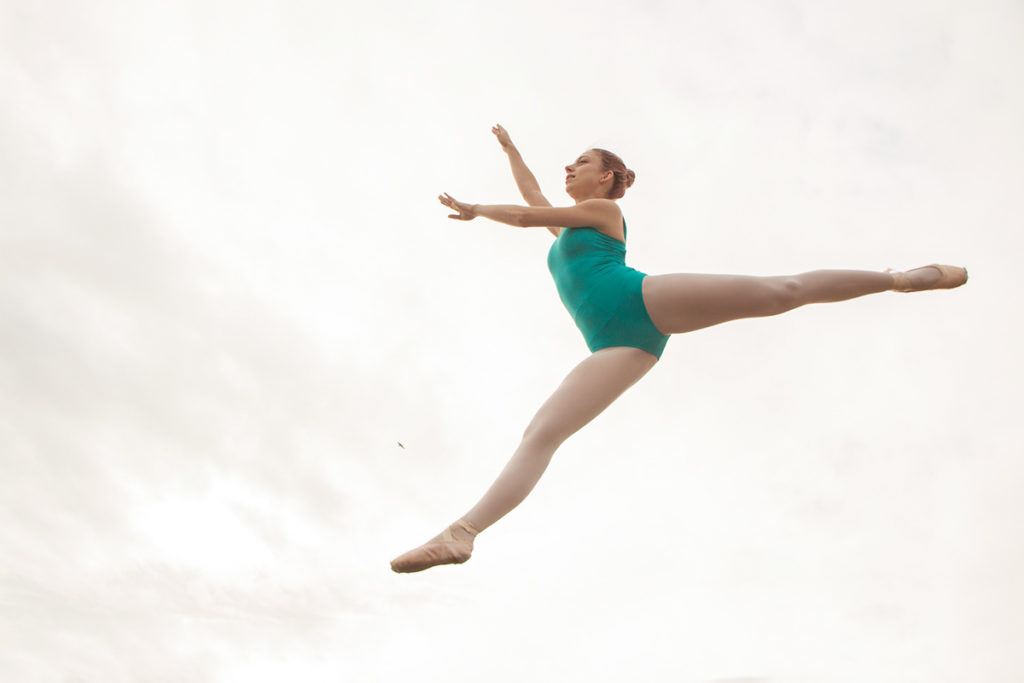 The most important thing is to ask yourself what is the purpose for your dance images. If it's for your social media, then you can be as creative as possible with your outfit choices. If it's primarily for your dance auditions be mindful to create a look that a company or a brand you're auditioning for is looking for. Whether it's a classic leotard or a contemporary dress make sure it fits you well and makes you look and feel good.
This is it for today. I hope you found this blog post useful. I'll speak to you next week!