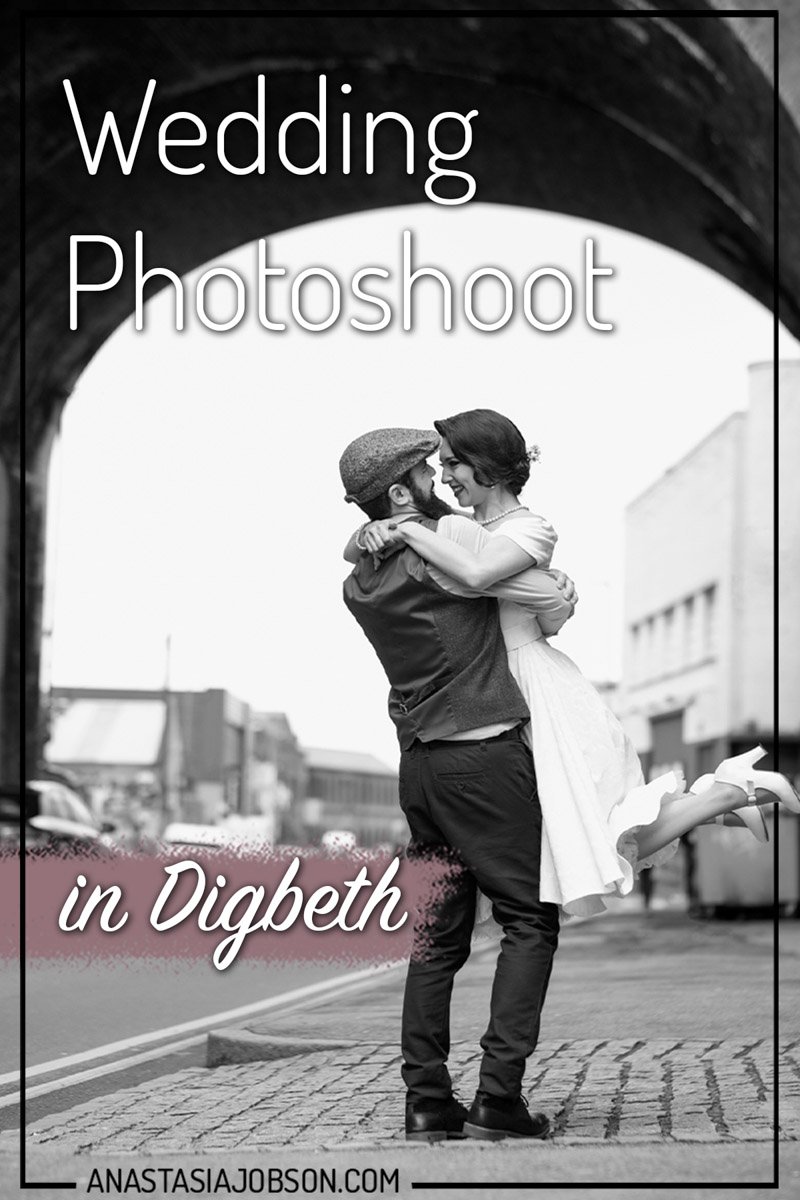 Vintage Wedding Photoshoot in Birmingham Digbeth
This week's blog post is slightly different – no how-to's or top tips for this week. Instead, I'm going to share with you a photo session highlight from a vintage wedding photoshoot in Digbeth, Birmingham's picturesque area.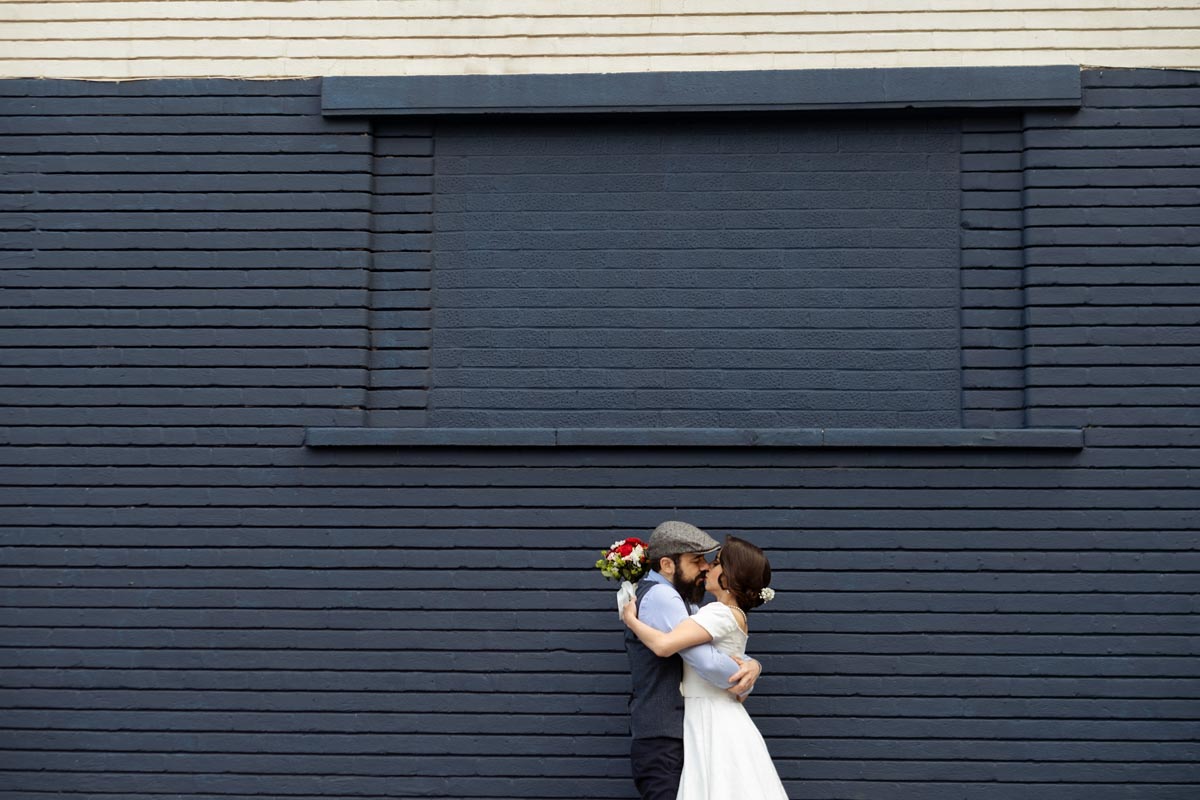 Bruno and Samara are a gorgeous couple from Brazil, who celebrated their wedding in May 2021 in Birmingham. Due to Covid restrictions their wedding celebration was a small ceremony at a Birmingham registry office in the circle of their closest friends.
I had such pleasure photographing newly married Bruno and Samara in vibrant Digbeth after their wedding ceremony. It was a vintage-styled wedding photoshoot. Samara's outfit was a stunning ivory satin 'Dee Dee' dress from London based vintage clothing brand British Retro styled with timeless vintage jewelry pieces and elegant vintage shoes. Bruno was dressed in a vintage-styled wool tweed suit with a peak cap and a bow tie.
Digbeth was the perfect location for this wedding photography session. With it's industrial feel, Digbeth's surroundings worked brilliantly with the couple's vintage fashion and black and white photography edits.
Despite from Covid restrictions, Digbeth's streets were busy with tourists, art and ale lovers. All the applauds and 'Congratulations!' chanting from every corner really added to the overall mood of our photoshoot and celebration of Bruno and Samara's wedding day.
Here are some of my favourite shots from Bruno & Samara's wedding photoshoot in Digbeth: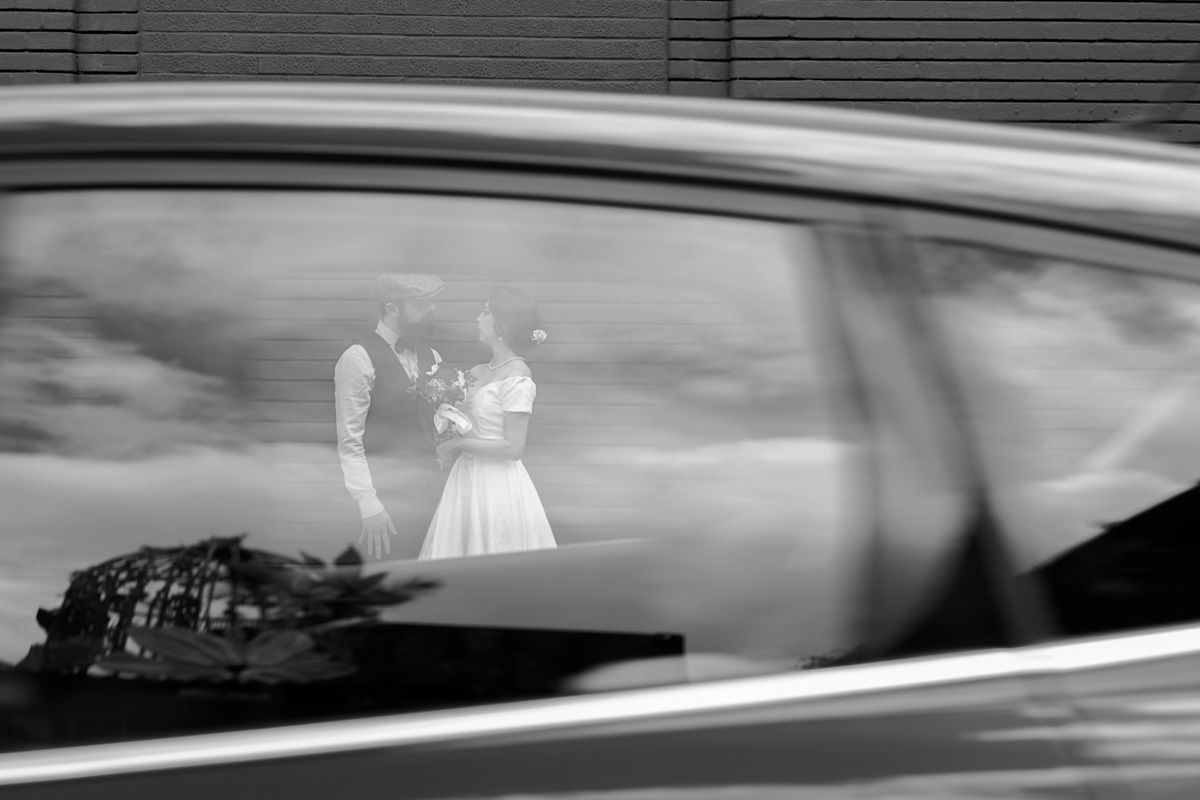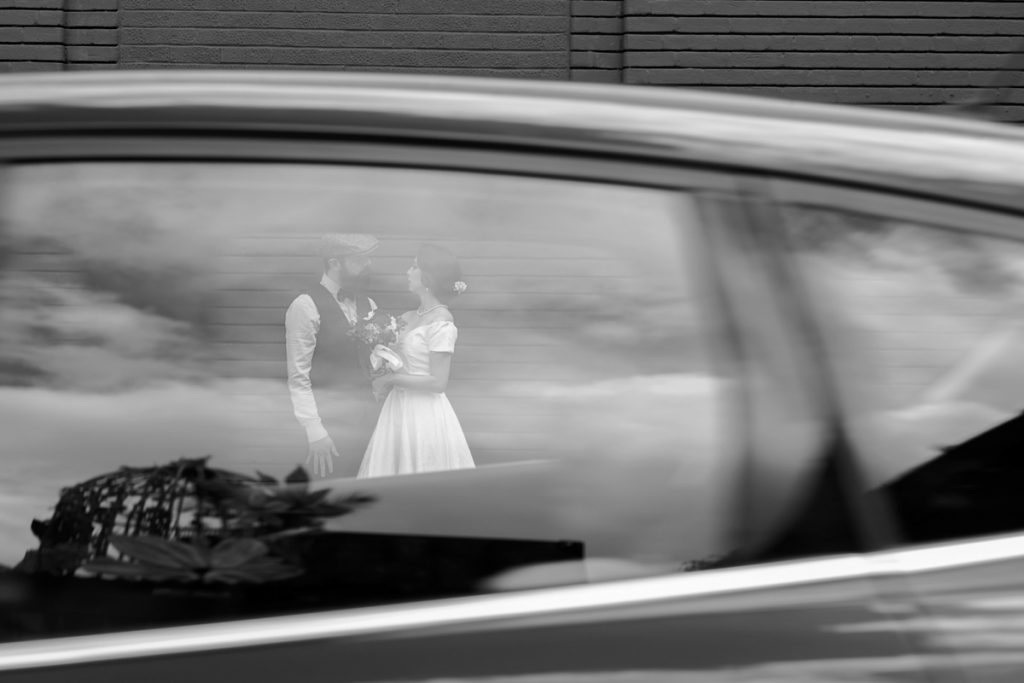 If you're looking for professional photographer in Birmingham, England to capture your special day or a pre-wedding photoshoot, feel free to drop me an email, or call directly on 07956 448760