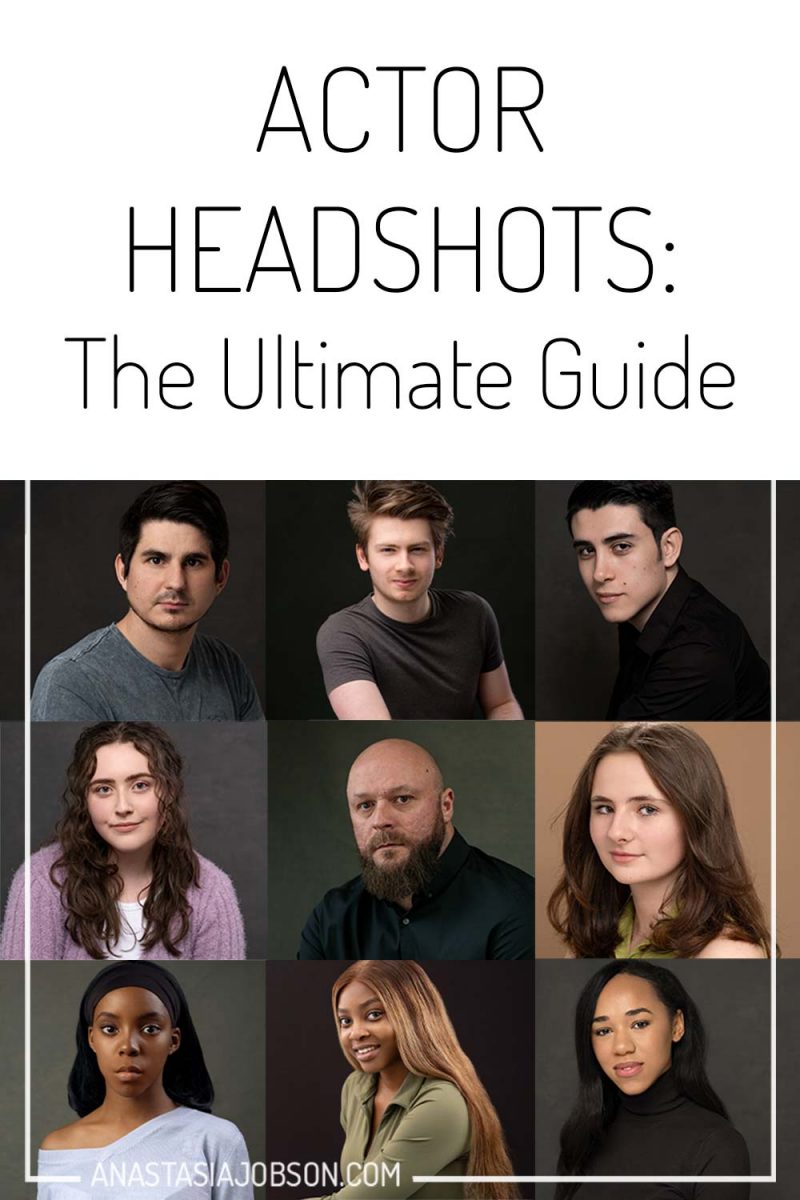 ACTOR HEADSHOTS: The Ultimate Guide
I've been a headshot photographer for years, and I photographed actors both who are only just starting out and who've been in the industry for some time. Today, I'm sharing with you the ultimate guide to get the most out of your actor headshots photoshoot!
Actors with at least some experience in the industry know exactly what they want out of their professional headshots. They know their age range, they know the character type they're most successful portraying, hence they double down on that look.
In contrast, when you're fresh out of drama school applying to your first agency, you need that initial set of headshots to get your foot in the door. Chances are, you've never had your photos taken professionally before; you don't know what to do and how to prepare to make the most out of your acting headshots. Well, you're in the right place! Read on!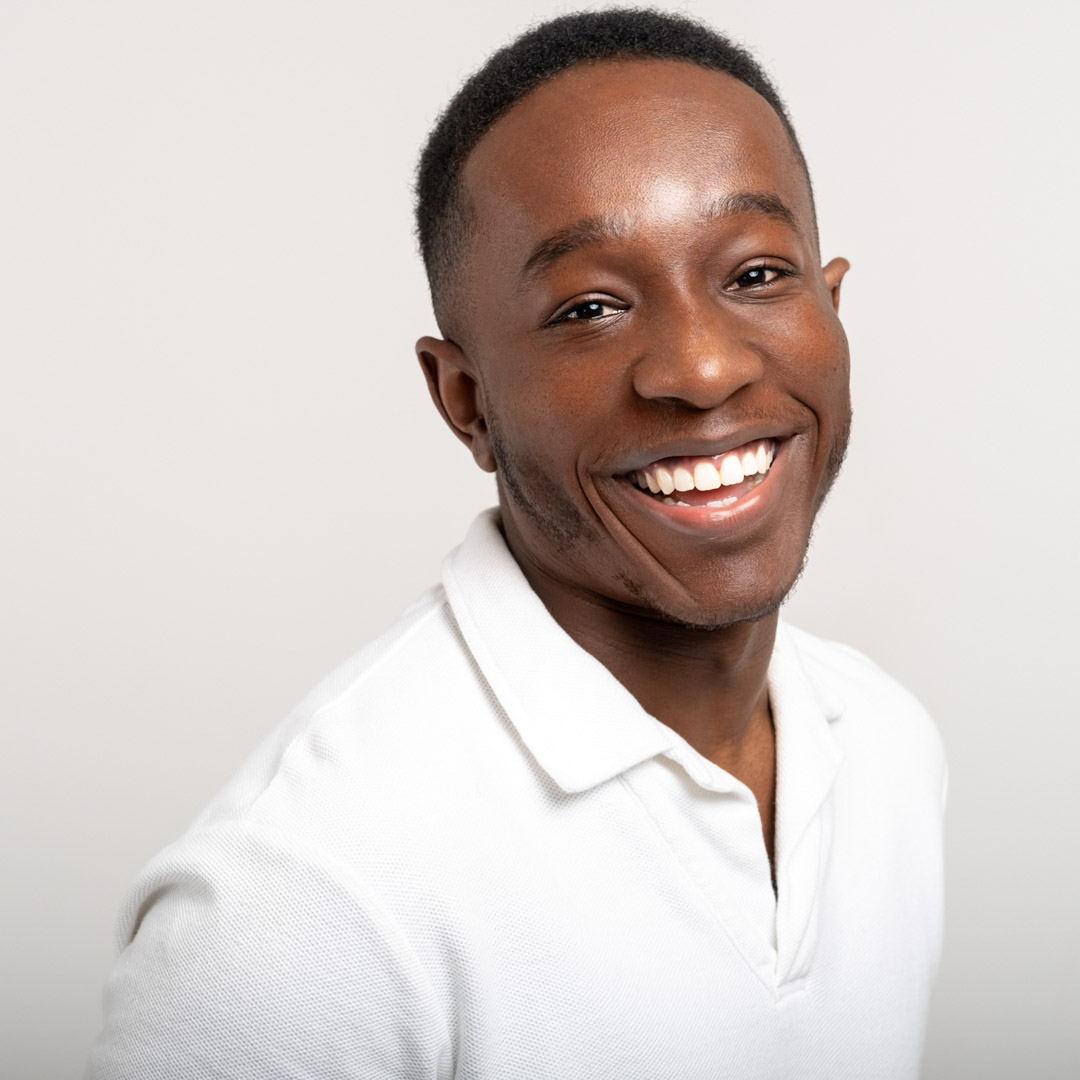 ACTOR HEADSHOTS: The Ultimate Guide to get the most out of your photoshoot
What to wear for acting headshots
As an actor, your acting headshot should sell you, rather than clothes you're wearing. I always say – unless it's a fashion photoshoot, your clothing should be as simple and neutral as possible, in order to let yourself and your acting skill shine.
Your outfit choices should compliment a character you're trying to portray, not detract from it. If you know exactly what type of roles you want to get, think of your clothing as accessories to help you bring that character to life.
As a rule of thumb, avoid logos, and prints. The best headshots are timeless, and in order to create that timeless feel, you want to stay clear from the latest trends and brands. Imagine applying for a Nike commercial and submitting a headshot wearing an Adidas sport top!
To make the most out of your actor headshot photoshoot, it's important to get a variety of looks. The easiest way to create a variety is to bring lots of outfit options. Think different styles, colors and necklines. Necklines are so neglected!
Read What to Wear for a Photoshoot: Tips From a Fashion Designer to learn how to choose effective outfits for your upcoming photoshoot.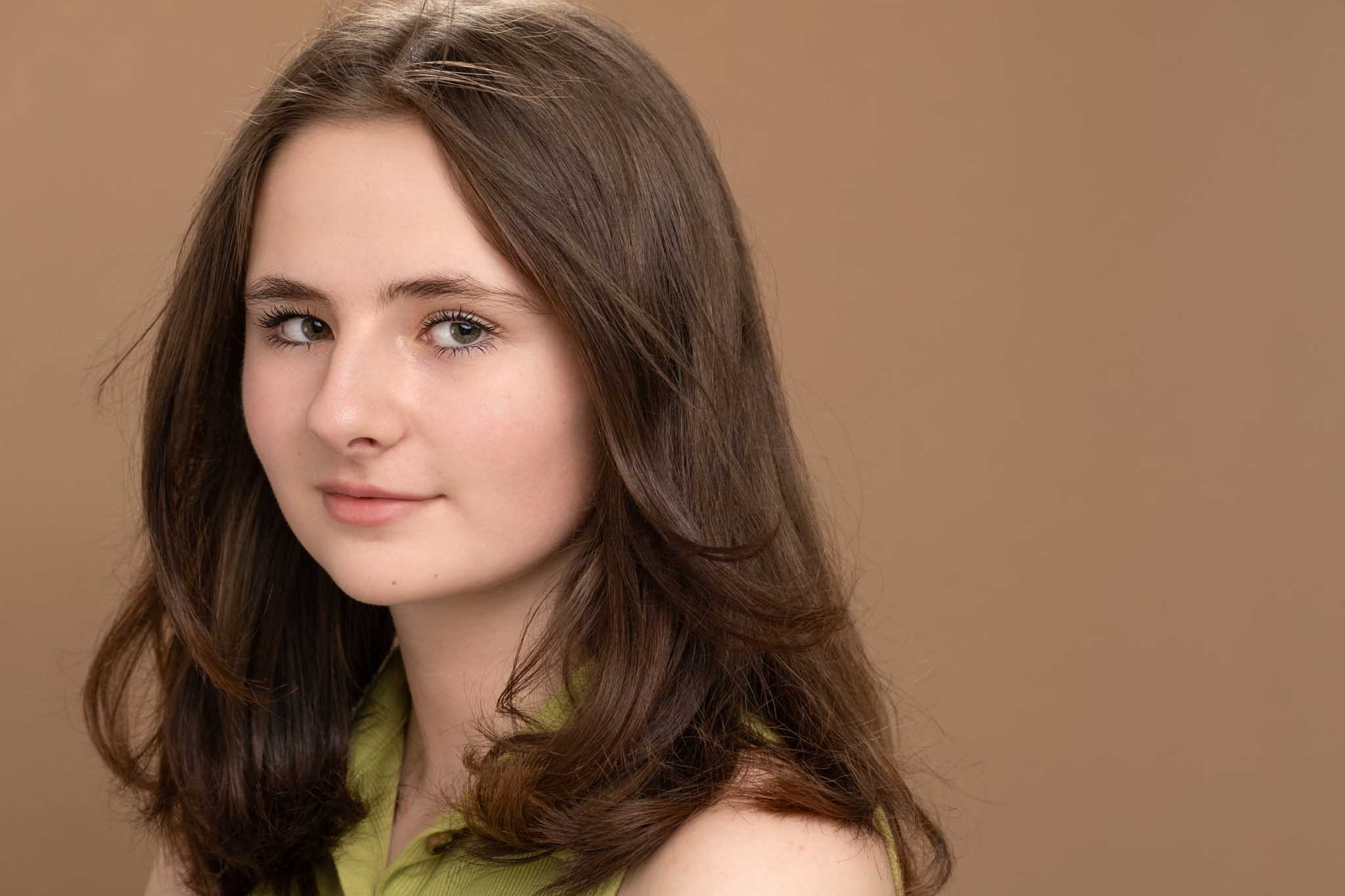 MAKEUP & HAIR for headshots
If you're starting out and it's your first acting headshot photography session, try to avoid excessive makeup. Think about yourself as a blank canvas – casting directors should be able to envision you in a range of roles. An effective headshot is about looking natural and approachable.
If in doubt, a fresh and healthy looking skin is the way to go. You can always top it up with a touch of mascara and eyebrow color during your photoshoot.
Similar to makeup, if you have longer hair, it would be great to switch up styles. For example having hair down for a few images (one side tucked behind the ear, or both sides tucked in), having your hair up in a ponytail, only half of the hair up, etc. Subtle changes make a big difference in final headshot images.
Posing guide for actor headshots
Posing is a crucial element of an effective image, though when it comes to actor headshot portraits, the energy and emotion you project are far more superior than physical positions.
I've seen it many times, when directing actors to elaborate poses, they focus more on the pose than their emotion or facial expression. In other words, a pose might get in the way of the intended expression in an actor headshot.
Don't think 'pose'. Instead, focus on different qualities and energy. Similar to posing, there's no need to try to pull different facial expressions – let your eyes speak. A relaxed face with a neutral expression will make your eyes do the talking.
When you're having your headshots taken, think about different things that make you happy, sad, hopeful, etc. This way you will give your photographer a range of emotions (from being more serious, to neutral and happy).
If there's only one thing that you take away from this blog post: Avoid a passport-looking headshot in your actor portfolio.
Why? – It's boring and outdated.
As an actor, you want your headshot to be unique, to stand out from the crowd. There's no personality in a passport-style photo. If you want to create an effective acting headshot, use body language. Even the slightest turn of the body, tilt of your head, or a drop of your shoulder can create life and energy to a headshot portrait.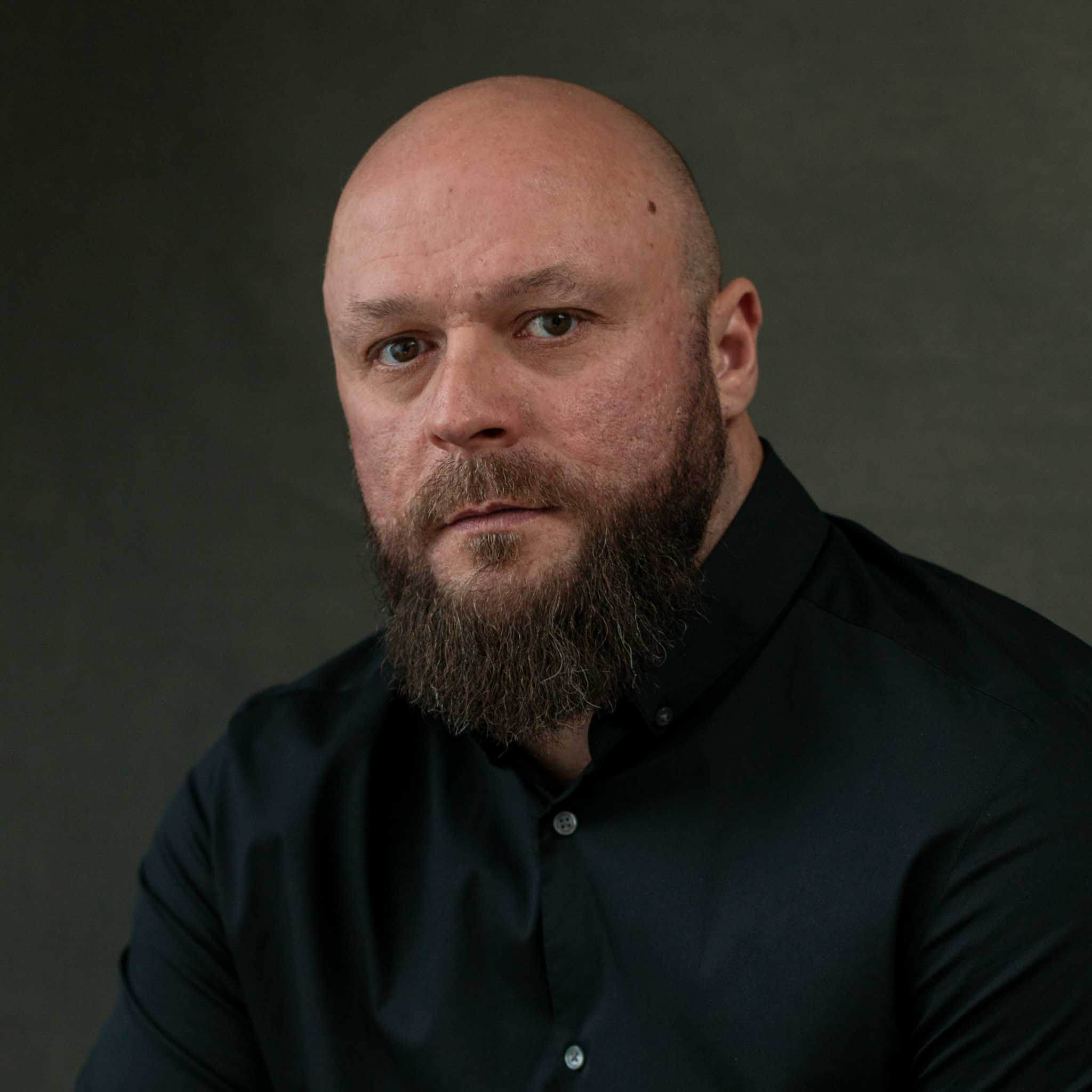 Your actor headshot is NOT about your beauty
Finally, remember that your actor headshot is NOT about how beautiful or pretty you look in your photo – it's about effectiveness. Ask yourself, does this particular image represent a character/type you desire to be casted for? How believable is it?
Your headshot is NOT a glamour shot (you're not a model or Instagram influencer) – it's about capturing YOU.
In conclusion, an actor headshot is a unique portrait image showcasing yourself as well as your skill. It's an image that serves a purpose – to get booked for the roles you wish to get booked for.
Make sure your headshot is up to date, and looks exactly how you would if you walked into a room: your hair should be in the same color and style, your weight, etc.
You might also enjoy The Perfect Headshot: What You Need To Know.
Lastly, try not to pigeon-hole yourself too much with a particular look or strong, distinctive style. Having a clear idea of your dream acting role is great, though you still want to be able to get booked for a variety of roles. So make sure you show adaptability within your headshots.
Do your actor headshots need updating? Email me, and let's create incredible headshot portraits that will get you booked!