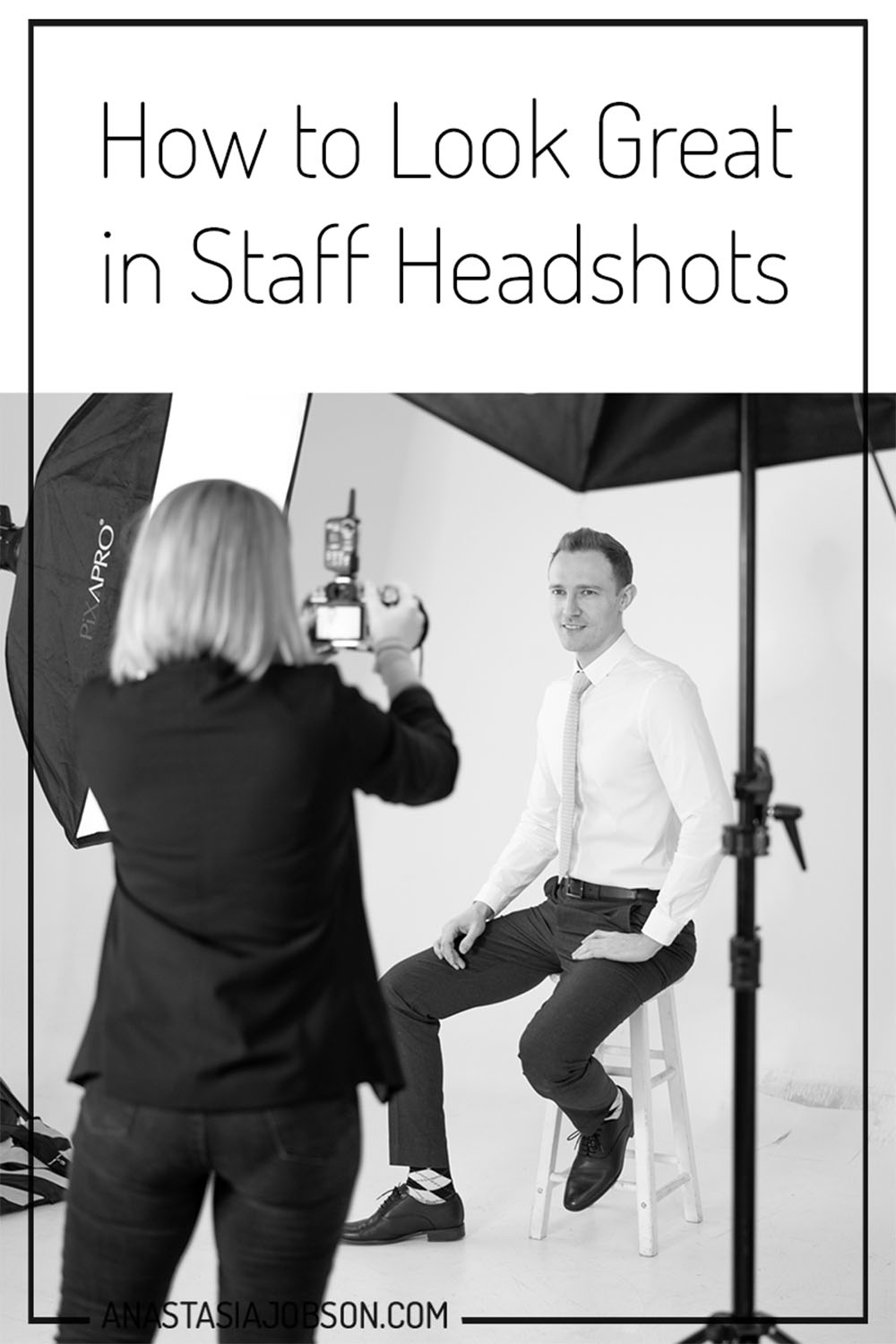 How to look good in staff headshots
Let me guess, you've got a staff headshots session coming up, and you're wondering how to nail that professional look? As a professional photographer specializing in corporate headshots and business portraits, I've got your back. Today I'm going to share with you how to look your absolute best in your corporate headshots.
Here are 5 simple yet effective tips to help you look good in staff headshots:
Why Do Headshots Matter, Anyway?
Ever wondered why those headshots are such a big deal? They're not just pictures; they're your personal brand. Your headshot communicates confidence, approachability, and professionalism – all things that can open doors in the corporate world.
I once had a client, Jayne, who thought her genuine smile didn't look 'professional' enough. But here's the thing – authenticity is key. A natural, warm smile can work wonders. Your employers and future clients want to see the real you.
If you feel like diving deeper into the topic, feel free to check out my blog's Headshots section.
Preparing for the Staff Headshot Photoshoot
What to Wear?
I cannot emphasize the importance of choosing the right outfit enough. Think about your company culture and industry. If you're in a creative field, a pop of colour might be perfect. On the other hand, if you're in a more formal setting, classic and subtle tones will work perfectly.
Here's a more in-depth post on choosing your outfits for a corporate headshot photoshoot – What to wear for professional business headshots.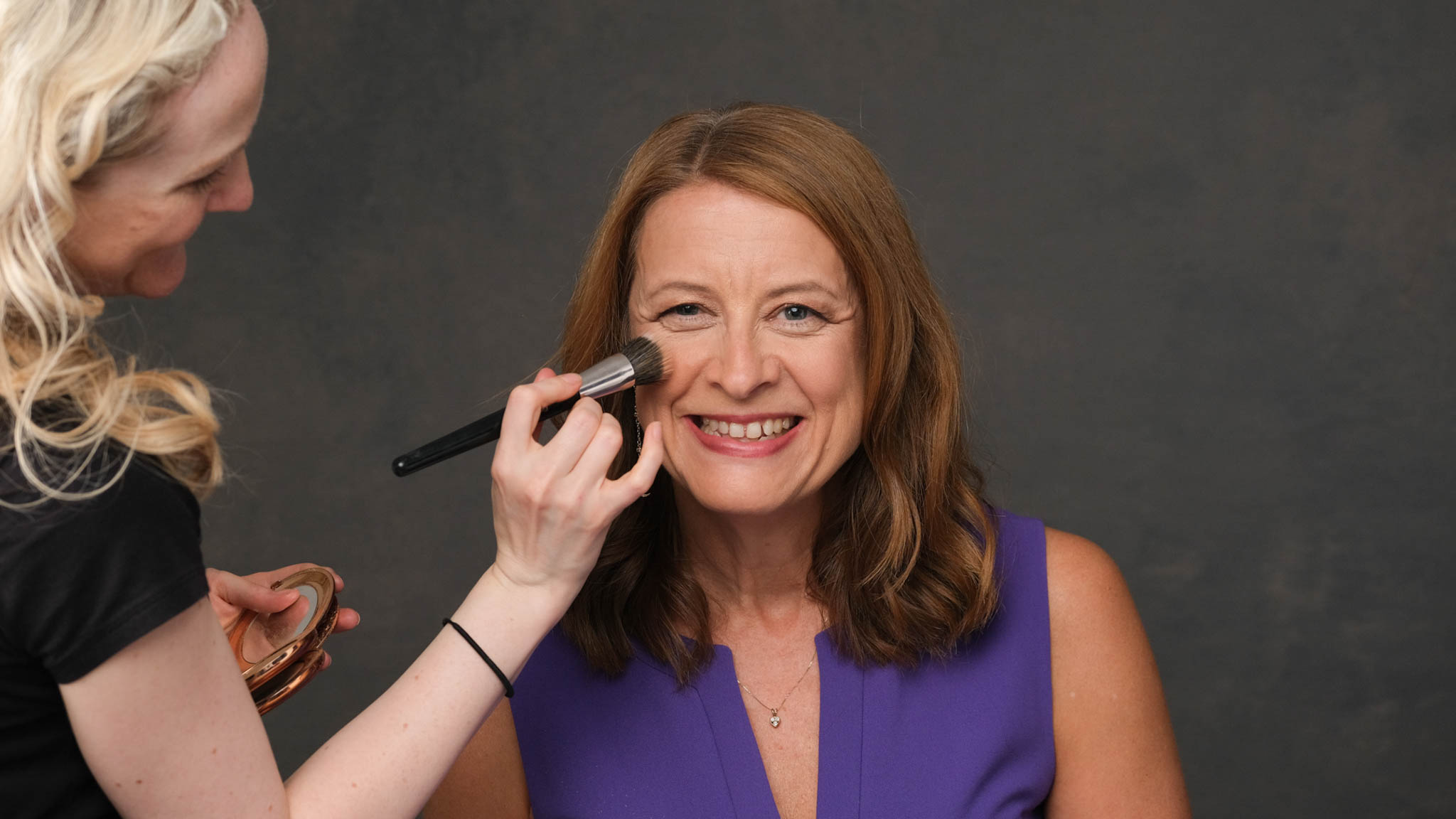 Grooming and Make-up Tips: You, But on a good day!
Grooming matters!
Ladies, when it comes to effective make-up for a photoshoot, keep it natural and your hair fuss-free.
Gentlemen, a well-groomed beard or a neatly trimmed stubble can define your jawline perfectly. Remember, it's not about changing who you are but presenting your best self.
Working with the Photographer
Relax, You're in Good (professional) Hands
When you meet your photographer, communicate your expectations (and if you have any concerns) openly. I once worked with Emily, who was incredibly nervous. We chatted, shared a few jokes, and soon enough, her natural charm shone through. Relaxation is the key to genuine expressions in professional headshots.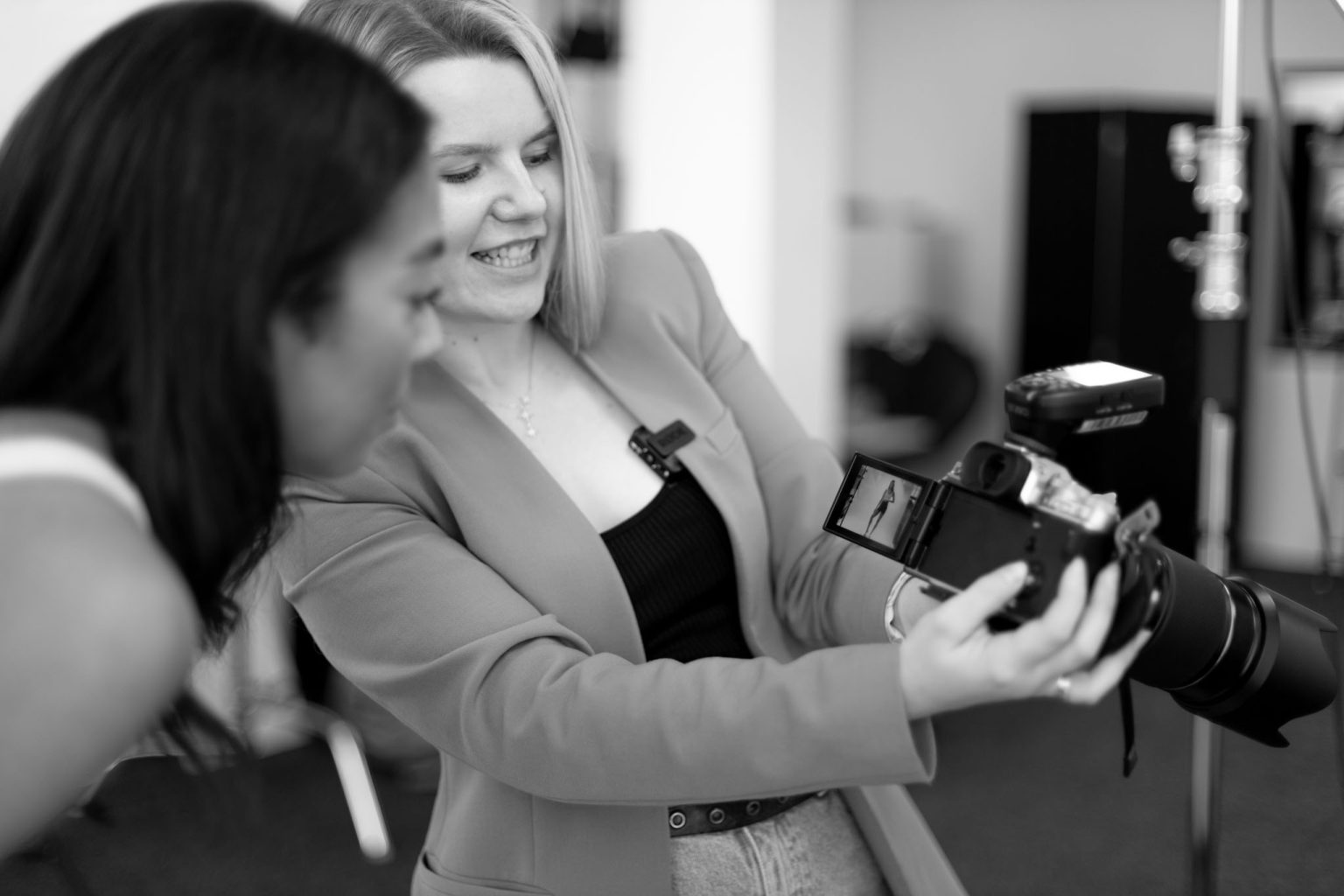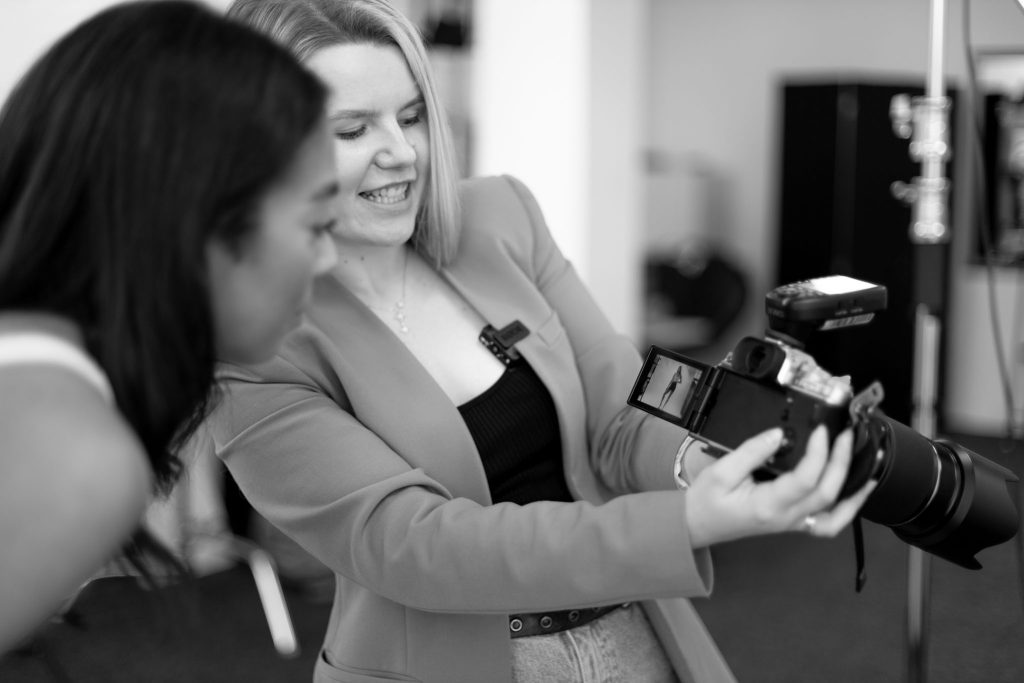 Take Your Time
During the shoot, take your time. Don't rush. I'm not that kind of photographer, who turns up, takes a photo or two, and goes on to the next person. I want to make sure you're happy and proud of your professional portrait.
Experiment with different poses and expressions. Remember, it's not about being perfect; it's about being you. Your photographer will guide you, ensuring your best angles are captured.
Post-Photoshoot Tips
Selecting the Perfect Shot
When it comes to choosing the best shot, remember, your headshot should make you feel confident and proud. It's that simple. But hey, it's okay to ask your friends or colleagues for their opinions.
Embrace Editing, but Don't Overdo It
Professional editing can do wonders – it can soften that spot or balance out your skin tone. However, avoid going overboard. You want to look like the best version of yourself, not a different person altogether.
Show off Your Best Self
Lastly, once you have that perfect headshot, use it wisely. Put it on your LinkedIn, your company website, and even your professional social media profiles. Consistency across platforms presents a unified image of you.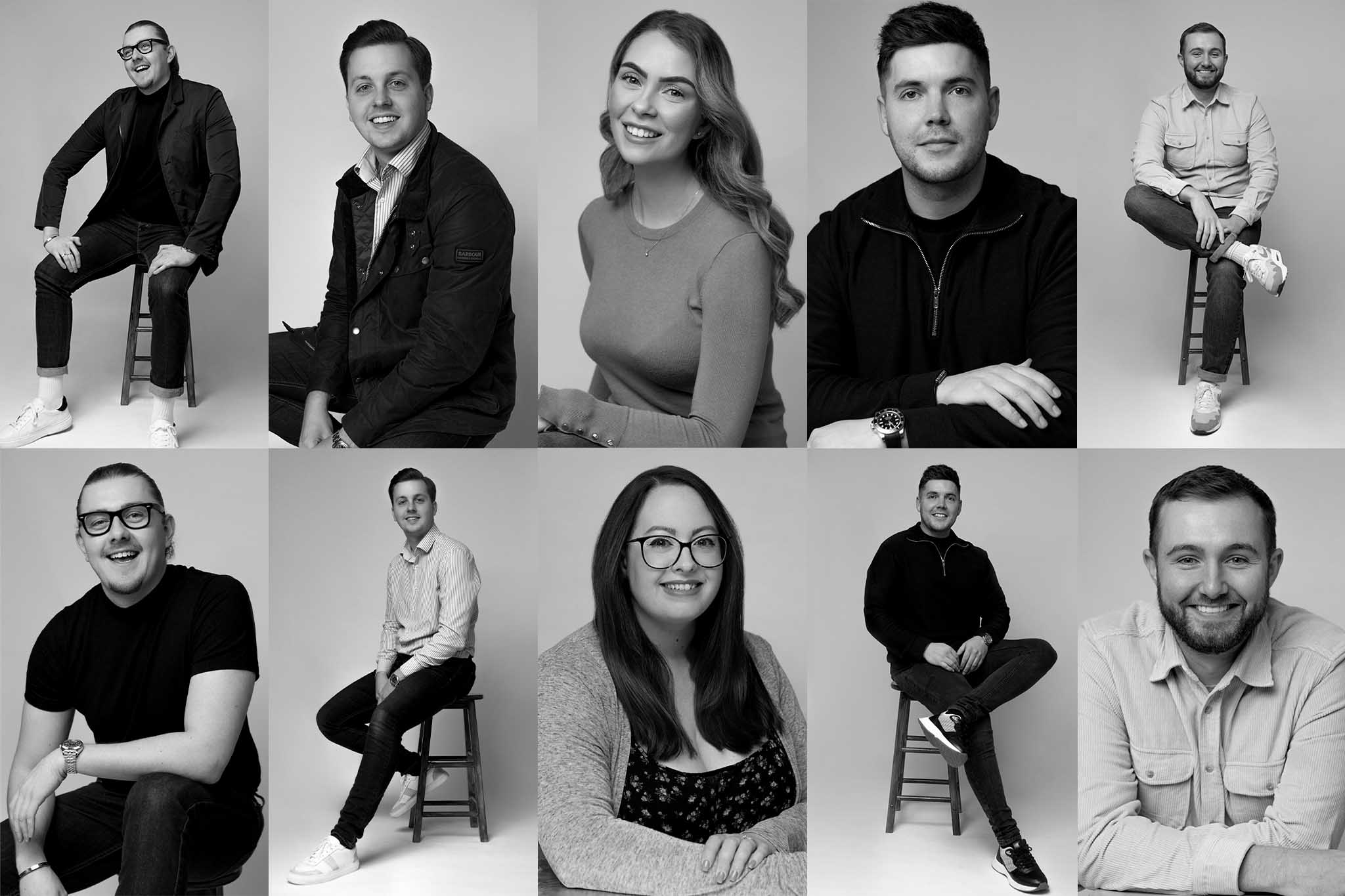 So there you have it! Remember, your headshot is more than just a picture; it's your personal brand speaking volumes before you even say a word. With a little preparation and a dash of confidence, you're bound to rock that corporate photoshoot. Smile, stand tall, and show the world the amazing professional that you are!
If you have any more pointers on how to look good in staff headshots I didn't mention, feel free to drop them in the comment section below!