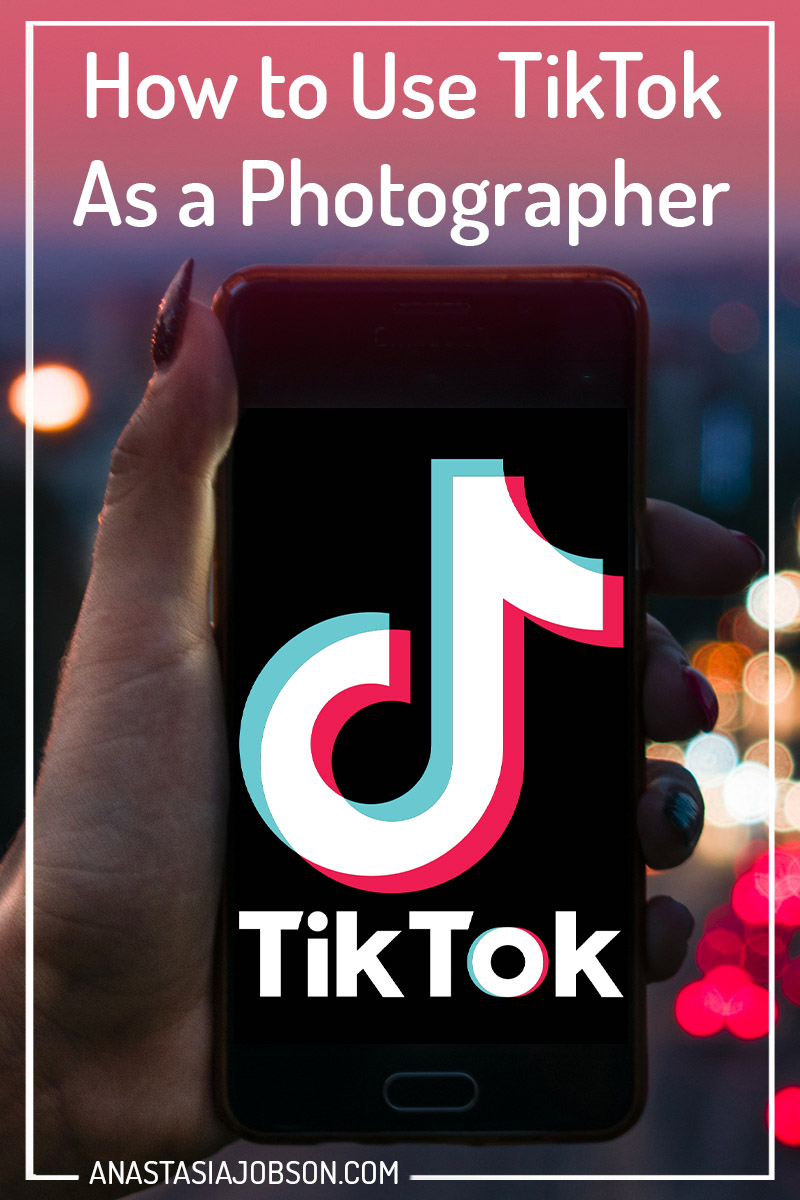 How to Use TikTok as a Photographer
If you're thinking, "ahh, not another social media app!" Then don't despair! Today I will share a few ways you can actually use TikTok as a photographer to grow your business, and walk you through some creative ideas for videos to post to serve your potential clients or even other photographers.
TikTok is a social media VIDEO app for creating and sharing short videos, mostly consisting of comedy, dance and lip-sync videos. It's was founded in 2017, and in 2019 it became the most popular mobile social media app in the United States. Now it has over 800 million active users globally; 60% of them are younger than 30 years old.
What does it mean for you as a photographer?

With TikTok you've got access to a younger audience than those using Instagram or Facebook. It's also easier to reach more people organically; Instagram or Facebook organic reach is very low, and far from what it was even a year ago. With ever changing algorithm it gets extremely frustrating for us creatives to post on those platforms knowing that our work won't be shown to many people.
TikTok on the contrary is still a 'young' platform. It's not so heavily saturated with ads and sponsored posts, so everyone has a chance to get on the "For You" page which is the equivalent of Instagram's "Explore Page" to get noticed.
Photographer, if you are still deciding whether you should give it a try, hell yes – do it right NOW!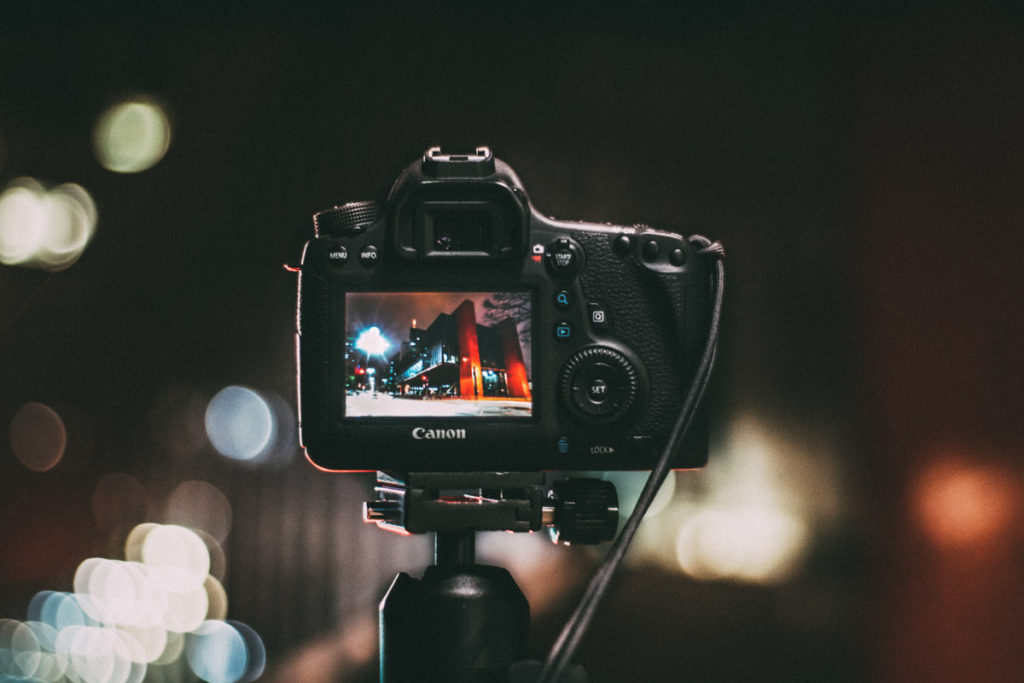 Here are my 5 tips on how you can use TikTok as a photographer to grow your business:
1. Use it just like any other Social Media Platform
As obvious as it may sound, my first tip on how to use TikTok as a photographer is just to simply use it. Instead of approaching it from day 1 with a masterplan of how to reap it's benefits, just have some fun and familiarise yourself with its quirks. In a nutshell, it's a place to showcase your work, engage with others, and grow your following and influence.
As you mess around and create your own videos (that you don't have to share immediately) you will begin to see for yourself how it can streamline some of your other processes and generate content for use elsewhere, not just on TikTok.
2. Create engaging content
They say a picture is worth a thousand words, so imagine the value of video.
Leverage TikTok's built in video-editing to generate your own content for use anywhere. With TikTok you won't simply upload your latest photograph, you'll be encouraged to create slideshows and compilations of video clips, both of which are great content and will possibly differ from your usual content you put out elsewhere.
While it previously may have been daunting to learn a desktop video editing software, so you could share your 'behind the scenes' secrets from your latest photoshoots, it is now a walk in the park and you need to take advantage of that.
Process is what draws in curiosity. I' myself am not overly interested in make-up, but when I see a 15 second, 4x speed clip of someone applying make-up I generally stick around to watch out of curiosity, to see how the final result turns out. I bet you've found yourself doing this also, and guess what, your next client may curiously watch your next clip.
One of the best ways to use TikTok as a photographer is to show YOUR PROCESS. Whether it's a photoshoot backstage, or post-production flow, you can share your creative approach in a super simple fast-forward video. Make your video fun and engaging with a variety of filters and special effects TikTok has available. Don't limit yourself to filming videos, create slide-shows of your best work and add music… The content almost makes itself!
3. Use your videos anywhere
When you create your videos on TikTok you have the option to share them on any other platform, or even send it to a friend. After you publish your video you can tap and hold to save it on your phone and you're free to use wherever you want.
From my experience, TikTok videos look great on IG stories and Instagram posts. Brighten up your photography feed with a cool BTS video or a slideshow! Content like fast-forward editing to show a dramatic transformation for example, works very well on Pinterest. Try it yourself!
4. Get an understanding of basic video editing
Of course a mobile video editing app cannot compete with a desktop program such PowerDirector.
Though the concepts are quite similar.
Adding special effects to your videos, experimenting with transitions between clips, syncing the video with music are essential skills to any video editor.
In the future you may end up using a desktop video program. That's when you'd really benefit from the basic video editing skills you'd picked up from TikTok.
5.Get inspired!
There's so much fun and creative content on TikTok! Check out other photographers on the platform and how they approach it. For example Brandon Woelfel, his content is true visual inspiration!
Search any photography related hashtags for a daily dose of inspiration to try something new. Play with it and don't forget to film it!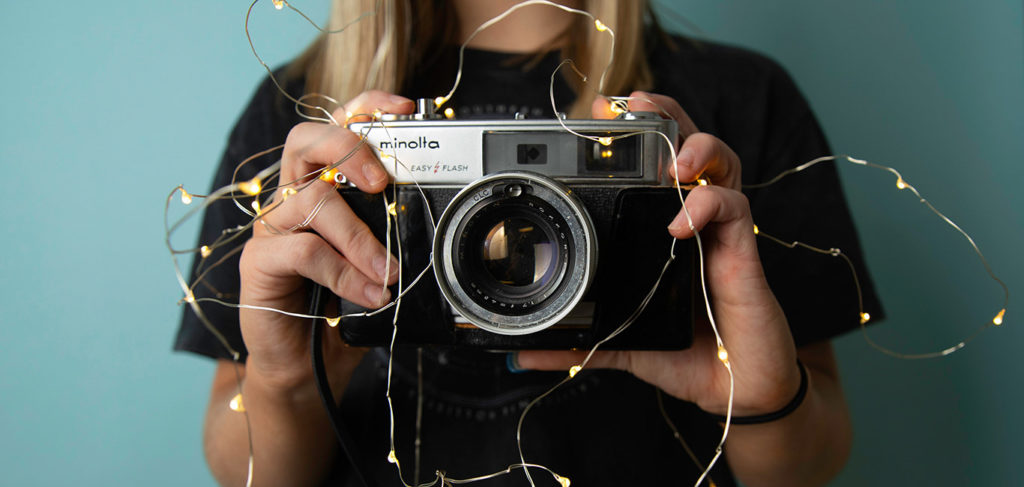 Types of content to post on TikTok as a photographer:
Photo Slideshows
If you don't feel comfortable filming videos, or simply not experienced enough with video editing, don't worry. Choose your best work, or top peaks from the latest photoshoot and throw it together as a slideshow. Thanks to TikTok's thousands of popular music hits you can now present your work in a more powerful way than simply posting a photo.
Behind the scenes
This type of photography content is my favourite, both to create and consume! Let's admit it: people are nosey. They want to see how something is done. It's no longer enough to impress someone by posting a beautiful picture.
During your next photoshoot, snap a couple of videos documenting your process. It doesn't have to be perfect, phone-quality is fine. Show your creative approach to your work. Reveal your backstage secrets. Share awkward and funny moments from your latest project.
The secret here is to show (or pretend) that you're NOT trying hard. It feels like everyone is tired of Instagram's "perfect" feed and "lifestyle" and hungry for real stuff.
Editing flow
There's always something new to learn about photo editing. The variety of editing styles and techniques is huge! I personally love to see how others edit their images. Everyone has their own approach to colour correction, toning, Photoshop manipulations and much more!
Show your workflow! Teach and inspire others with your jaw-dropping "before & afters"! Create a slideshow of screenshots or even record your screen.
Share your knowledge
Think of it as YouTube where we all go to learn something. Times change, and now we can learn from anywhere! On TikTok you can teach too but in a more concise way (you have up to 60 seconds only). You can teach your followers one little thing at a time, or break a concept down into several videos. Just remember, TikTok is a phone app, the videos are watched on small screens. So make sure the details in your videos are big enough to be clearly visible.
Memes
People love to be entertained. Don't worry, it doesn't mean you NEED to be funny. Reality checks or hard truths always works. Think of something you experience as a photographer that no one talks about. Speak your truth, and you will be rewarded!
For example, the video HERE. I simply shared how my day looks like as a photographer. So far, this video does the best out of all my content! People say it's funny (though I didn't intent it to be), and true. Another great thing is that it encouraged a conversation (some agree, some not), which is AWESOME for the algorithm! Conversation = Engagement.
Don't be afraid to speak your truth and have fun!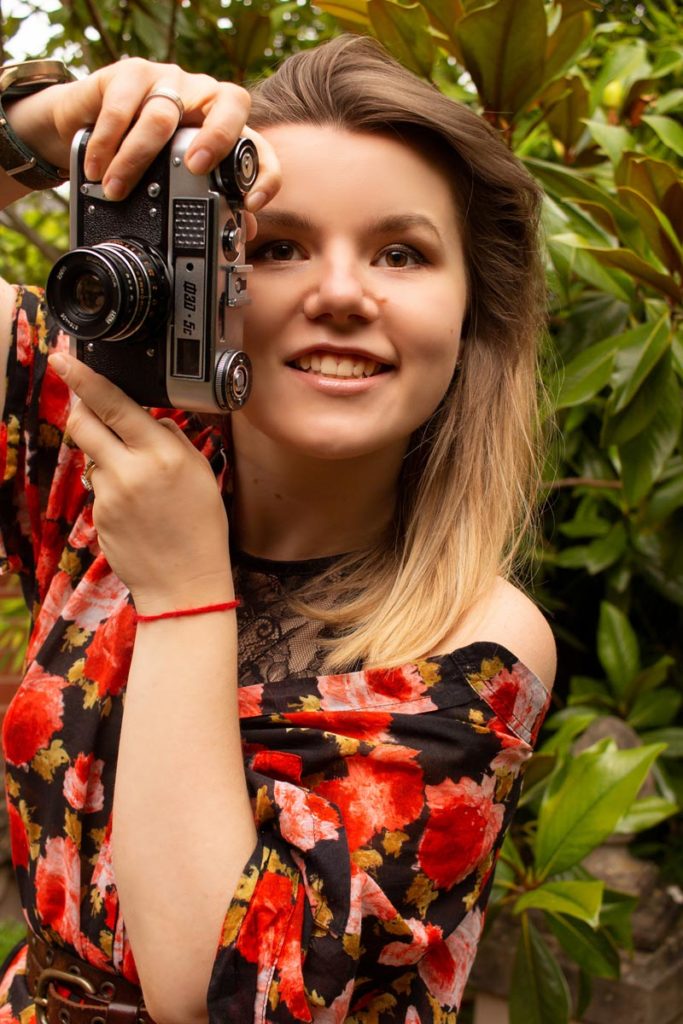 Do you want to take your videos to another level? Make sure your lighting is great! If you are not sure How to Get Good Lighting for TikTok Videos, this post will help you!
This is it for today, my friend. I hope this article was helpful! If you have any other strategies on how to use TikTok as a photographer or content ideas that I haven't mentioned, I would love to hear from you! Leave it in the comment section below.
Speak soon!