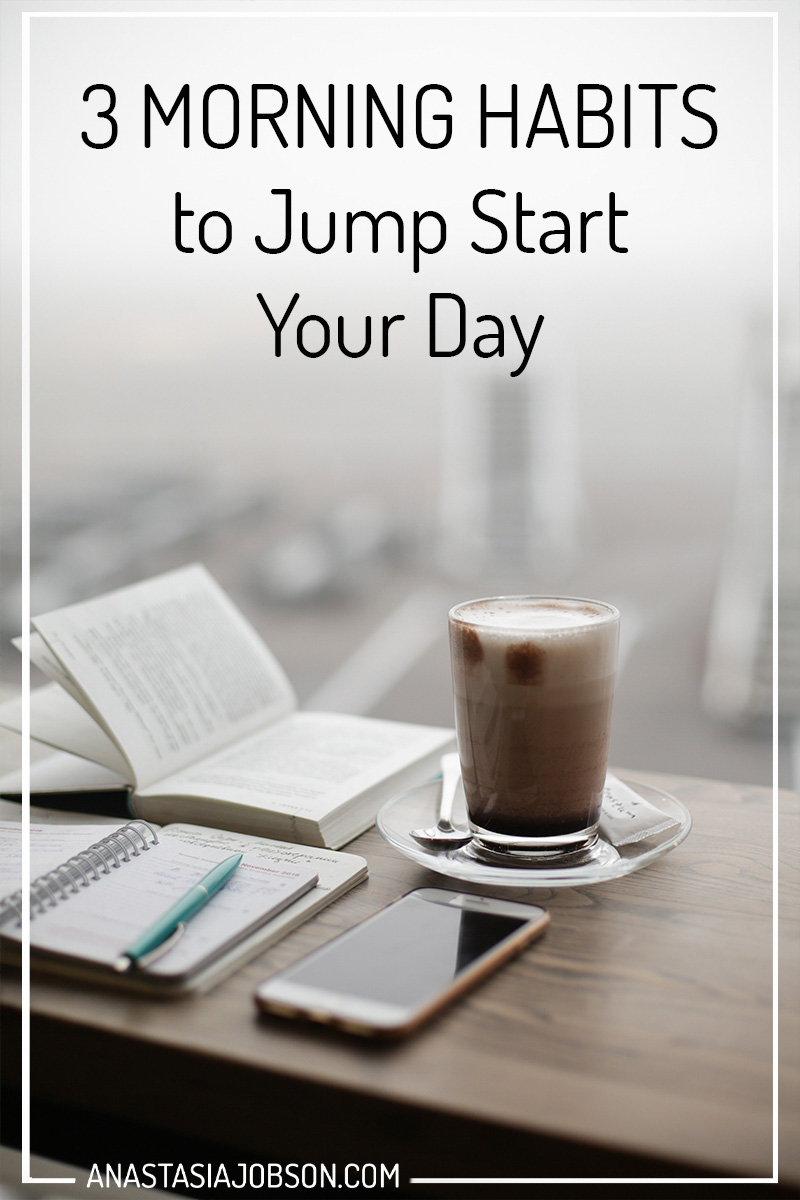 3 MORNING HABITS to feel more energetic and fulfilled
With all the negativity in the news and social media it's important to focus on positives these days. Let's stop, take a breath and enjoy right NOW. Today I want to share with you my 3 favourite morning habits that will help you set yourself up for a great day of feeling energetic and fulfilled.
Don't worry, it's not going to be a long post about common morning routines that you're probably already doing.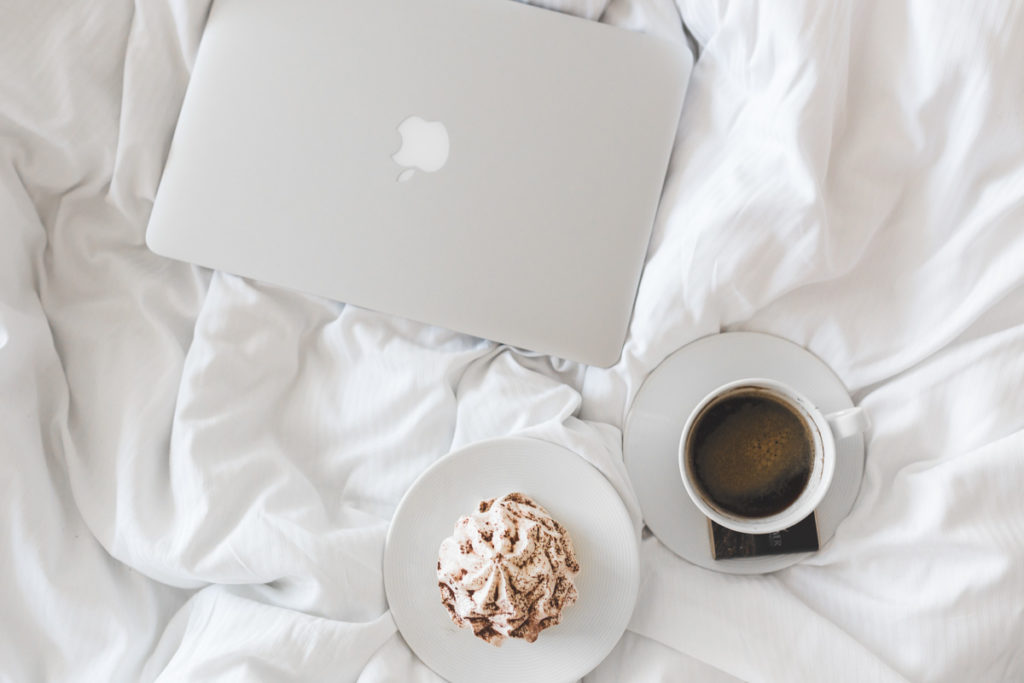 Here are 3 morning habits which will make you feel more energetic and fulfilled throughout the day:
Gratitude journal
First thing in the morning is coffee, right!? Play some nice morning playlist on Spotify ("Wake Up and Smell the Coffee" is my favourite), and while enjoying your Morning Joe make a list of 5-10 things you're grateful for. You can do it in the Notes on your laptop, or take a pen and paper and write away! Start with "I'm so happy and grateful that…"
For me, it would be "I'm so happy and grateful that I don't need to rush and can enjoy my coffee in peace." I love waking up at least 1 hour earlier than I need to, so I have more than enough time for coffee/breakfast and to wire my brain to positivity for a day ahead.
You can set yourself a timer for 5 minutes or play your favourite song, and while it's playing think about all the things you're grateful for and write them down. Writing reinforces thoughts, as opposed to them coming and going. You will also be able to read it back on a day when you're feeling blue for a little positivity boost .
A gratitude journal is a great tool to get yourself in a state of appreciation. Studies show there are so many benefits of a gratitude journal! You will notice more positivity around and more things to feel grateful for which leads to increase of life satisfaction.
A simple exercise of writing down what you're grateful for will lower your stress levels and help you gain clarity on what matters the most.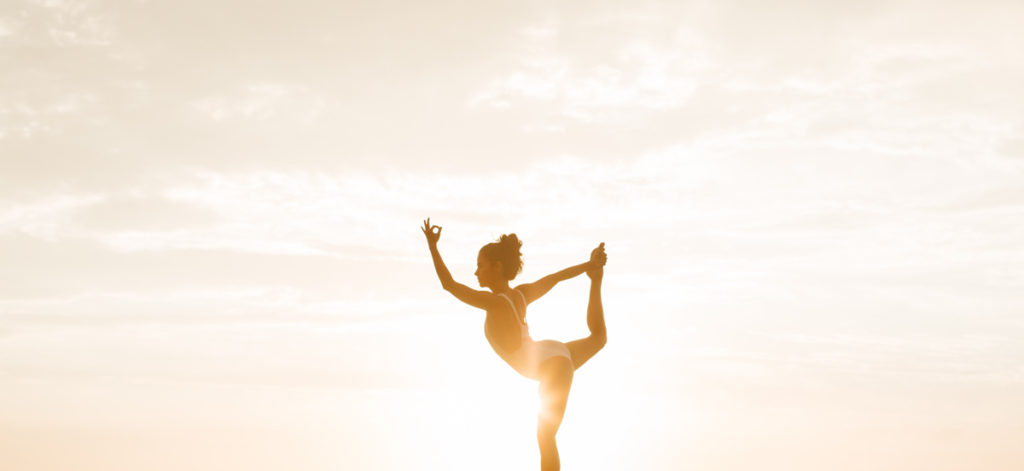 Yoga
Have you ever noticed that coffee doesn't always do its job? 2 cups and you're still not feeling fully awake… Wake up your brain and get your blood flowing by doing a short blast of yoga in the morning!
I love following Yoga With Adriene on Youtube. There's such an variety of yoga sequences on her channel: for any specific body needs you have, any mood, ability and more. If you don't have a lot of time, tune in for just a 5-min or 10-min yoga flow (Yoga for Focus and Productivity is great!) Believe me, even 5 minutes is enough to give you a little boost.
Doing a quick yoga session in the morning will improve your focus and ability to concentrate during the day. You will also feel more relaxed and centred. By doing variations asanas (yoga poses) you will understand your body more. If there are any pains or limitations, yoga will gently tackle them by making your muscles stronger and more flexible.
If you don't have a yoga mat it's not a problem! You can do it on the carpet or even on the floor, just be mindful of your knees.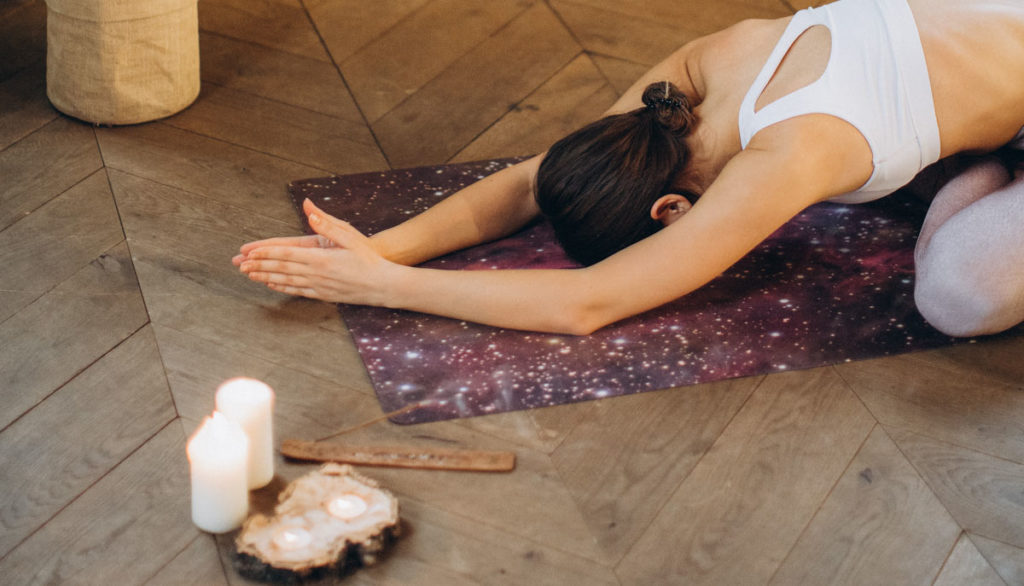 Meditation
I've been trying to add it to my routine for years… The reason is I simply couldn't switch off my brain. We are so used to thinking/planning/analysing constantly that our brains just keep going. Have you ever experienced not being able to focus on a movie with all your distracting thoughts stuck on repeat? or struggling to fall asleep when your brain is awake and already planning the day next ahead? This is what meditation is great for!
Mediation is a powerful tool which will help you eliminate the noise in your head and concentrate on one thing at a time. By simply focusing on your breath, you can train your brain to let go of unnecessary and distracting thoughts. The ability to concentrate is like a muscle, and you need to practice it to get better at it.
It can be hard when you are starting out with meditation. You need to persist; the results are truly worth it. Studies show that regular meditation improves mental health, lowers stress levels. It can also be a great source for inspiration and ideas!
Get comfy. Lie down or sit in the upright position (whichever feels good for you), close your eyes, and breath. Focus on the sensation of every inhale and exhale, and gently let go of any thoughts. Sounds simple, but not always easy. If you need a little guidance, there is a number of Youtube channels, Spotify podcasts which will talk you through it. Here's a great video by Jack Canfield where he explains how to start to meditate if you have never tried it before and guides you through it.
These mindfulness exercises don't have to take long. If you don't have much free time, 5 minutes for each of them is enough. You can spend just 15 minutes each morning to jump start your day.
You have time when you make time.
These were my favourite 3 morning habits. What about you? How do you like to start your day?