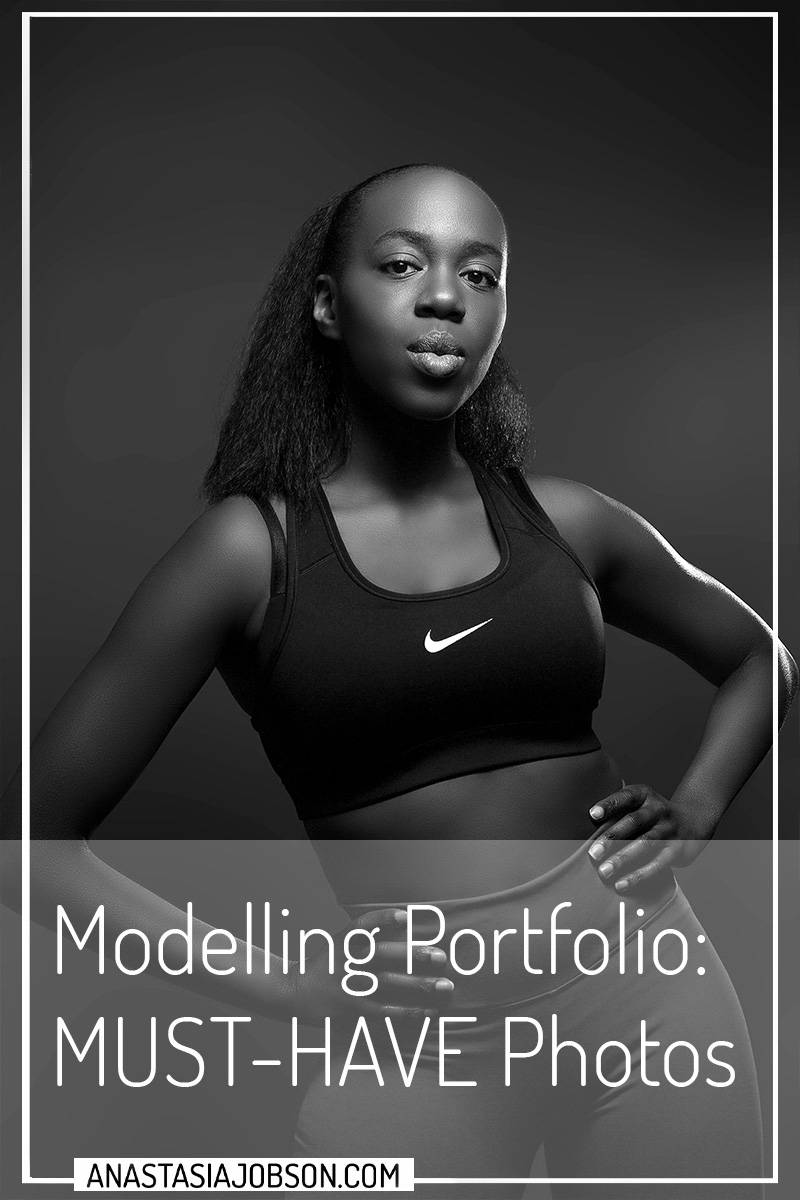 Modelling Portfolio for Beginners: Must-Have Photos
Are you an aspiring model wondering where to start conquering the modelling world? Start building your portfolio! It is your first impression when applying at a modelling agency or for a job. Today we are going to talk about must-have photos in modelling portfolio when you are just starting out.
You DON'T need professional images in your portfolio to get signed with a modelling agency. But you DO need clean professional portfolio photos to begin booking modelling jobs.
There are two ways to apply for modelling agencies: in-person meeting/ casting, and online. If you are meeting modelling agents or scouts in person, you don't need to have a portfolio to show. They are experienced to see the potential of new models and determine whether they will be successful or not. If you are applying online, you NEED to have at least a couple of nice images to send through. These images don't have to be professional, though they will considerably improve your chances for being accepted. As I mentioned earlier, your portfolio is your first impression. Make it count – show agents how serious and professional you are even at the very beginning of your modelling career.
Everyone starts somewhere. You can start your modelling portfolio with only 2-3 photos (headshot and a body shot are a MUST) and then build on it. Let's look at some of the basic images you should have in your portfolio initially.
Must-Have Photos in your modelling portfolio:
Headshot
This is an absolute must when it comes to any portfolio, regardless of your career. This is a single image that represents you – real, authentic YOU, when you are not in the room. Think of your headshot as a clean canvas where less is more. Modelling agents should be able to envision you in a variety of scenarios/roles in order to decide whether you would fit a certain job. Natural or minimal make-up is the best for headshots. Also, avoid distracting jewellery and brand logos in your headshot images. If you want to learn more about headshots do's and dont's feel free to check out Headshots for Dancers blog post.
Full-length body shot
A body shot is the second essential image to have in your modelling portfolio. Choose simple form-fitting clothes so agents can see your body type. Avoid layered outfits or long dresses as they would cover and hide your body shape. This will make it difficult for casting agents to see what they are working with.
Remember, your portfolio images are selling nothing but you. You're not selling an outfit you wear, you're selling your ability to be a model.
Commercial shot
Commercial shots are to show your acting skills. Ask your photographer to capture a range of emotions: excitement, laughter, sadness, etc. Having a commercial image will open your more doors for advertising jobs.
Fashion editorial shot
You can get as creative as you can for an editorial image! Edgy and dramatic poses will work great, as long as you don't look awkward striking them. This is your opportunity to show your skill to express yourself in the photos.
Swimsuit shot
If you are comfortable doing a swimsuit shot, this is a great image to have in your modelling portfolio. Think carefully about posing in a swimsuit though: you don't want to come across overly sexual. At the end of the day, female models modelling in swim wear are selling to women, not men; and vice versa, male models are selling to men, not women.
These 5 basic shots are must-haves in a beginner modelling portfolio. However, portfolio building is an ongoing process. Edit your portfolio and add new work to it until you are proud to show it. Also, strive for a variety: variety of make-up looks, styles, lighting, locations, and photographers. The more you are able to show in your portfolio, the more experience you are communicating.
Consider hiring a professional hair and make-up artist for your portfolio photoshoot. It's recommended but not a must. Same as a professional photographer, pro MUAH will add so much more value to your images and kickstart your modelling career.
I hope you found this week's post useful. If you're looking for a professional photographer in Birmingham U.K. email me to discuss your photoshoot, and let's create a kickass model portfolio for you.