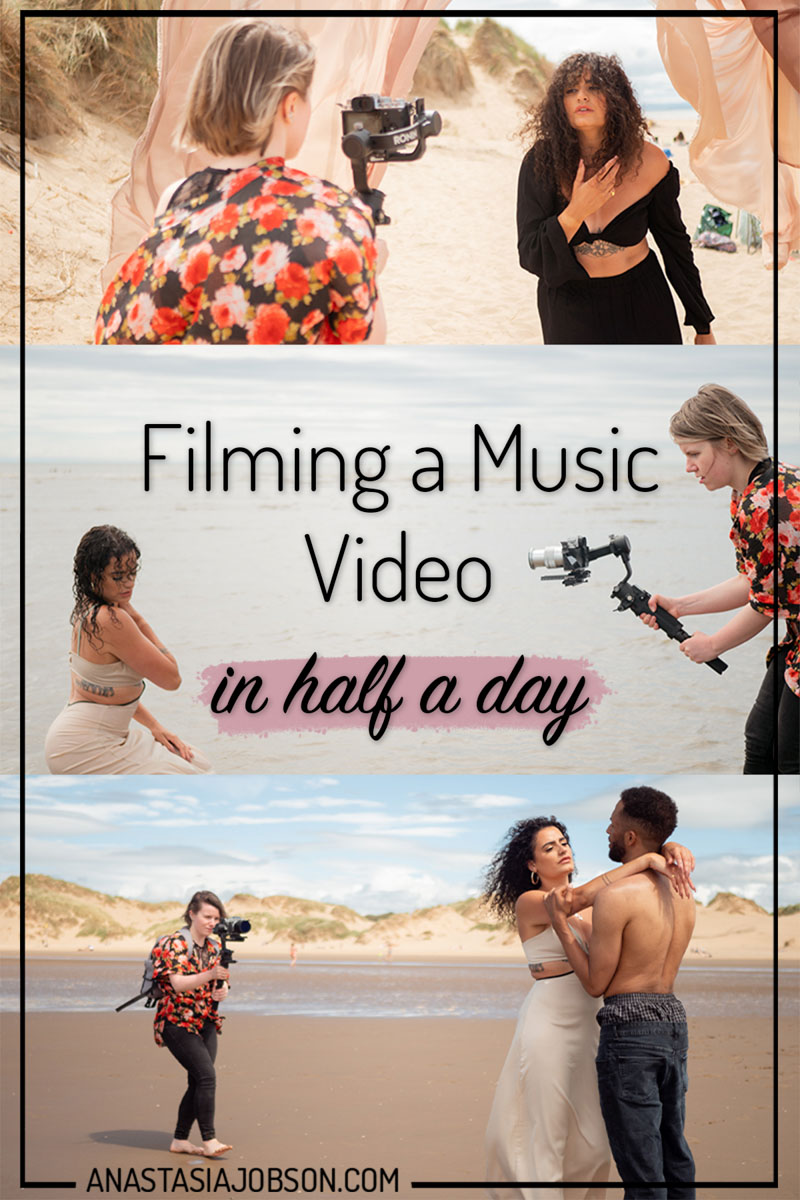 Filming a professional music video in half a day
As I was exporting the latest music video and reminiscing about summer, I though I'd tell you about the process and share some behind the scenes of a professional music video filming day for Birmingham-based singer and song-writer Gaby K single "Like You Should". 
Music Video Filming behind the scenes
We filmed this music video at Formby Beach near Liverpool. It's an absolutely gorgeous sandy beach surrounded by dunes. Stunning but hard to get to location was a perfect option to avoid a crowded beach in the middle of a holiday season. English weather didn't disappoint — as always, it changed a number of times throughout the day. On the other hand we had a chance to experiment and film the video in different lighting conditions and then choose the best bits to use in the final video.
The concept of the video was a dream – a beautiful romance that ends when you wake up. Considering the simplicity of the final video, a lot of time went into concept creation and planning.
Music video prep & planning
Deciding on a location was easy: romantic story, summer… "Let's film at the beach!" Adding dancing element to the video also felt quite natural thanks to the song's flow? 
We started off the music video filming planning by gathering all inspiration photos and videos that gave us ideas for "Like You Should" final video vibe. Then we brainstormed scene ideas and props that we would need to bring those ideas to life. Then the final step of the preparation process was writing out all the shots we wanted to get in a shot list and print it.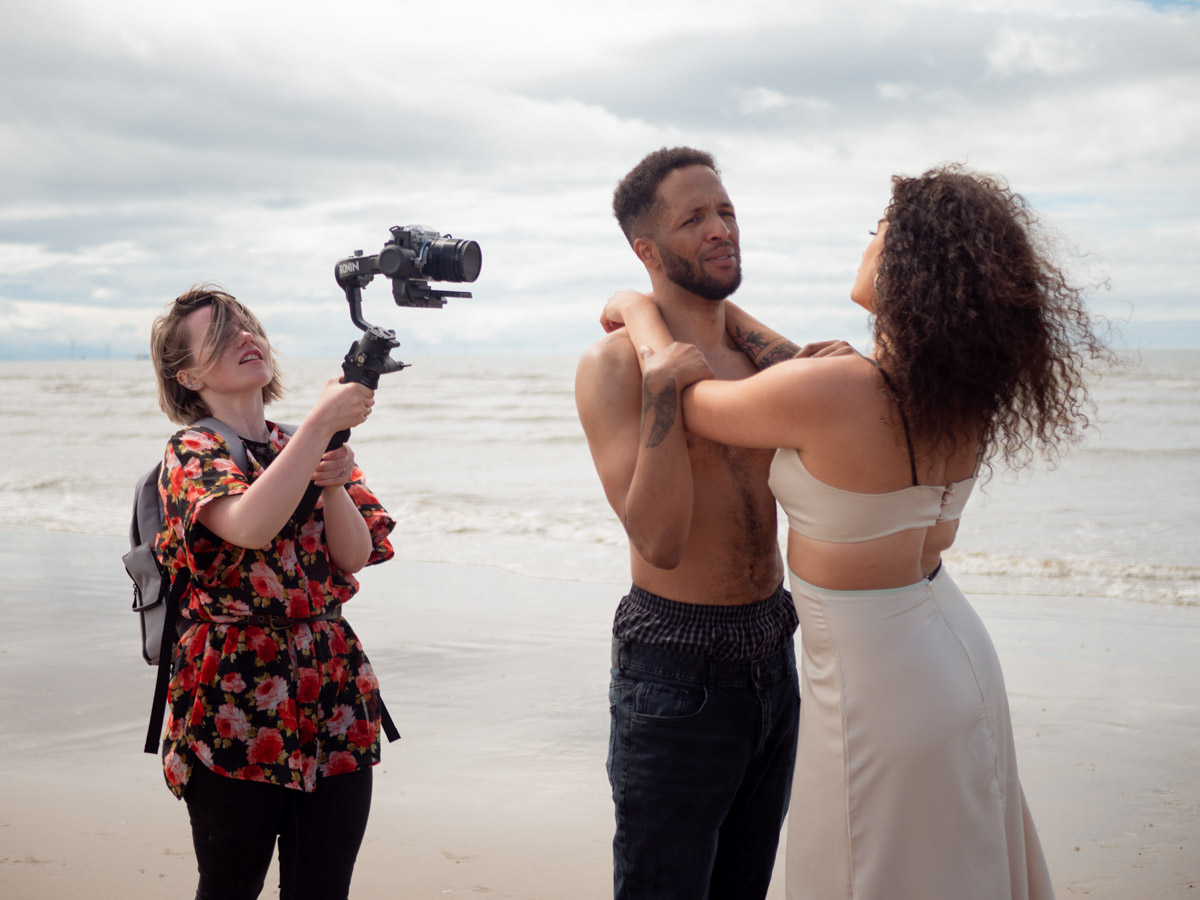 I'm a bit of a control freak when it comes to planning and preparation… However thanks to all the planning we knew exactly WHAT and HOW we wanted the video filmed way before we even arrived to the set. 
On the day of Gaby K "Like You Should" music video filming we arrived to the location at 12:00; by the time we set everything up and propped it with DIY sand bags (plastic lunch bags filled with sand) it was about 13:00. I had the shot list in my pocked as we filmed, checking how we got through every single shot we planned. We finished 16:30 as we needed to pack and head back to the car.
As a result within 3.5-4 hours we managed to film the whole music video (every single shot on the shot list as well as a few freestyle 'on-the-spot' takes just because the lighting was great, or we found an unexpected cool spot.
BTS photos by Veronika J Photography
Dancer & Actor: Nathan Lafayette
Key takeaway tips for filming a professional music video: 
Plan for everything but stay flexible. It's life, anything can happen during filming that can affect plans (weather at the very minimum)
Have a shot list. It so easy to get carried away as a visual content creator and get stuck in a single setting when it looks and films perfectly. A shot list will be a reminder of all the things and scenes to do (just like a To Do list!) 
Don't forget B-Roll. Details, really help put the story together and make it complete. 
Don't underestimate having an extra helping hand on location… Having an assistant on the set can save time and frustration if something does go wrong. 
This is all for this week's blog! I hope you enjoyed it, and if you're looking for a professional videographer in Birmingham, England  for your upcoming music video or other creative film/video project, get in touch!