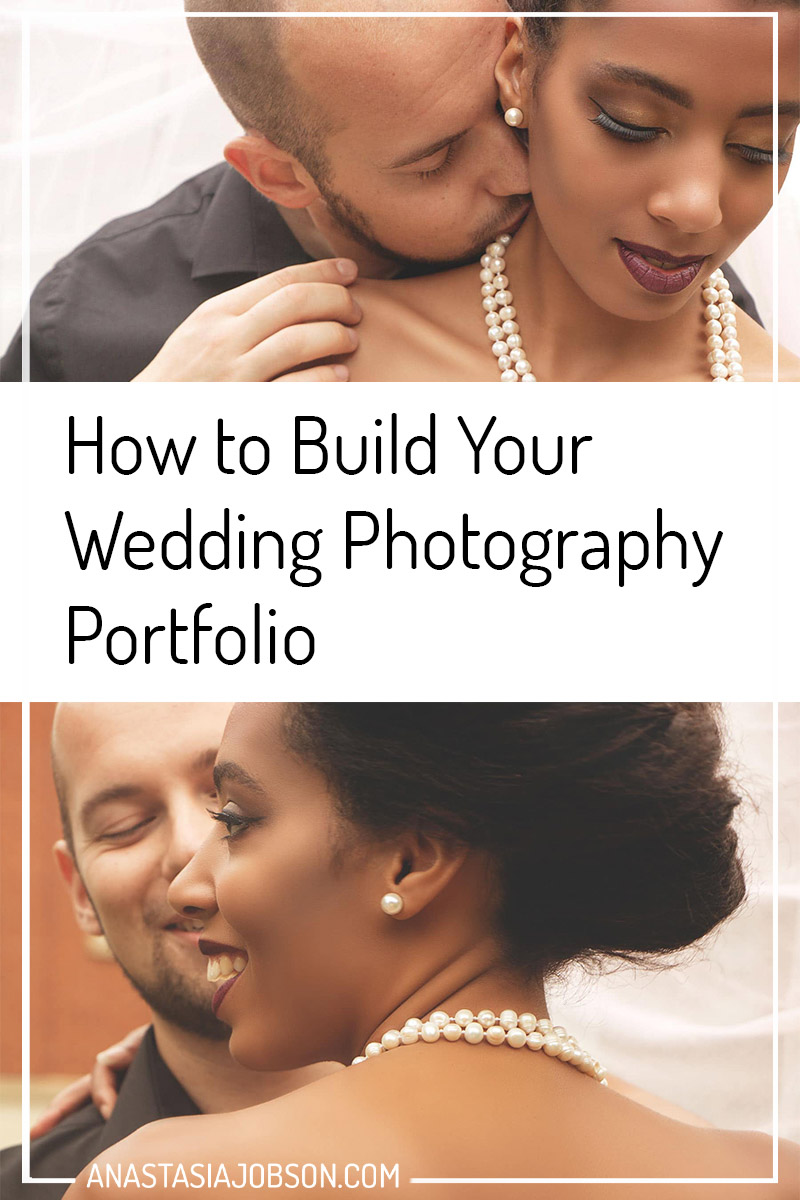 Build Your Wedding Photography Portfolio: Practical Approach
Let me guess… You want to shoot weddings but you don't know where to start, right? Creating a portfolio should be the number one task is your to do list. You want to be able to show your prospects your skill, creativity and high quality in your work, and also prove you can deliver beautiful images of their special day. We all started somewhere… So let's talk about a practical approach to building your wedding photography portfolio!
It's not easy starting build portfolio from scratch: finding clients, even models when you don't have any examples of work to show. So, why not to ask your friend to model for you? Today I will share with you my experience of wedding portfolio building by shooting with my friend.
Build Your Wedding Photography Portfolio From Scratch
Ask your friend to model for you!
My friend's name is Veronika, and she's a wedding photographer . Long story short, after seeing Veronika's wedding and elopement work, I felt so inspired to do it too! Copycat, I know!
But to get into the industry you need to have something to show to your prospects, right? So I felt an urge to organise a styled bridal photoshoot to get hands on experience framing the images, directing couples and the most obvious one, to build my wedding portfolio. My attempts to find models who would like a mock wedding photoshoot were unsuccessful, and little frustration hit me for a few hours. But you know what, that's when I had this amazing idea!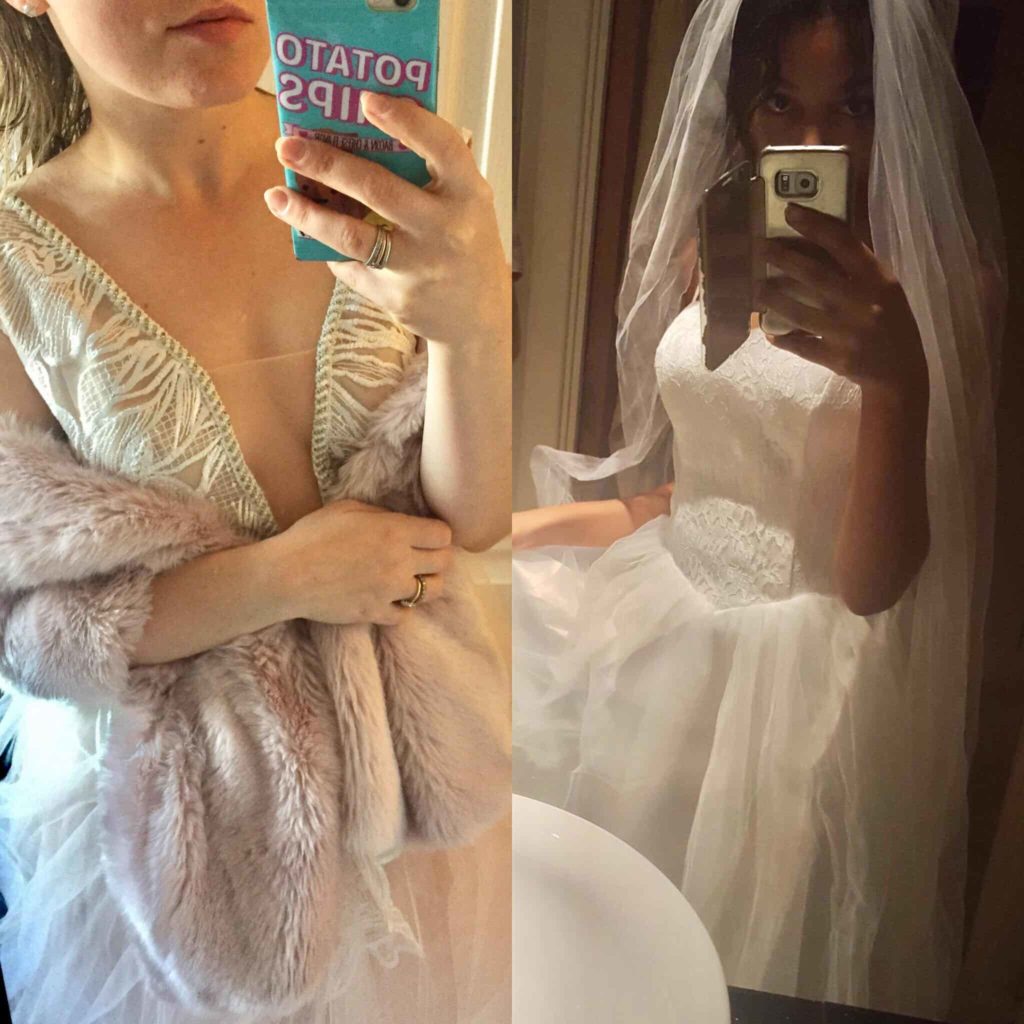 Veronika has a boyfriend. She also has a cool wedding dress which she bought to style her own photos (only £17!!). The dots started to connect in my head… I also have my wedding dress I wore 1.5 years ago and my husband who doesn't mind posing. "This is it!" I thought. I will take photos of Veronika posing with her boyfriend as newlyweds, and Veronika will capture me and Ste posing as bride and groom again. The idea felt so weird at first, but what the heck! Veronika loved it, so we got into planning it straight away! Within just a week we found a day that works for all of us and we got into planning!
On the day of the Shoot
The day we planned our wedding portfolio building photoshoot the weather only made us hope for the best.
When my team arrived to Lichfield (12:43), Veronika and Ely (Eleonora Manzi, amazing make up and hair stylist), it was pouring rain which continued through our location scouting (13:15). But I kept telling myself we'll be lucky. We went inside thinking of how we can carry on with the shoot if the weather doesn't get any better. With 3 creatives in one room ideas started to pour in: indoor studio portraits, posing with umbrella, dancing in the rain.. and so on.
With a back up plans ready, we decided not to waste any more time hoping and praying, but to get ready for action. Ely did such an amazing job with my make up and hair that I felt ready to get married all over again! She also turned Veronika into a stunning retro bride, I couldn't wait to start taking photos of her!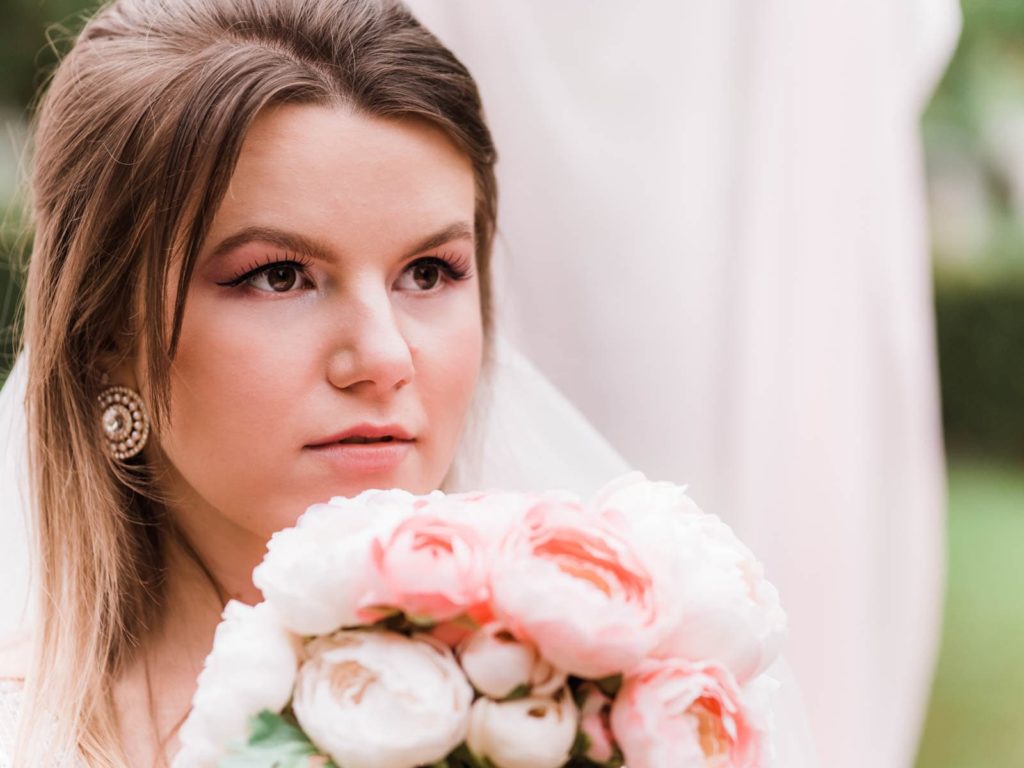 By the time we were able to start shooting it was 17:00, sunset was 19:06, so we only had two hours to get portfolio worthy images for both of us as well as to pose as happy brides. You can imagine the rush and all the stress, but as they say, 'deadline is a lifeline' that's how I felt about this day. Limited by a very short period of time we had to produce the best photos we could, and we did!
Stressful but fun, we swapped the roles every now and then (putting the wedding gown on and off). Veronika and I, we pick up each other's ideas and kept building on them. As a result, double creativity and more variety in the photos! Isn't it amazing?
And then we SWAPPED…
Wedding photography portfolio building: LESSONS LEARNT
PLANNING IN ADVANCE is good (over-planning is even better, plan B, plan C etc…)
EXPERT ON BOARD is so important! (I cannot imagine not having Ely there during the photoshoot, as our hair styles and make up needed a quick fix)
Ask your partner to be a PHOTO ASSISTANT & second shooter (believe me, it is hard to juggle everything, especially wearing a wedding dress and heels. DELEGATE!)
SUNSET PHOTOS: You only have minutes while the sun is about to hide behind the horizon to get the best light, be prepared in advance. In our case sunset was 19:06, and 19:20 it was already dark and cold.
BE BATIENT. A miserable rainy day can turn into one the most beautiful sunsets in the evening. Just act and hope for the best!