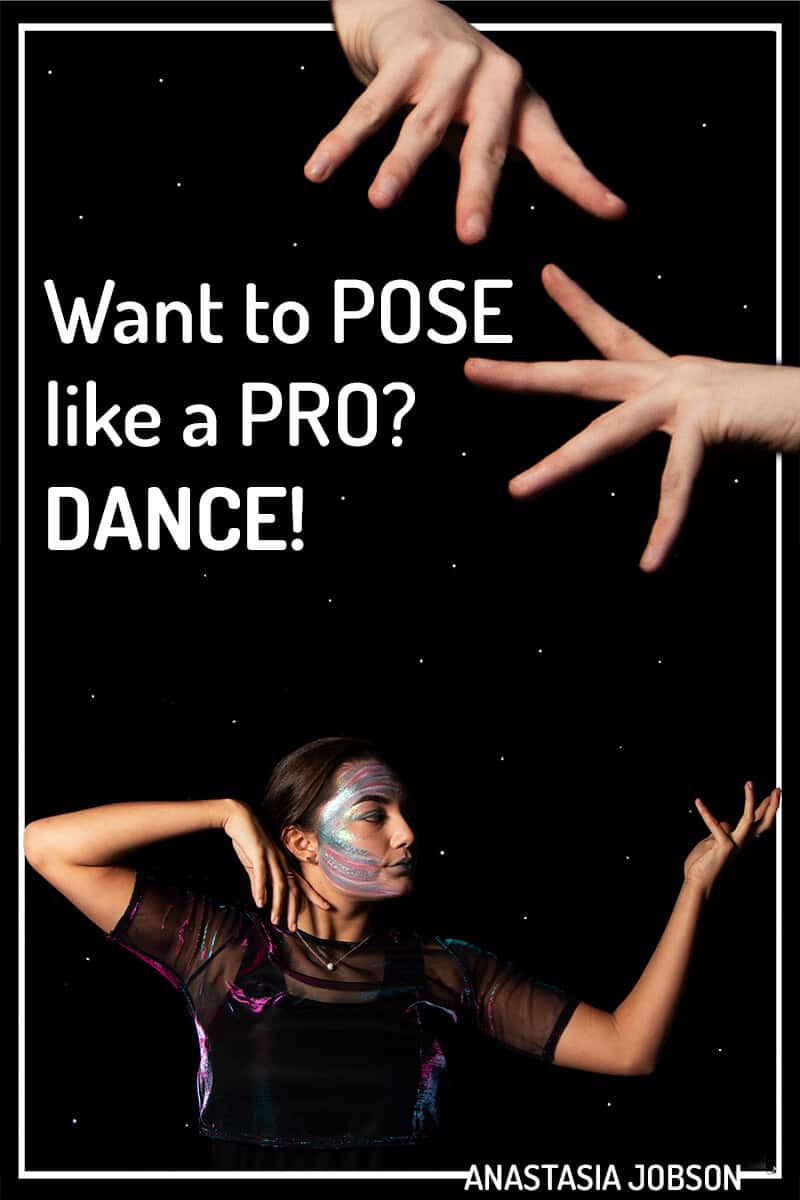 Want to Pose Like a PRO? DANCE!
Do you feel like POSING is not something you're particularly good at? But you DO want to look your best  and brim with confidence every time a camera is pointed at you, right?
But HOW…
The answer is short and sweet: Try VOGUE! Not the magazine, but the dance style…
 WHAT IS IT (and why you should bother)
VOGUE dance, or VOGUING is a dance style originated in 1980s New York. It's an extravagant mix of dance technique as well as posing. "Strike a Pose," Madonna was preaching through the 90s.
Named after the fashion magazine, VOGUE, voguing is a fashion-runway performance originally showcasing cross-gender Harlem Drag Queens. They were striving to resemble top-models in New York, like Christie Brinkley, and Maud Adams. During their performance, the dancers illustrated how they dressed, did their hair, and put on their makeup, all with sophisticated poses. This simple imitation of the fashion models from a famous magazine ultimately inspired the name of a newly born dance style.
You're probably thinking, "oh no, I can't dance…" I want you to stop right there!
Leave all these excuses for skipping the gym [LOL]. And remember: VOGUING, or let's refer to it as POSING, is a SKILL, and it can be learnt.
HOW TO:
STEP 1: Head on to Youtube and type Vogue dance tutorial… It will give you loads of content!
STEP 2: Get inspired by all those extravagant dancers radiating passion and attitude.
STEP 3: Then go to the mirror, play some of your favourite upbeat tunes… and strike a pose! It's that easy!
For more posing inspiration flick through a VOGUE magazine and try a few of those edgy poses, why not! A great  alternative is to research Voguing dance open classes in your area, that would be even better! Give it a go!
Remember, it's all about the attitude. With each move/pose you do, make sure it would look great on the photo. Remember, you're on the fashion runway, and all eyes are on you.
Here's a great exercise: hold every pose you strike for a few seconds and check if it looks good by looking in the mirror. Fix lines, your posture, and do any small changes that will really make a difference in making you look amazing. Make a note of these poses for your next photoshoot and you will see!
TRY IT! I promise, you will feel better about yourself, your posture will improve straight away as well as your overall confidence! Isn't it amazing!? 
Do you know whats the best thing? Muscle memory!  Your body will remember the poses you practice and you will strike them without even thinking!
WHY YOU SHOULD GIVE IT A GO
Here are only a few (out of many!) positive outcomes from giving Voguing a go:
Boost of CONFIDENCE. It's very empowering! Your posture, your mood will level up.
BODY AWARENESS. By looking at yourself in the mirror for a little while you will get to know your body more. You will know exactly what type of poses looks good on you, and what types of bends and twists you should probably avoid.
MOVES for the next night out! As well as normal memory, you also have a muscle memory, which means if you practice a couple of moves/poses at home, your body will remember it. So later, when you're in the middle of a dance floor you may strike the same poses you've practiced without even thinking.
A VARIETY OF POSING IDEAS for the next time you're in front of the camera!
So, NOW WHAT?!
Get inspired!
Check out a few examples of voguing in media for some context as well as inspiration:
Madonna's "Vogue" (1990) has ultimately injected the underground Harlem dance subculture into the mainstream of popular culture through MTV
"Paris is Burning" (1991), a documentary film by Jennie Livingston, is like a time machine, it will take you to the 1980s drag world and its authentic ball scene in New York City. (Available on Netflix)
Kazaky (The Cossacks). Ukrainian boyband who incorporate a lot of voguing choreography in their music videos.
Dashaun Wesley. Internationally recognised Voguing teacher and performer.  (video/link)
DANCE like no one's watching, POSE like no one dares!