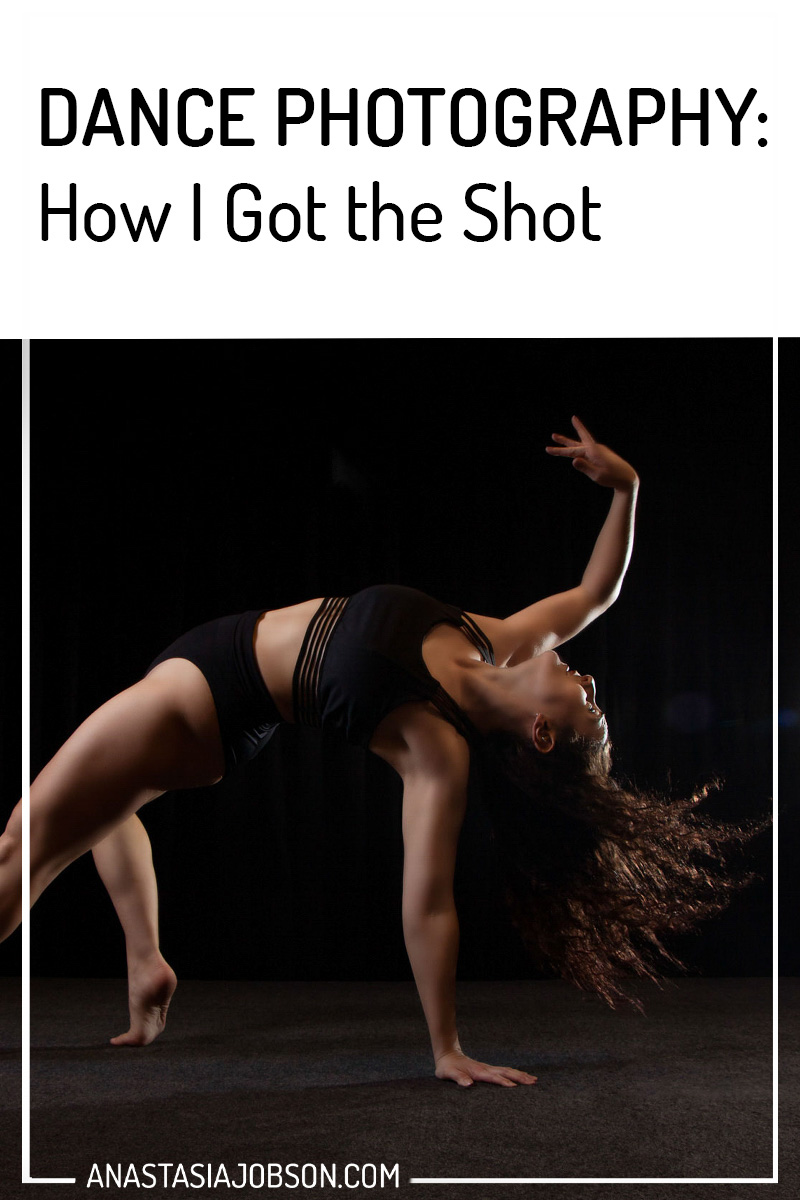 Dance Photography: How I Got the Shot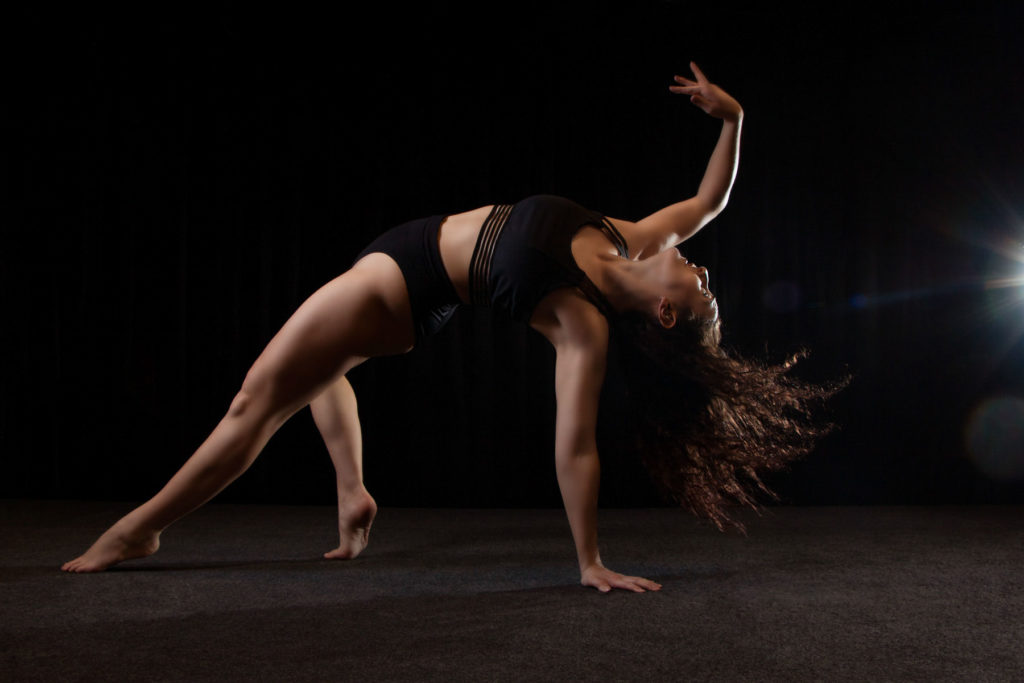 I often get asked about how some of my dance photography images are done, so today let's break down this image of an incredible dancer Jessica.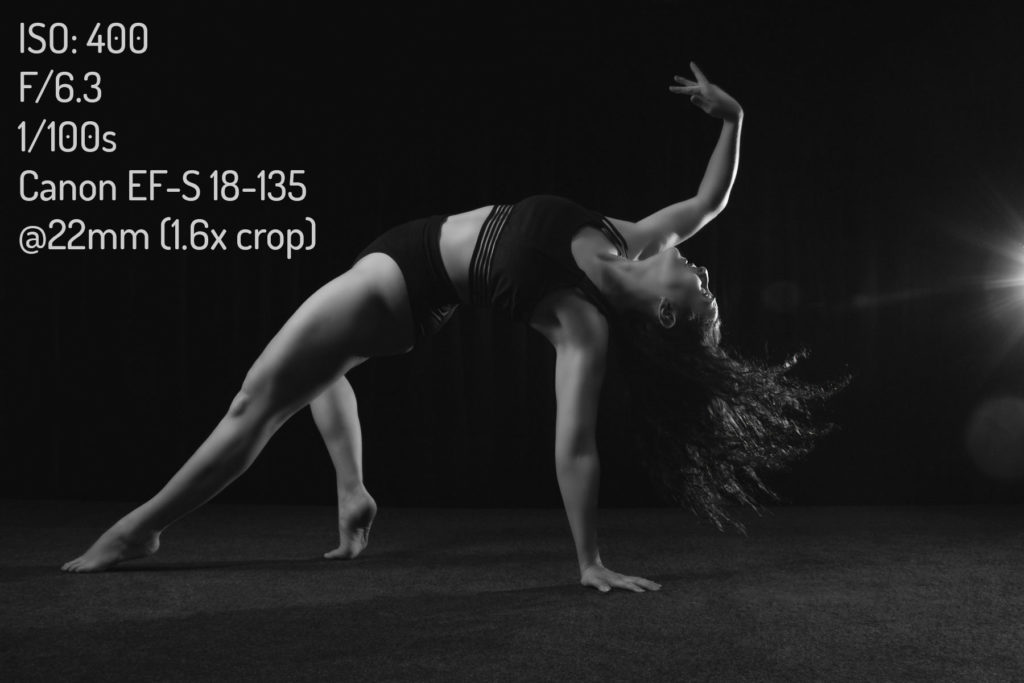 A large space is essential when capturing explosive movement, hence we did the photoshoot in a large hall.
When you are using your own light setup, be mindful of other light sources (sun coming through the window, interior lighting, etc.) interfering with your ideal white balance.
For this photo I had a shutter speed of 1/100s which is generally not enough to get a crisp action-shot. However, when using flash for dance and photos incorporating motion, you can get away with a lower shutter speed; the flash freezes the movement. You can get consistently sharp dance photos even at 1/30s shutter speed if you use a flash. (LESSON – USE A DAMN FLASH!).
The Lighting:
60x60cm softbox with a grid on the left
Bare flash gun on the right pointing directly at the model
See the diagram below: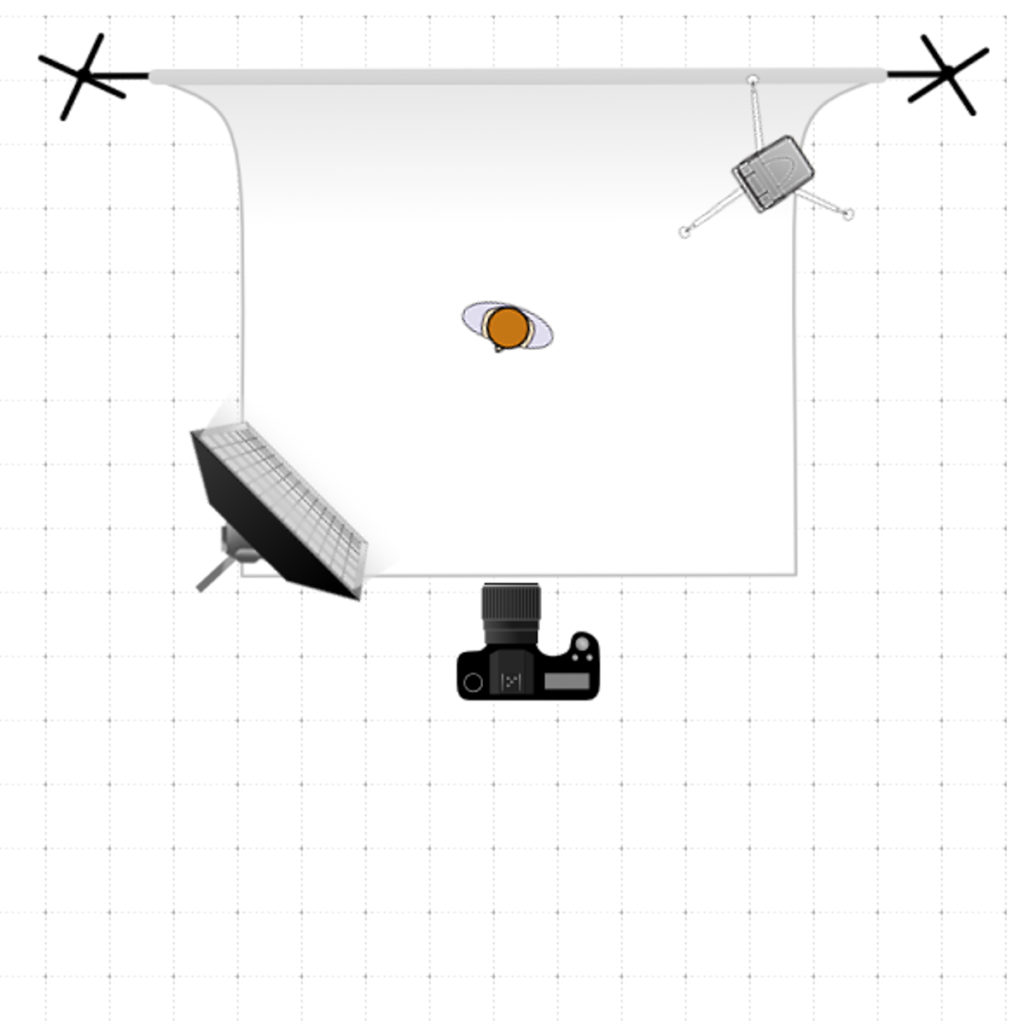 And here is how the set up looked in real life: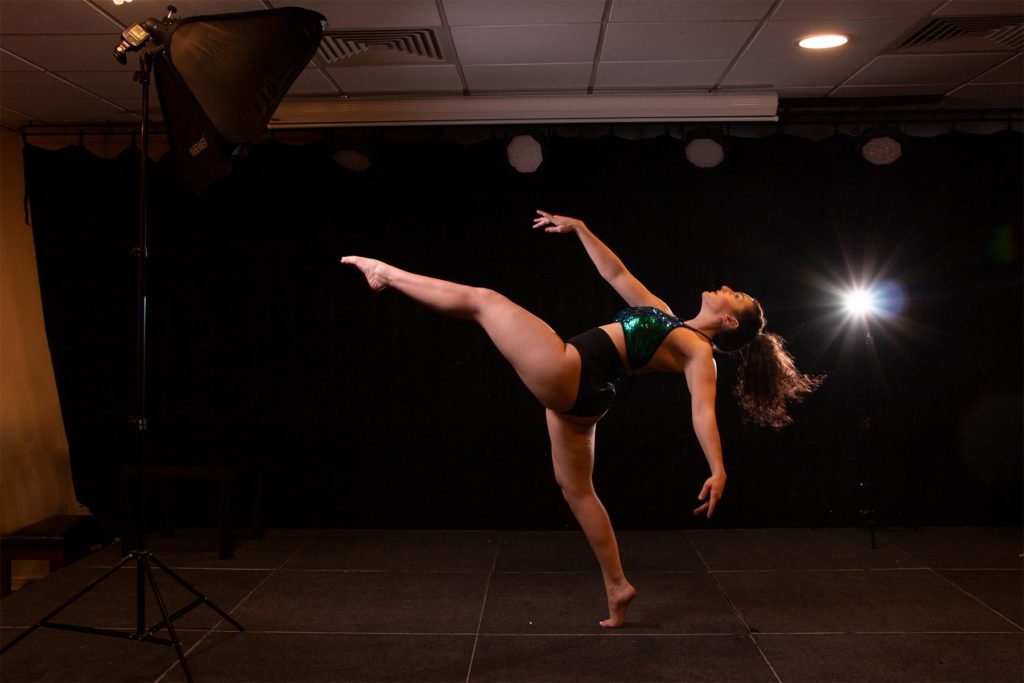 To create the effect of light beaming from your flash, you can simply lower your aperture (higher F-stop), which means the depth of field will be deeper and a larger area in front, and behind the subject will be if focus.
Conversely, higher aperture will blur the light leak into a big white flair.
I love lens flair! I feel it creates a dreamy tone to my photos. If you like this style too, here's how to do it: take the hood off the lens, and shoot against the light. It's that simple.
Finally, we decided to add a little motion to this stationary dance pose by flicking Jessica's hair back. By doing this, the pose appears genuinely dynamic and believable, removing any hint of would-be awkwadness.
This is it for this week's blog. I hope you learnt something new today. Learn more about dance photography in my other blog post HOW TO PHOTOGRAPH DANCE. And I'll speak to you soon!