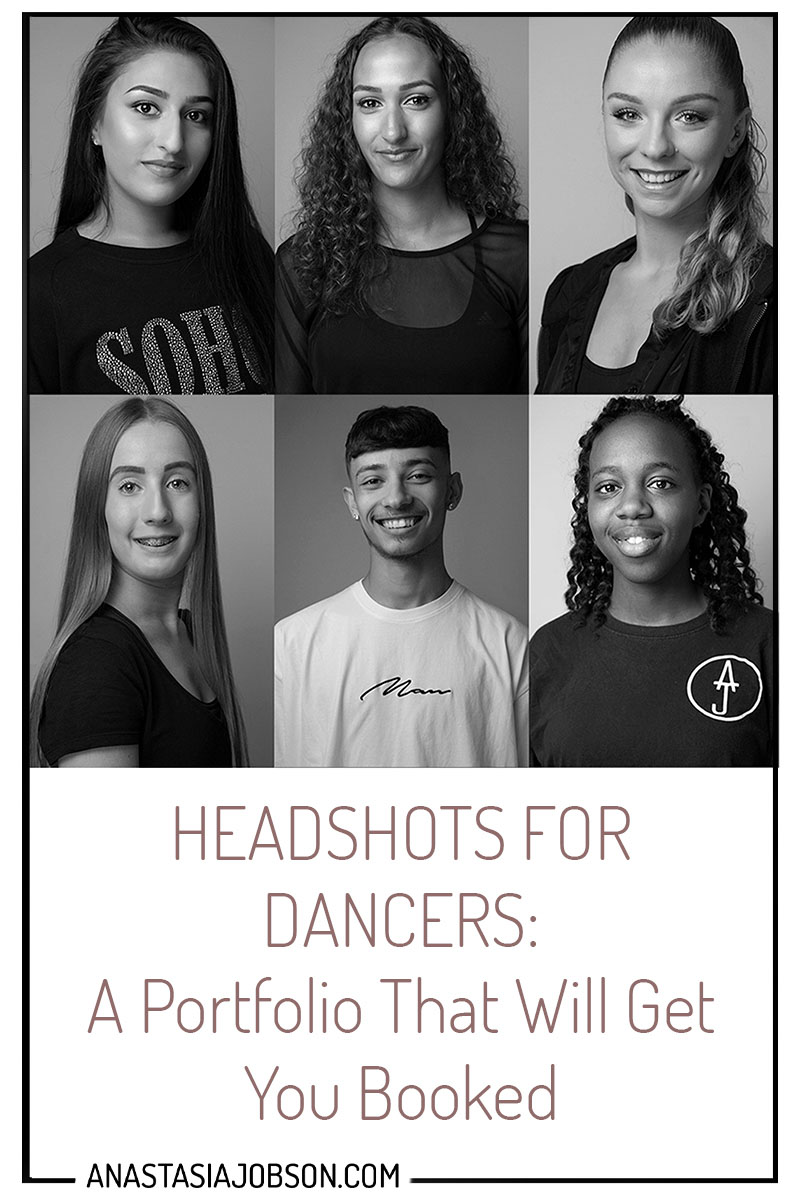 HEADSHOTS FOR DANCERS: A Portfolio That Will Get You Booked
Are you a student at a performing school, freelance dancer or actor? Have you been wondering what the secret sauce for getting more jobs is?
Great HEADSHOTS. It's so simple! Yet so many performers neglect this crucial element to take their image to a more professional level. Because you're here reading this post, you're probably aware that great shots in your dance/acting portfolio are a game changer when it comes to auditions and castings. Let's discuss what is it that makes perfect headshots for dancers and performers!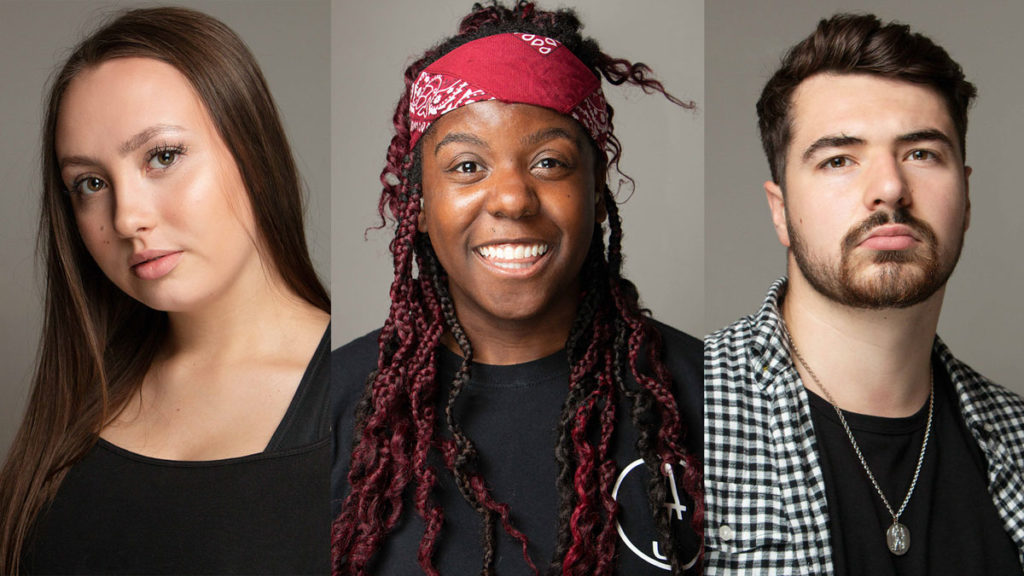 Headshots for dancers – Ingredients of a perfect portfolio image:
A PERFECT HEADSHOT COMMUNICATES YOUR PERSONALITY AND WHAT YOU BRING
Think about YOU for a minute. Think of how unique YOU and YOUR STYLE are. That is the essence of a perfect headshot. It should capture your charm and personality whilst still looking genuine. If it's just a 'nice' photo of you, and it doesn't convey who you really are, that's not a great portfolio image. And let's be honest, it won't land you a dream performing job.
REALNESS/NATURAL LOOK
During your headshot session the focus will be on your face, so try to avoid distracting jewellery or excessive makeup. The casting team needs to be able to envision you when looking at your photo. Your headshot is the only physical reminder of you after your audition.
Keep it natural! Casting directors want to see the REAL YOU in order to imagine you in a range of roles. The more authentic the image is, the more your chances are of getting the job.
Do poses that feel good, it will keep your expressions natural and you will feel more relaxed in general which is very important for a overall authenticity of your headshot. While striking dramatic poses and theatrical expressions can be good for a performance shot, they won't do you any good for a commercial headshot. Check out photo posing tips from a vogue dancer for some inspiration.
Also, it can be very tempting to ask your photographer to photoshop out every single freckle or mole from your face, but please don't. Heavy retouch will just make you look artificial. You need to look like you, otherwise the sincerity of the photograph is lost.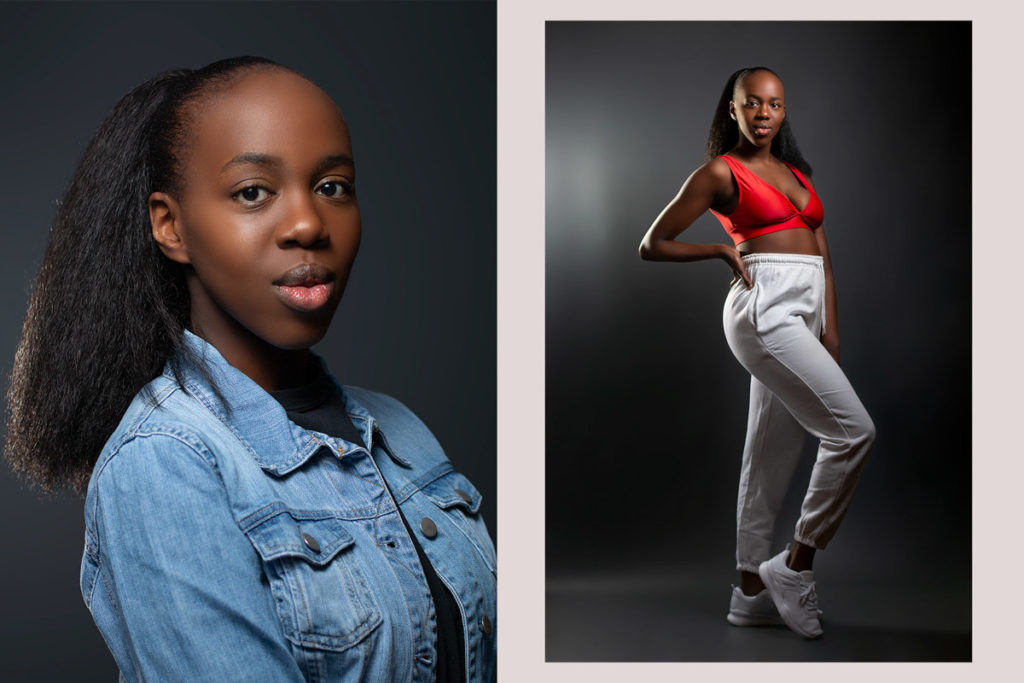 VARIETY OF LOOKS
If you want to book a wide range of dance gigs, you need to have a variety of looks. Simple! A clean commercial shot, an edgy performance image, a fitness and a theatrical shot – a range in your headshots will open more doors for opportunities. At the very least you would want to have 2 images: a clean COMMERCIAL HEADSHOT and a FULL-BODY (non-dance) PORTRAIT.
When you are changing your looks, don't just switch up your outfits – work on intention and a general feeling of your images. Colours, backgrounds, lighting, and mood – all these components help evoke feelings.
WHAT TO WEAR
Choose form-fitting outfits that compliment your figure. Make sure that the outfits you're after look great in camera. Sometimes what looks good in real life doesn't work the same way in photos. It can be helpful to speak to fellow performers or industry professionals for advice. Also, try to keep clear of big brand logos in your outfit, stay neutral and you'll appeal to more companies. Have a look at what to wear for a dance photoshoot for a more in-depth guide on what to wear for your upcoming dance portfolio session if you need more tips.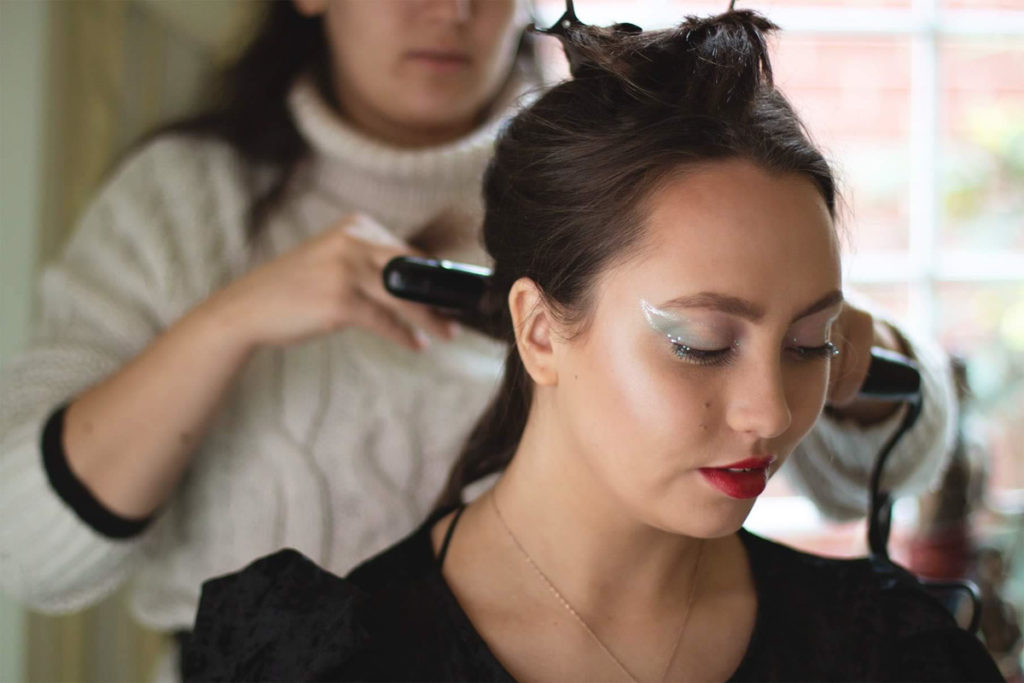 HAIR and MAKE-UP
Don't forget about these. When it comes to headshots your hair and make-up are as crucial as what you're wearing. If your budget allows you, hire a professional to help you look your very best. I interviewed a professional MUA to share her knowledge and give you some great tips on make-up for a photoshoot, check it out.
 
HAIR: It's always good to have a few options depending on a gig you're going to apply for. Consider having your headshots with both, an up-do as well as hair down option. Here are some DIY photoshoot-ready hair tips from a Pro hair stylist.
 
MAKE-UP: Earlier we spoke about a natural look being the BEST option for headshots, however, for your performance/movement shot change it up to make it more visible. Think stage make-up: when you perform, you are generally quite far from the audience, but they still should be able to see your facial expressions. Same applies to movement images. Your face is not the main focus in the frame but should still be visible. Try not to go over the top with make-up, as the casting directors still need to recognise you. Just make sure your features are clear and visible enough in your dance portrait.
Headshots for Dancers: KNOW YOUR GOALS
What jobs do you wish to get booked for? Is it a music video, an ad campaign or a theatre play? Do your research in advance and come to your photoshoot with a clear vision of how your dance portfolio should look like. You need to be certain on what kind of shots you're going to need for specific jobs.

So now, when you're ready with the knowledge of WHAT you need for your DREAM job, work as a team with your photographer. Ask for an advice on your hair/makeup for your dance headshots or if the pose you're trying to hold is flattering enough. Team work leads to great images! Believe me.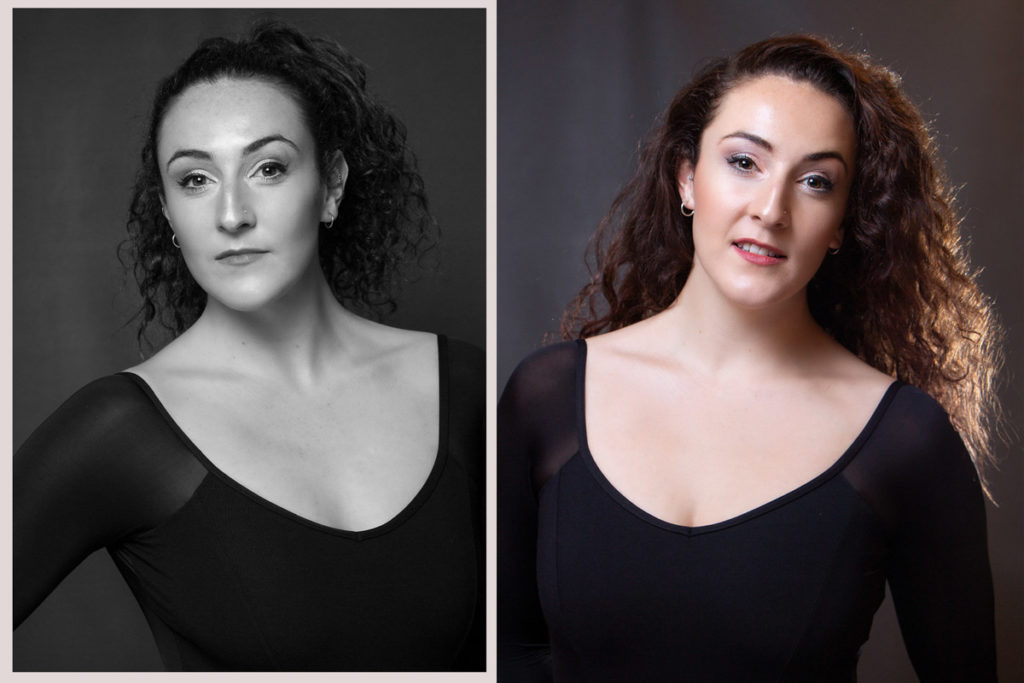 INVEST
You don't have to spend a fortune on your headshots, but if you want to be taken seriously you need to invest in your professional image. Headshots for dancers can range from about £100 to whopping £400 depending on your wishes as well as location in the U.K.
BE PREPARED
That's the last stage of your preparation. Whoohoo! Now you know the big WHY for doing all this. At this point your job is to make sure you look your very best on the day of the photoshoot.

As simple as it sounds, take care of your skin, your hair. Good night sleep before the shoot is crucial. Don't forget about food before the spotlight, but keep it healthy and light. You don't want to feel bloated or weak in front of the camera, so try to find the balance. Learn more about beauty photoshoot prep and how to look your best for your upcoming photo session.
Lastly, MAKE SURE YOU'RE HAPPY with the results you see. If there's something you're not entirely happy with, SAY IT! Don't be shy, be vocal about your opinion.
IT'S YOUR TIME, IT'S YOUR MONEY, AND IT'S YOUR PROFESSIONAL IMAGE!
Update your dance headshots regularly, once every year or two. I would recommend refreshing your portfolio in case you change dramatically (dye your hair, lose/gain weight). Simply make sure your current portfolio images look like you.
Are you looking for a Birmingham U.K. or West Midlands headshot photographer? Email me to book your dance portfolio or headshots session. Prices start from £99, and we can put all of the above to action!