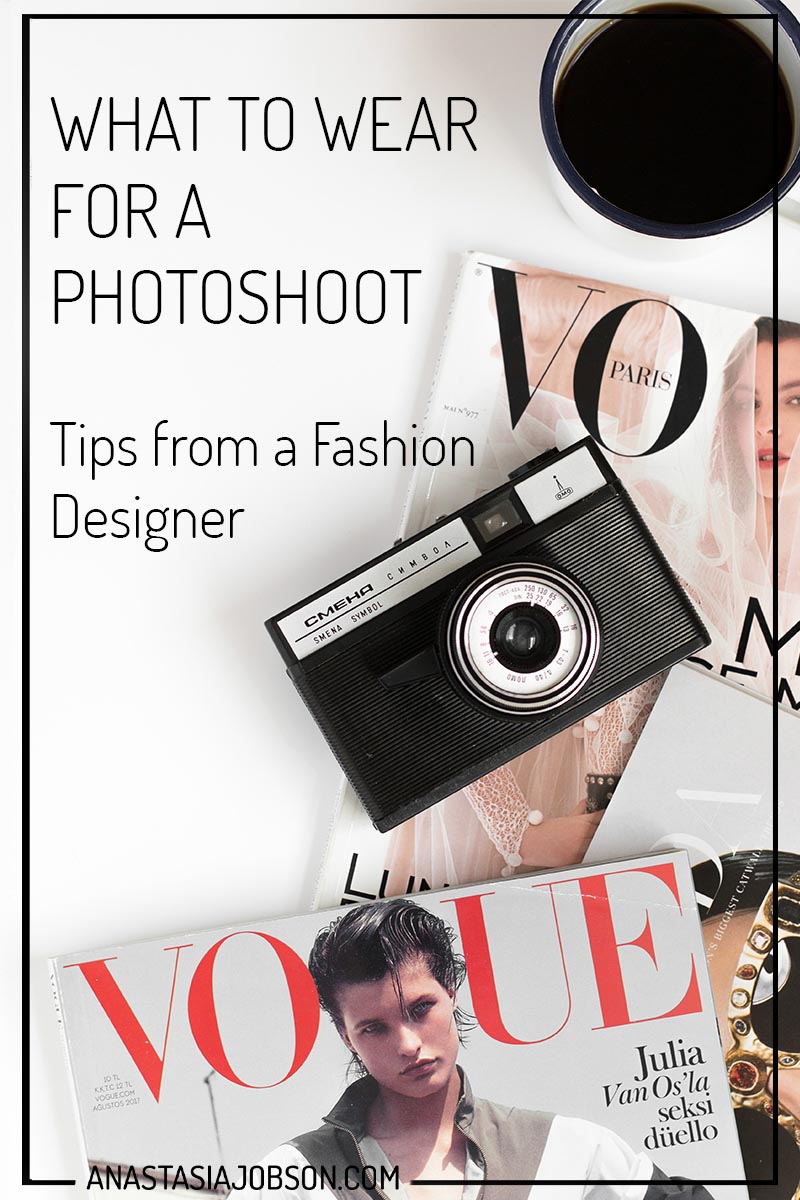 What to Wear for a photoshoot: Tips from a fashion designer
"What to wear?" It's the most common dilemma we have on a regular basis. Though choosing your clothes for photoshoot is a little bit more challenging… We all want to look taller, slimmer, and more beautiful especially when it comes to photos. So today I've teamed up with a fashion designer Kashane Swaby to help you choose what to wear for an upcoming photoshoot wisely.
If you are planning a dance photoshoot and need help choosing your outfits, feel free to check out my previous blog HERE.
Let's go!
Kashane Swaby is a creative director and founder of Kashane Swaby ltd, a Birmingham U.K. based fashion house. They specialise in women's wear including bridal gowns, prom season and bespoke orders for any special occasions. "We make your specific look come to life, that's what we are here for."
WHAT TO WEAR FOR A PHOTOSHOOT: Tips from a Fashion Designer
KNOW YOUR BODY
First thing's first, before shopping for new styles and cuts you haven't tried before you need to know your body. Way too often we fall in love dresses and outfits worn by supermodels on the covers of magazines and fashion campaigns without even considering that these outfits might not fit our body types… And then we end up with a gorgeous fashion piece ordered online that does not fit.
"People first need to understand their bodies" says Kashane. We need to get real about what suits and what doesn't. "Accept that you look beautiful in what works for you. It's okay, not everything works for people, even if they are slim."
HOW TO CHOOSE CLOTHES
Planning what to wear for a portfolio photoshoot you want to make sure you look and feel your very best in each outfit. When you are doing a photoshoot to build on yourself, Kashane advices try to "choose pieces that are not far from who you are, but you are still who you are in these pieces."
"Start with your local high street to see what you like, what cuts you're into, what fits your body," Kashane advices, "then you can start sourcing from there." Also, if you know a fashion designer ask them for advice on what would suit your body.
Comfort
Comfort is essential. Choose outfits and dresses that you feeling comfortable wearing and moving in. The last thing you would want is to wear a beautiful gown and being limited to only a handful of poses in it. (I've been there and photographed that!) If your outfit is a bit restricting, try it on BEFORE your photoshoot to experiment with the range of movement are are able to do in it. Maybe try some poses in front of the mirror and make a mental note of poses that work.
Versatility
Show versatility. Different types of outfits will show a different side of yourself – don't just go for 3 pairs of trousers and 3 similar style tops of different colours. Go for completely distinctive looks. "You can always be a little bit daring – try things that possibly no one will see you wearing in day-to-day life," says Kashane. "For example I always wanted to go to town dressed in a full blown ballroom gown, but I haven't tried it yet."
An image says a thousand words. Your outfit, your pose, your emotion: It all tells a story about you. Complete all these pieces of the puzzle and tell your story with every single image. "Tell the viewers who you are without having to meet them."
HOW MANY LOOKS
If it's possible, Kashane recommends to have 5 distinctive looks up your sleeve ready for a photoshoot. "You don't want to bring too much and just have endless images. It's not about the quantity of images but the quality behind them. If you can split it in half and make sure you've got the right content that you can use – it makes more sense."
You need to remember – the more outfits you bring for your photoshoot, the more time it will take you to change between them. Therefore, the less time you will have to actually pose in them and have your photos taken.
Kashane recommends to sit down and plan your looks. Plan each look and allocate certain amount of time of the shoot for it. "Once you have a plan you cannot fail," says Kashane. "If you have a time schedule, make sure everything is on time. "The more (outfits) you have, the more you will rush and have images that you don't need. Also, there's pressure on the photographer. You don't want to work under pressure: you want your work to come forward." If you have a wide range of outfits (let's say you're a fashion influencer), you can always book another shoot.
Every fashion look is a character. Just like an actor trying different roles, you are trying on a new personality/attitude/mood. It takes time to really feel the character and own every outfit.
If you're doing a location photoshoot, be prepared for any changes in the weather. "You don't want to bring all your beautiful gowns and then rain destroys them". Make sure you're prepared for anything when shooting outdoors (British people will understand).
COLORS
Black is a go-to. "All the things you're trying to hide – black will hide it for you," Kashane advices. "White brings out everything. Even though it's not a colour per say, it's quite in your face."
Again, it goes back to your body type and knowing what works for you and what doesn't – "if you're small (petite) you can get away with pretty much anything." You can experiment and play with colours as much as you want.
If you have bigger bust or hips, you can mix any colour with black. For example, if you have bigger hips – wear black on lower half of your body; if you are more top-heavy – wear black on the top. "This way you can control visually what people see in photos," Kashane explains. "You're still staying on trend but not highlighting areas you don't want people to see."
NECKLINES
There are so many different necklines when it comes to tops and dresses! But you know this feeling when something is off with a neckline when you see it… Let's talk about 'why'.
If you have a short neck, avoid 'turtle neck' or a round neckline close to your neck. "The moment you have a neckline closer to your neck – you have no neck." Try off-shoulder tops or sheer 'turtle neck' tops/dresses. With a sheer material you can still see the skin, which balances out your proportion.
V-cut cleavage makes your neck visually longer. The size of a cleavage plunge is important – the deeper the cleavage is the longer your neck will appear. Make sure to keep everything in proportion. If you have a longer neck, a deep cleavage will make your neck look even longer.
SHAPE YOUR BODY
Depending on the cut of an outfit you can make yourself appear smaller and shape your body towards a look you want. To get an 'hourglass' shape – Kashane recommends going for a skater skirt or a bodycon skirt combined with a vest or a crop top. "If you have something that highlights the waist area it will give you a tiny Instagram waist look."
To disguise or hide your tummy, again, choose a skater skirt. It falls free, and you can't see anything underneath the waistline – can't see 'love handles', hips. You can also choose palazzo trousers with a thick waistband. A thick band will accentuate the waist by flattening and holding it in.
BUY OR HIRE?
If you are a model building a portfolio, you don't necessarily have funds to buy outfits specifically for a photoshoot. You can rent, it will make it a bit cheaper and "you can use the money to push your career instead of being left with clothes."
Ask yourself, "would I wear it again?" If you know that you will be wearing it, it's fine "unless it's just sitting in your wardrobe collecting dust."
A local designer or a shop where you can source clothes can help you and match gowns or outfits with your vision. When shopping on your own, it's hard to understand how to put it all together and get the look that you want. "If you can go to someone who's an expert, you will have a better chance to understand how to get the look you are after," says Kashane.
"You are beautifully made. Every part about you is perfect. And there's always somebody there dying to have that body that you have. There's always somebody thinking: I wish I looked like her. But for yourself you have that insecurity. I always just say try also building self-esteem and body-confidence. And if you can work on your inner self and accepting and loving you, then what you wear – you will be stunning and your ill be so so happy in it"

– Kashane Swaby
This week's blog is based on Instagram Live talk with Kashane, the full video is available HERE.
Check out Kashane Swaby on Instagram and Facebook. You can visit her showroom at 14 The Square, 111 Broadstreet, Birmingham B15 1AS, and contact her via mobile: 07545501267, or email: info@kashaneswaby.com
Speak soon!