Selfie to Success: Personal Branding Photography Ideas to Showcase Your Expertise
Are you ready to take your business to the next level by harnessing the power of branding photography? In this blog post, we'll explore personal branding photography ideas that will help you showcase your expertise, captivate your audience, and build trust. Let's get to it!
The Power of Visual Storytelling
When I mention personal branding, it's not just about taking pretty photos. It's about telling a story – a story that engages your audience and creates a lasting impression. Visual storytelling allows you to convey your professional capabilities, build trust, and connect with your target audience.
Personal Branding Photography Ideas to show you as an expert in your field
To effectively showcase your expertise and skills, check out these personal branding photography ideas.
First, document your own work in action. Whether you're a personal trainer, an artist, or an actor, show yourself doing what you do best. These action shots not only demonstrate your skills but also give your audience (and potential clients) insight into your work process.
As a professional photographer, I once worked with a talented jewellery designer. We wanted to capture the intricate details and craftsmanship of her pieces. So, we organized a photoshoot where she was shown delicately creating a beautiful necklace. The resulting images not only showcased her expertise but also added a human touch to her brand.
Are you struggling to come up social media post ideas? Learn about my top 5 Content Ideas for Service-Based Businesses.
Captivating Visual Techniques for Branding Photography:
In order to create effective personal branding photography, it's important to pay attention to visual techniques that enhance your photos. Composition, lighting, and finding the right angles can make a significant difference in the overall professionalism of your images. Experiment with different setups and find what works best for your brand (of course, you're welcome to get in touch should you need professional advice!)
For example, if you're a fitness coach, you might consider capturing dynamic shots of yourself guiding clients through exercises. Use natural lighting to emphasize the energy and positivity of the workout session. Find a flattering angle that not only shows you and your client in the best light – but creates a clear view of your face/body whilst you're explaining a technique. These visual techniques will not only showcase your expertise but also inspire potential clients to join your fitness plans.
Engaging Your Audience and Building Trust:
To build trust and connect with your audience, incorporate storytelling elements into your personal branding photography. Share personal insights and narratives that demonstrate your journey, challenges, and success. This shows your brand in a more relatable and vulnerable light, which will makes it more genuine to your audience.
I once worked with a life coach who wanted to establish a strong connection with her clients. We decided to include personal stories in her personal branding photography. We captured images of her coaching sessions, but we also incorporated shots of her engaging in activities that brought her joy and personal growth. By sharing her own journey and experiences, she created a sense of authenticity and trust with her audience.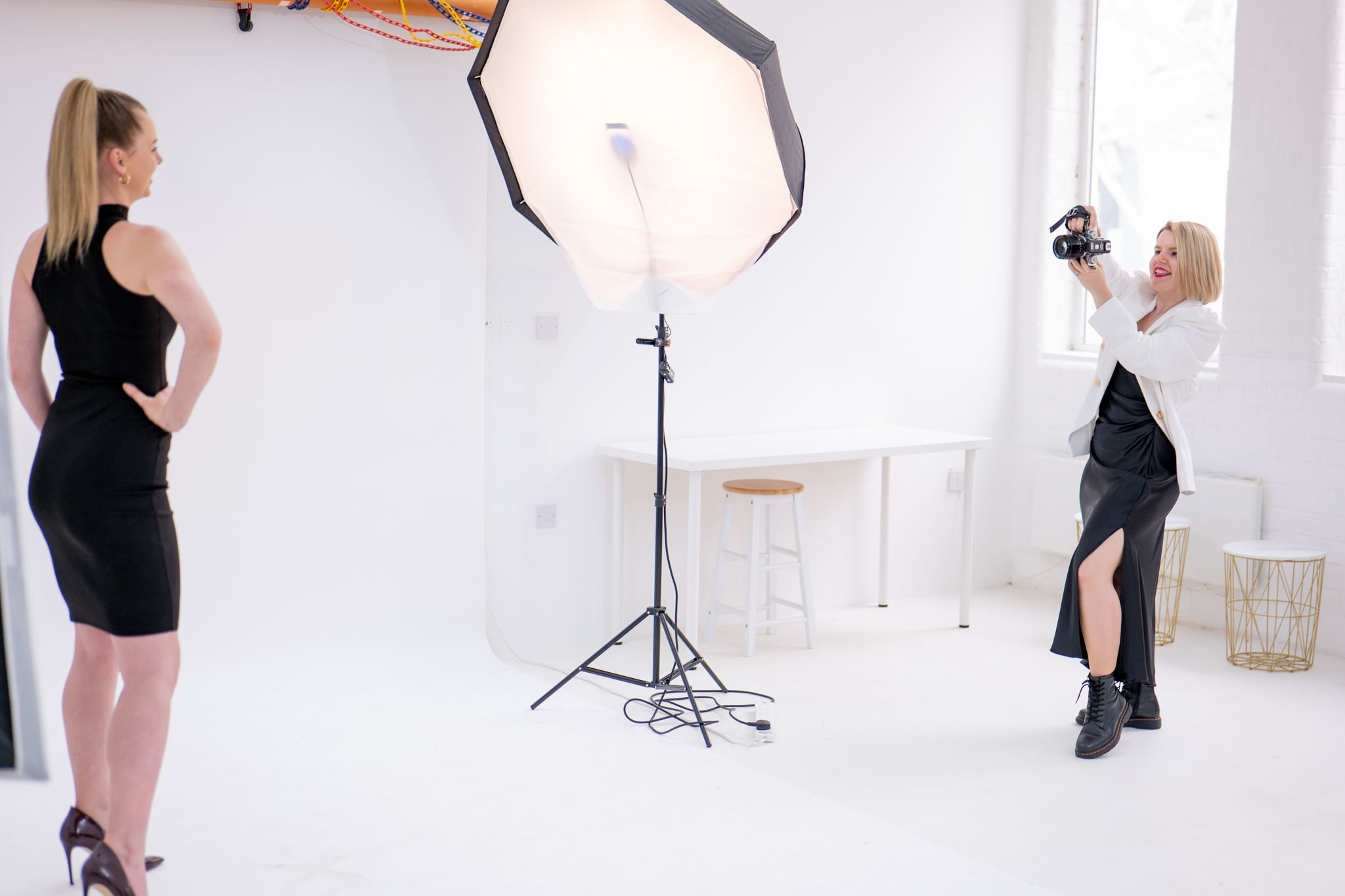 Hire a Professional Photographer:
While you can certainly try your hand at personal branding photography, bringing a professional photographer on board can help take your visuals to the next level. A professional understands the nuances of storytelling, composition, and lighting. They can bring your vision to life and ensure that your personal branding photos truly capture your experience and expertise (they are effectively visual salespeople after all!)
Are you looking for a personal branding photographer in Birmingham U.K.? Email me, and let's start planning you photoshoot!
Do you want to get more inspiration on how to create effective personal branding photography? Check out my Headshots & Personal Branding blog archive.