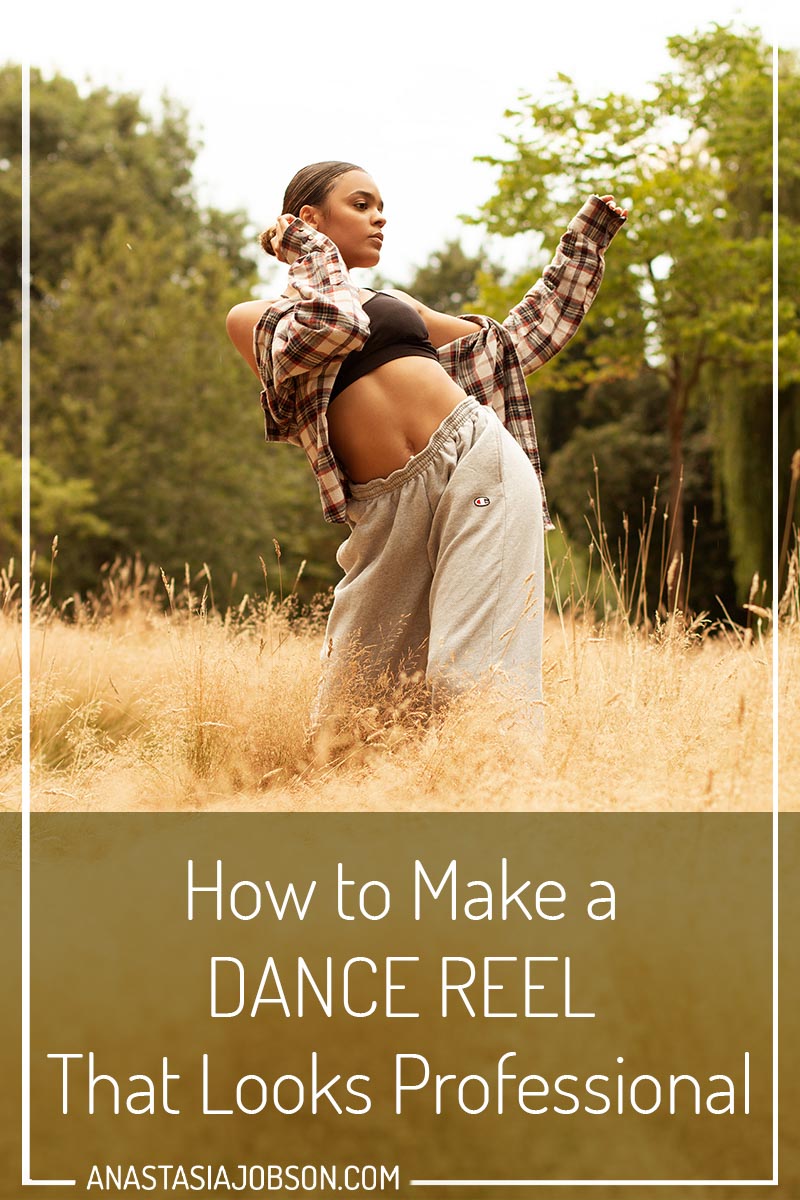 How to make a dance reel that looks professional
Are you pursuing dance as a career? Then you are probably aware of how important it is to have a showreel or dance reel in your portfolio. Let's talk about how to make a dance reel yourself that looks professional!
Basics first, a dance reel is your visual CV, a quick and easy way to showcase your dance experience and skills. It's worth having a reel ready to go when a job opportunity arises.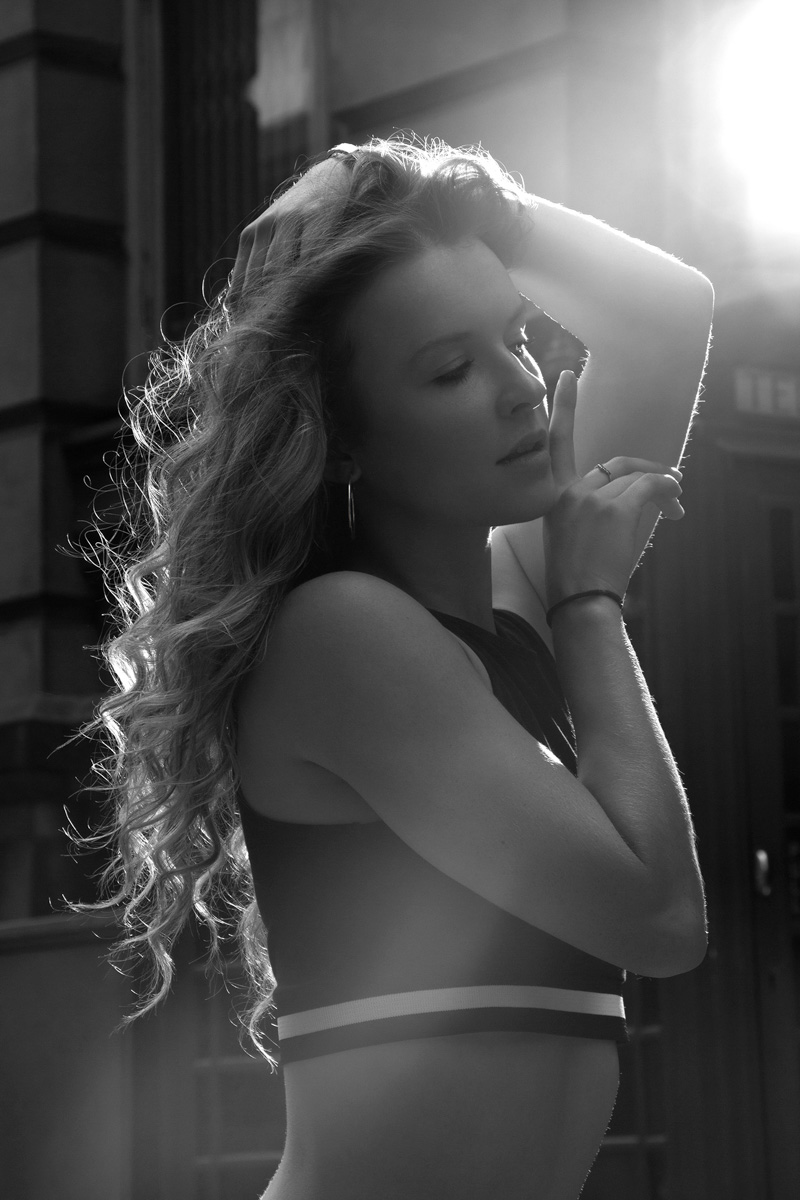 How to make a dance reel
1. Collect all your best dance videos
Performances, concept videos, class footage, home videos… the more variety there is the better. Dig up your old hard drives, and collect all of your best dance footage in a separate folder to keep it organised.
While solo dance videos are the best choice for a dance reel, they are not a must. If there are other dancers in your video simply make sure you're easily recognisable, or use captions to help a viewer find you.
As a rule of thumb you want to highlight your strengths and proud moments whilst hiding everything else. You can simply cut out any mistakes in the editing (no need to worry about having choreographies flawless from start to finish).
Quality matters
As technology is improving so fast, quality of video recording doesn't stand still. So as much as you want to include your favourite performance footage from 5 years ago, stop and think about a viewer's experience. Will he/she be able to see your movement clearly without being distracted by a pixelated image? If you know someone who might have a better quality of the video you want to include in your dance reel, by all means contact them and try to acquire the best quality footage. Generally speaking, try not to go for anything less than HD quality (720p).
Don't stress if you're lacking professional dance footage. Dance clips shot on a phone are perfectly fine, especially with recent models being able to shoot up to 4K. Remember, video quality is not measured solely by its resolution (I.e. 720p, 1080p, 4K). As well as resolution, it's important to make sure your clips are stable (not shaky), in focus (not blurry), and shot from a relatively close distance.
Show personality
At the same time as making sure you collect all your best work, don't forget to let your personality shine in those clips. Let's say you've got your sleek dance technique displayed in your video selection, just mix it up with clips that show your individuality. Casting directors are looking for personalities, not just dancers – so whether it's your quirky movement, full-on character in a concept video, or an emotional performance where you show your raw self, show it. Give a viewer a glimpse of what makes you tick as a dancer.
Do your research
If you wish to apply for a specific audition with your dance reel, research the project, the company, their previous work and requirements. Only choose clips that fit this specific job – dance style, type of energy, character, etc. This way you'll get a better chance of a successful application.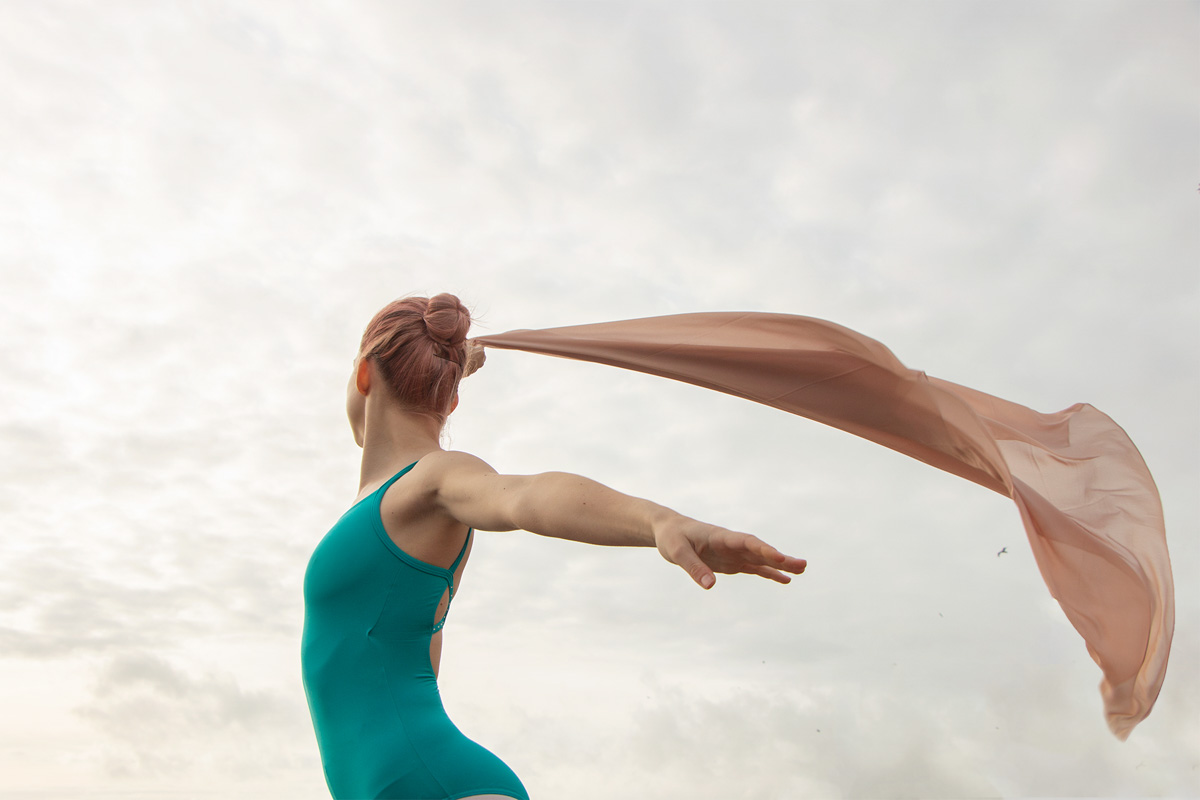 2. Film some new dance footage
In case your best video clips are from a couple years ago, you may wish to film some fresh footage to make you dance reel more up-to-date. Also, if you are creating your reel specifically for an audition, after you've done your research film your freestyle or a choreography that fulfils job requirements.
You can either film yourself dancing on your phone, or ask a friend to be your videographer for a day.
3. Choose the right music
Music is another essential element of a compelling dance reel. As a general rule you'd want to use a single track or two, depending on the length of your video.
You might be tempted to keep the original sound of the video clips as they were used in the filming, though I would not recommend doing that. Dance reels are generally fast-paced, changing clips every 10 seconds or less. Imagine how distracting it will be for the viewer to focus on your movement when music is constantly changing (from lyrical to hip-hop, instrumental, etc).
Remember, less songs means less distractions for a viewer. Instead, pick a great versatile track that will work with all your clips. A perfect choice would be a song that reflects you and your style, and something that you like.
Be careful using copyrighted music. If you intend to publish your dance reel on YouTube or Facebook, the access will be restricted in some countries. We all love dancing to popular songs, but the last thing you want is to upload your dance reel online and then find out that it's muted or not available. Instead, try looking into royalty-free or copyright-free music.
4. Don't forget to add your contact info
While this tip might sound a little like 'duh!' – it's often neglected.
Get all your contact details and a recent professional headshot, and create a PDF (give Canva a try, it's a free online tool for graphic design). Basic contact info usually includes: full name, email, social media handles, and website, if you have one.
You can add this PDF at the very end of your dance reel. This will make casting team's job so much easier. They will able to contact you immediately, without digging up your CV.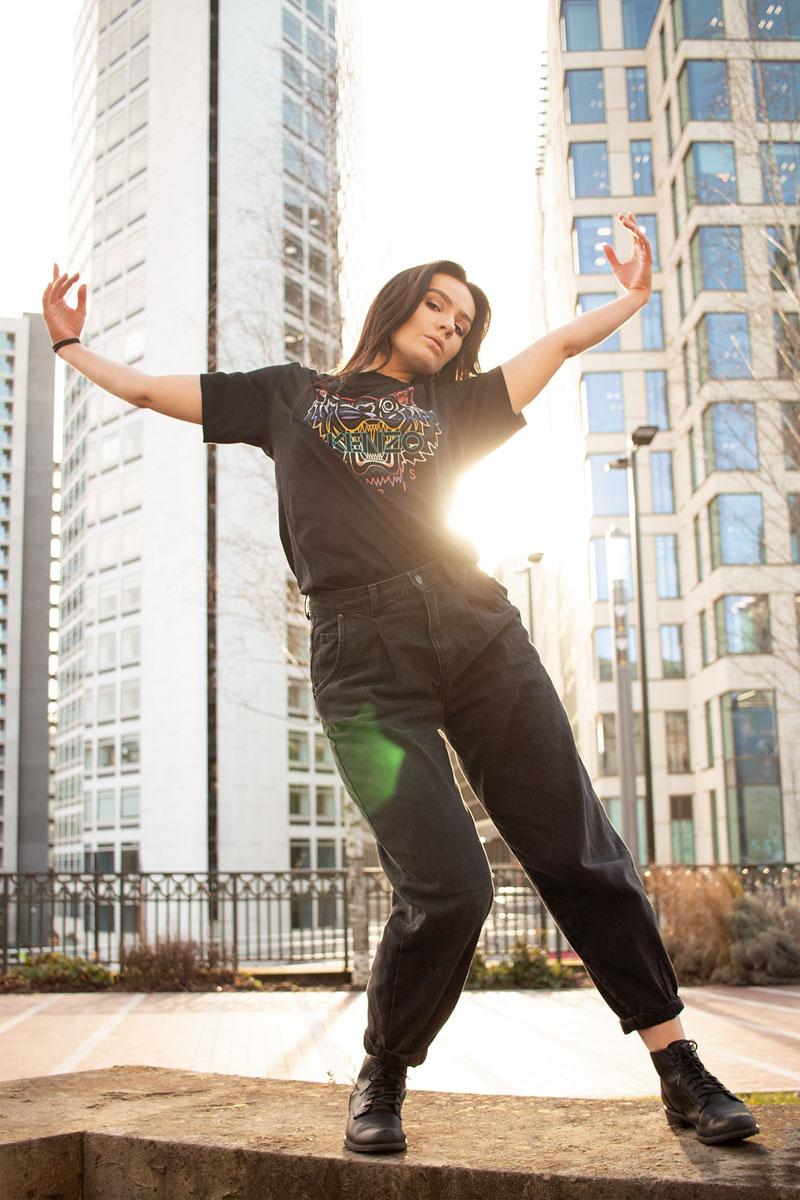 5. Editing
Keep you dance reel simple and short, somewhere between 1-3 minutes long. As I mentioned earlier, a reel is fast-paced, so cut each of your clips to 10 seconds-long or shorter. This way you will be able to showcase as many dance styles as possible and keep a viewer's attention.
As much as you'd like to add drama to your reel with special effects and transitions, stay clear from these. Believe me, simple cuts between the clips nicely synced to the music will look more professional than crazy camera shakes and glitch effects.
There are some free desktop video editing softwares available, such as iMovie. It's very easy to use, and has everything you need to create a dance reel.
If you don't have ANY experience with video editing, do not despair. All video editing softwares have a similar concept. There's a video timeline, you drag your video clips to the timeline, cut them into smaller segments you wish to use, and add transition. The process is very straight forward and anyone can do it.
Make any changes and tweaks to your dance reel until you see yourself how you want to be seen. Just like your dance portfolio, your dance reel will be a work in progress. Don't worry if you'd like to make changes after one audition or two. Add to it, swap older clips with more up-to-date ones until you're happy with your reel. It's your representation, so it's in your hands to make it the best it can be.
I hope this post was helpful! Please let me know if you have any further questions on how to make a dance reel, or need a video editor, I will be delighted to help!