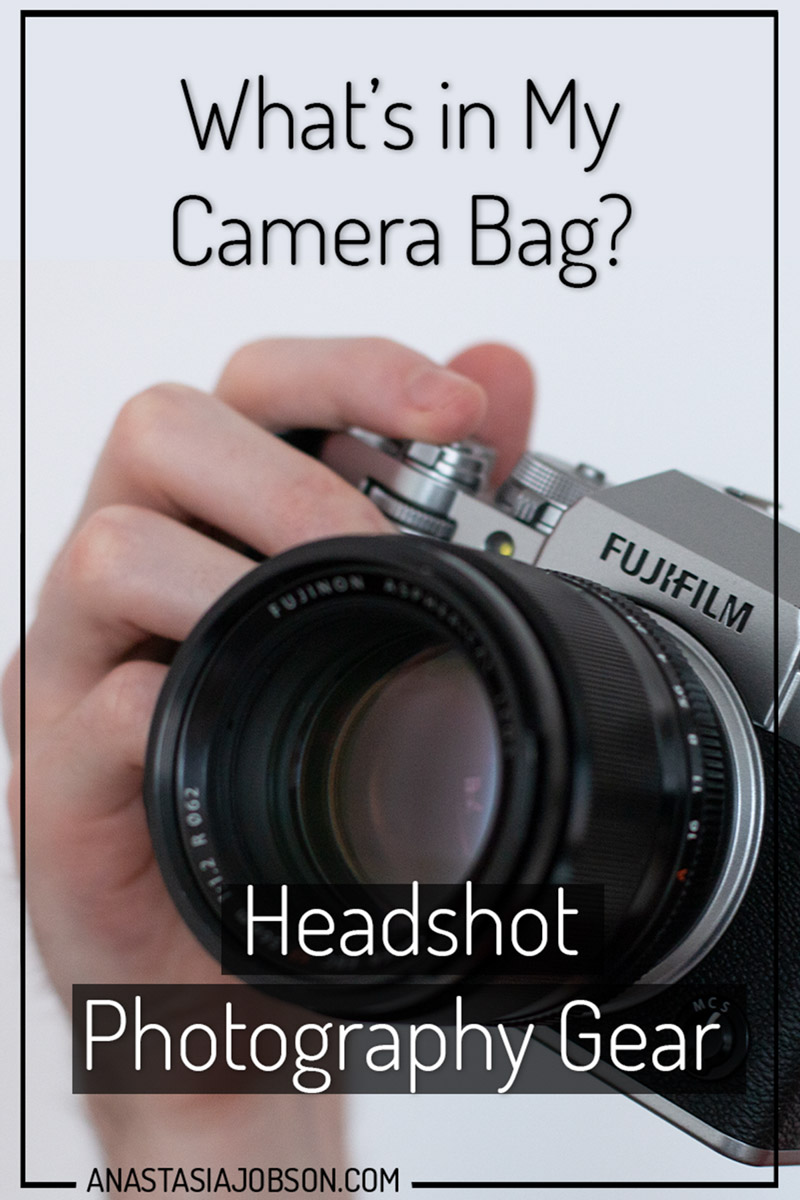 What's in my Camera Bag? Headshot Photography Gear Essentials
This is the most popular question I get asked by fellow photographers, so I thought id make it into a blog post! Here's my take on headshot photography gear essentials, and I hope you enjoy it! 
DISCLAIMER: This is NOT an affiliate post, all the products mentioned are included at my decision, without influence.
What's in my Camera Bag for headshot photography: Cameras & Camera Lenses 
Camera Bodies
Call me a control freak, but I am obsessed with making sure I have everything I'll need and might need in case unexpected happens, especially if it's bigger shoots with corporate companies and teams. That is why 2 cameras in my gear bag is a must.
The camera bodies I use are Fujifilm XT-4 and Canon 70D. You can read How NOT to choose which camera to buy or detailed specifications that I needed and how I chose Fujifilm XT-4 as my main camera body. Canon 70D was my first proper camera that my mom got for me for my university course in 2014 (it's still a beast and comes handy during event photography jobs when I need to switch lenses/cameras quickly).  
Check out my guide on How to Choose Which Camera to Buy.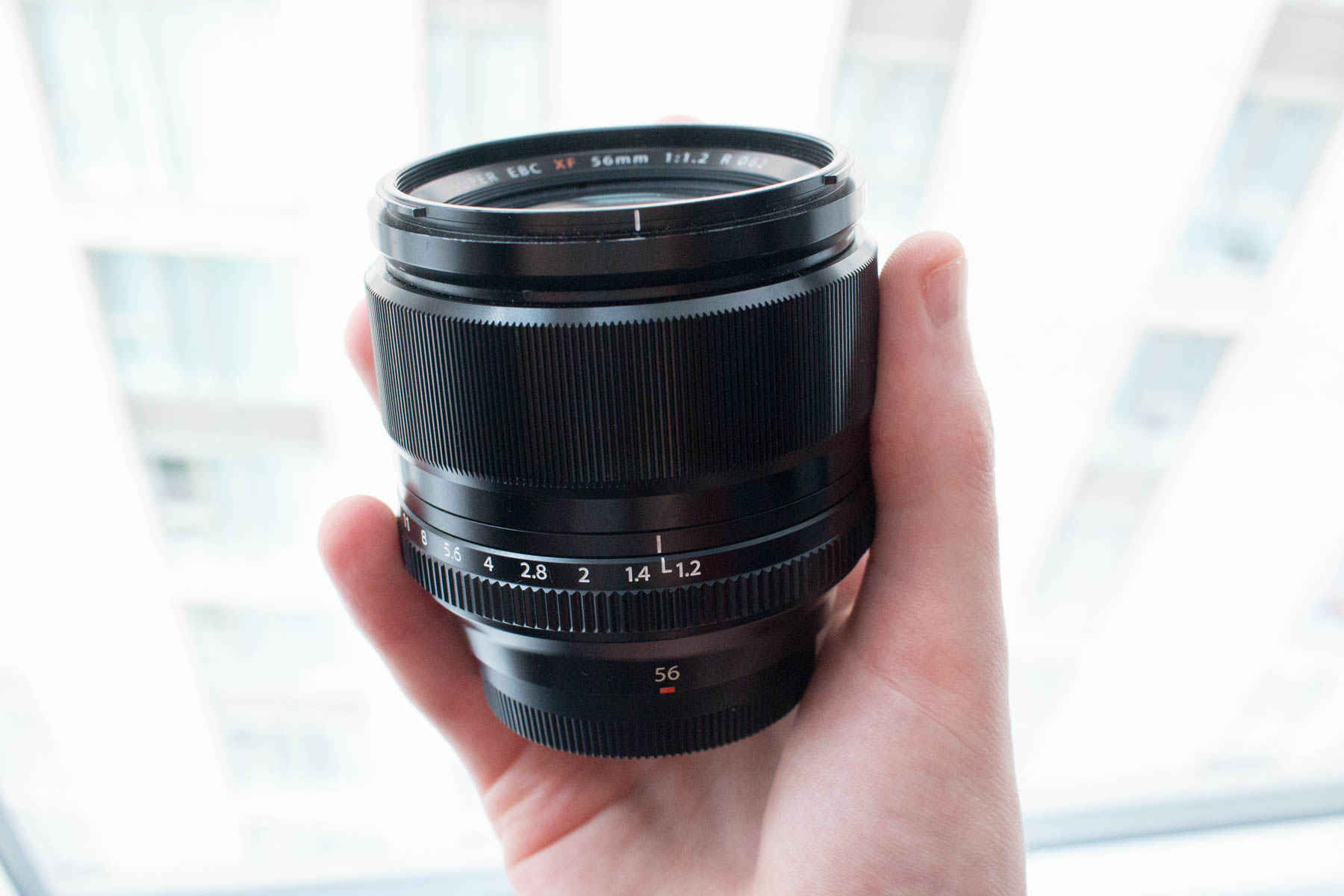 Lenses for headshot photography
For Fujifilm my the most favourite camera lens for headshots is Fujinon 56mm F1.2. It's a fantastic piece of equipment! 1. It's THE perfect focal lengths for portraits: 56mm on a crop sensor camera (APS-C) is an equivalent of 84mm on a full frame. It is flattering without face distortion. 2 It's super sharp when you DO nail that focus; 3. Fast aperture really helps you get the most of low light situations; 4. The depth – the widest aperture is F1.2! Many of my headshot clients are after a relaxed outdoor look, so the creamy bokeh creates a beautiful separation between the subject and the background.
Some might find this lens a bit slow at auto-focusing (AF). For action and dance photography I find 56mm 1.2 too slow (this is topic is for another blog post. Feel free to check out Best Camera Lenses For Dance Photography). However as a business portrait and headshot photographer, I find it's hardly noticeable (and by the time my subject is ready to be photographed, lens has focus ready). 
For Canon, my go-to lens for headshot photography is Canon EF 50mm F1.4. or 80mm on full frame. It's pros are very similar to the Fujinon 56: great focal length, fast in low light, and nice bokeh. Though it's not as sharp as Fuji 56mm at the widest aperture (F1.4-1.2).
Canon EF-S 18-135mm 3.5-5.6 is a great piece of kit: it's gives a bit of versatility with the zoom and perfect for socially distanced shoots. 
Headshot Photography Gear: Accessories
5 in 1 Reflector 
Reflector is the cheapest and the most useful photography accessory there is! It helps to lift the shadows in portraits and headshots to make the images more flattering (handy when using a single light), deepening the shadows for a more dramatic look (I don't use it for headsets), and diffusing harsh light (softening direct sunlight or bright window light). I have 2 of them: a smaller one (90x30cm) which fits in every bag and a large one (Neewer 150x100cm Portable 5 in 1 reflector) which I only bring as a diffusion screen when shooting headshots outdoors. 
Variable ND Filter for 56mm 1.2 (62mm)
A Neutral Density (ND) filter helps control how much light enters the camera. I got this little gem at the same time as purchasing the Fuji lens. Wide aperture is fun, though without that filter you can only really enjoy it in low light conditions, or with high shutter speed. This filter was a game changer; allowing me to reduce the amount of light entering the camera by an easy twist of the filter to darken/lighten the scene – whilst still getting the beautiful bokeh in headshots. 
The ND Filter I use is K&F 62mm ND2 to ND400 Variable ND Filter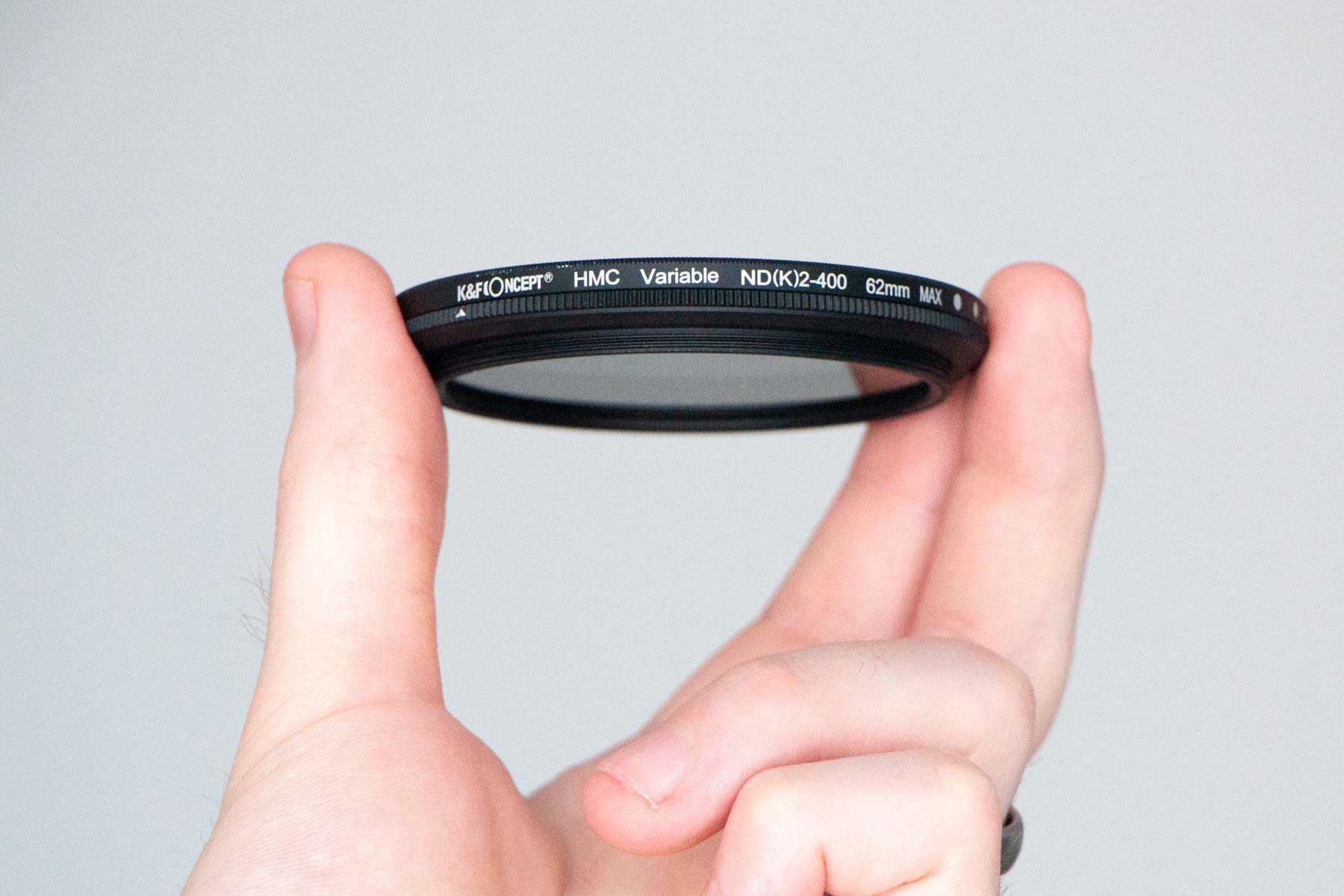 This is the headshot photography gear I'm using. Lighting for headshot photography is also a huge topic, keep your eyes peeled for a post that focuses on lighting soon. If you have any questions regarding these particular pieces of equipment feel free to drop them in the comments section below.