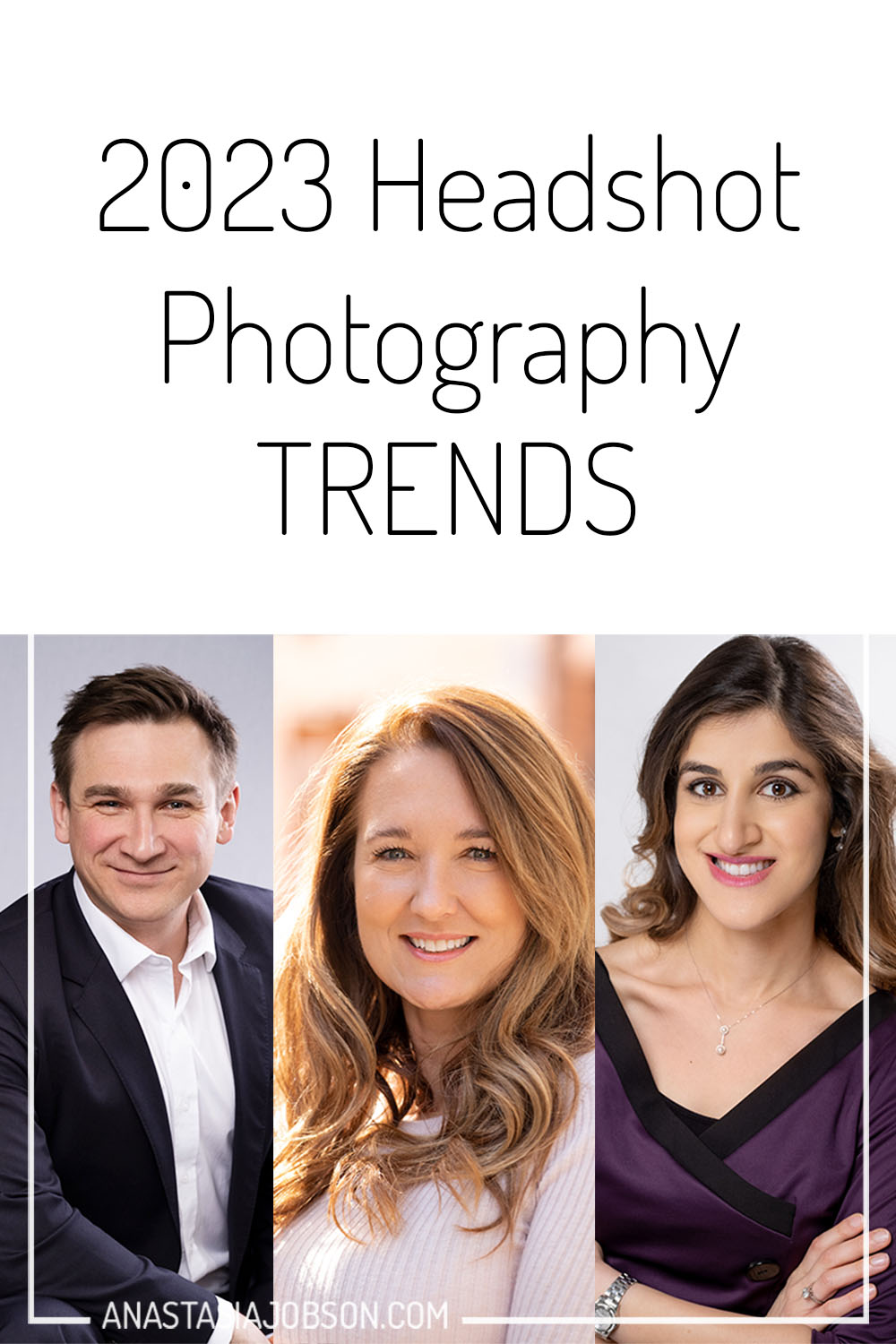 2023 headshot photography trends
Are you looking to upgrade your professional headshot, not sure what makes an effective business portrait in 2023? Keep reading, and let's explore the 4 headshot photography trends of 2023 you don't want to neglect.
Before we dive in, here's Why you need a professional headshot.
2023 Headshot Photography trends to make a note of:
1. Authenticity
"Be you, everyone else is already taken"
It's way too easy to pretend to be someone else in your photos – actors for instance do it in their professional headshots so skillfully. Though if you're not an actor, what will your potential employer think when they see you in person?
In 2023, it's never been more appreciated to be authentic in the business world. People want to do business with other people, not businesses. 
Your business headshot is your first impression, and if you cannot make the same impression in real life, your portrait is not going to serve you well.
Make sure your professional headshot looks like you – do your hair and makeup the same way you would normally do, and put on clothing you would, when going to work.
2. Realness
Another huge headshot photography trend of the 2023 is looking like a real person.
AI and AR technologies, Photoshop manipulations and filters are becoming a bigger part of today's online presence. Though when it comes to a business portrait, you want to look like a human being – skin with pores, lines, moles and other natural imperfections that make us unique.
In the reality, when a recruitment staff member will see an overly edited/manipulated headshot on LinkedIn, they either
Will not notice the artificial finish, but eventually they will in person;
Or they will not take you seriously, and will scroll past.
Would you jeopardise your dream job by making yourself look better than in real life in your professional photo?
You might also enjoy LinkedIn headshot mistakes that hinder your potential.
3 Minimalism
This headshot trend is my absolute favourite – Less is more. 
We tend to over-complicate things. In your corporate headshot portrait, the less props/accessories/styling/editing you use, the more effective the final image will come out. 
Most of us think that we need the most elaborate setup for a professional headshot photoshoot – a spacious bright office space, plants, big windows with a gorgeous view for a backdrop… The truth is, all these "necessities" detract from YOU.
Your business portrait is about YOU, not a beautiful location around you and props you're using. From my experience, a simple white wall, a stool and nice soft light that looks good on your face – is the winning formula for an effective LinkedIn headshot.
4. Approachability
Finally, the headshot trend that is often neglected, is simply looking approachable.
Even if you're a senior manager in the company, a friendly and approachable-looking professional photo will build trust online and increase sales. 
The best way to look approachable in photos is to keep your body-language in mind and refrain from any 'closed' body-language poses (such as crossed arms). In case you do like a crossed-arm pose (I personally find it the perfect power-pose), make sure to balance it out with a glowing and warm smile.
Here are some more reasons to smile in your LinkedIn headshot.
I hope you found this post helpful. If you have any questions or suggestions on 2023 headshot photography trends I didn't mention, be sure to drop them in the comment section below!
Have you upgraded your professional business headshot this year yet? Get in touch!